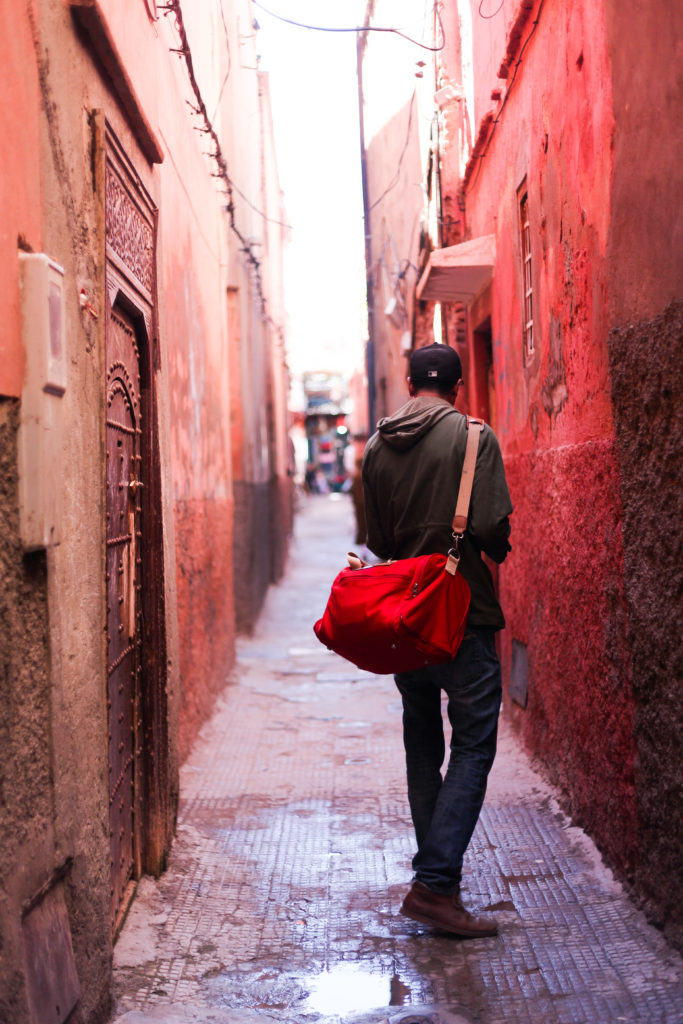 Sipping a cappuccino in Starbucks or sipping mint tea in a riad? We prefer the latter. Marrakech, Morocco isn't called the Red City for nothing after all; it's full of life, colors, and a lot of experiences waiting to be lived. It's been visited and loved by many influencers including Yves Saint Laurent. You'll fall in love with it too.
Below are 15 things you must do during your stay in Marrakech, Morocco.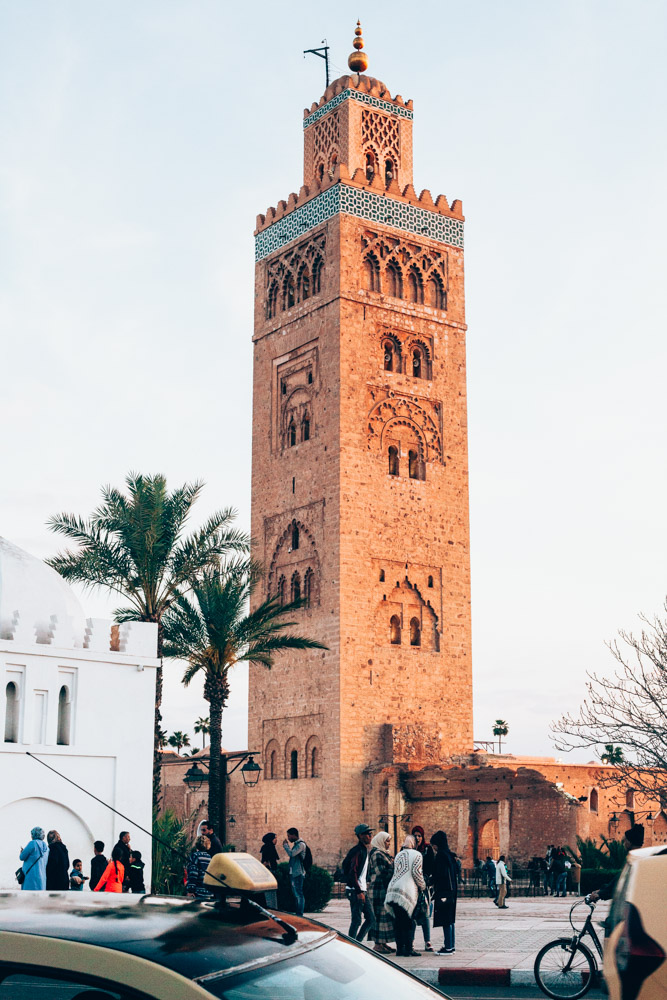 01. Visit la Koutoubia
This is the tallest mosque in the medina and the one that helped me get around a lot. If I felt lost, I just tried to get back to La Koutoubia which is right in front of Jemaa El-Fnaa. It's worth paying a visit. You will not be allowed to go inside the mosque if you're not Muslim but you can still take pictures of the outside. And you can visit the garden they have in the back. Just ask when you're there.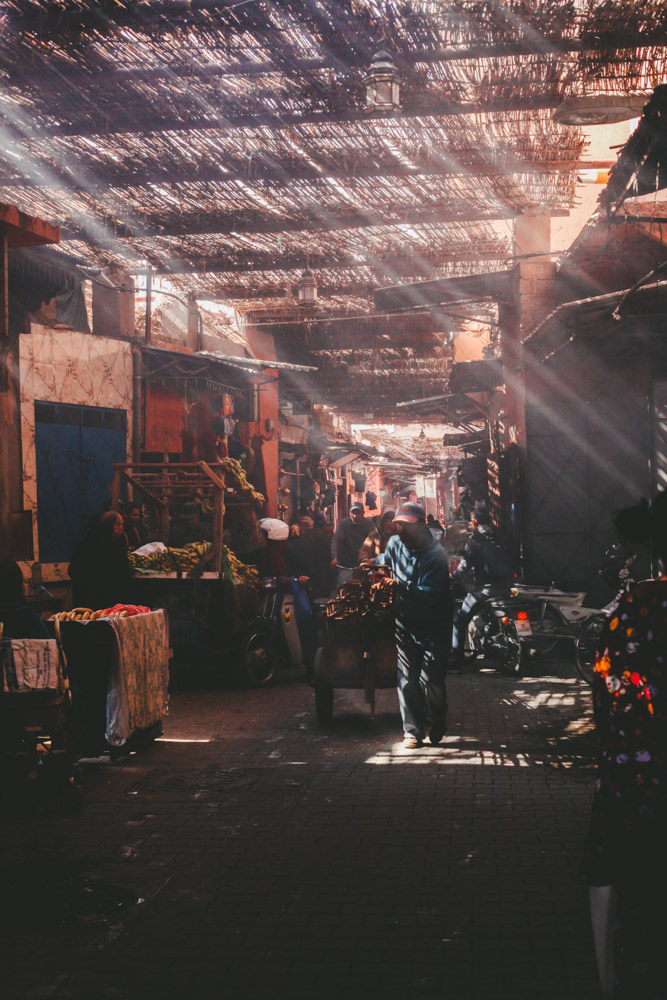 02. Haggle at the Souk
This one is inevitable and it's something you will do in all parts of Morocco. Haggling is a part of life at the souk. A good idea is to visit various vendors first and compare the prices. When you find the average price you can go back to the vendor you want and ask them to lower it until you feel it's reasonable. Read our full guide on how to shop at the souk here.

03. Jemaa El-Fnaa
Now you can't go to Marrakech without stepping foot in Jemaa El-Fnaa. You'll find snake charmers, different foods, vendors, and beautiful music. It's such a lively place, even at night.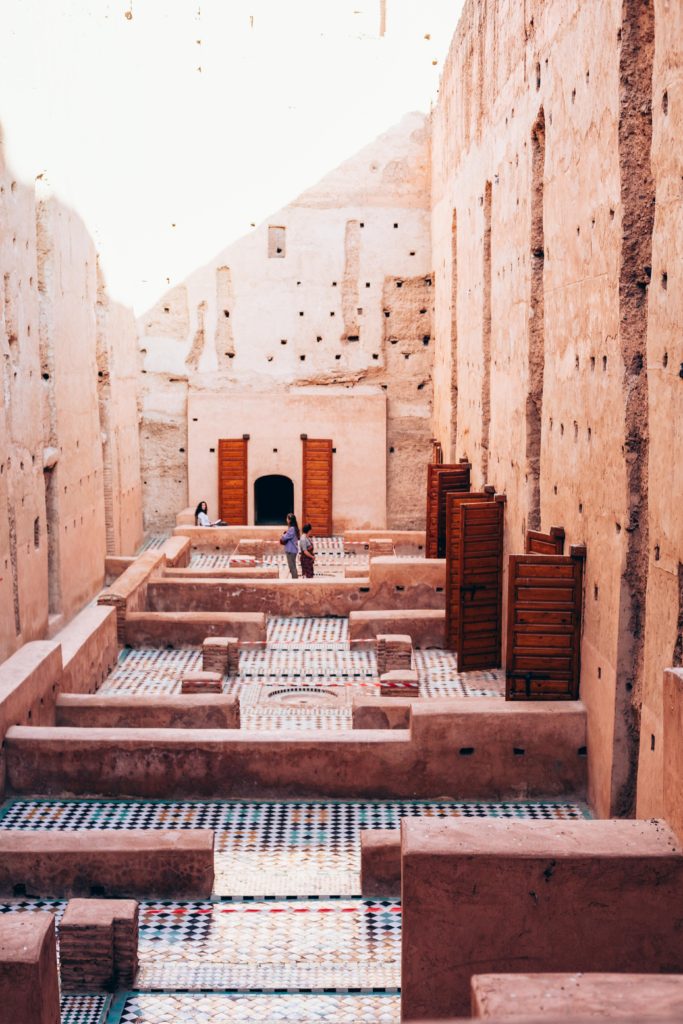 04. Visit Palais el Badi
Palais El Badi, a palace built by Saadian sultan Ahmed al-Mansur Dhahbi, is a great place to spend a whole day in. You will need to arrive in the morning or split it in two afternoons since the palace is huge. When we went to Palais El Badi, we arrived in the afternoon so we couldn't see the whole palace within that day. We had to go back the next day to continue. You also get to see the 12th century minbar that was once a part of La Koutoubia.
05. Explore Jardin Majorelle

Who goes to Marrakech and doesn't experience Jardin Majorelle? The elaborate and lively garden once belonged to painter Jacques Majorelle. It took him around 40 years to create the botanical garden. Much later on, designer Yves Saint Laurent decided to buy it. He then added a Berber Museum to the garden. This museum is also a must-see if you want to know more about the Berber tribes.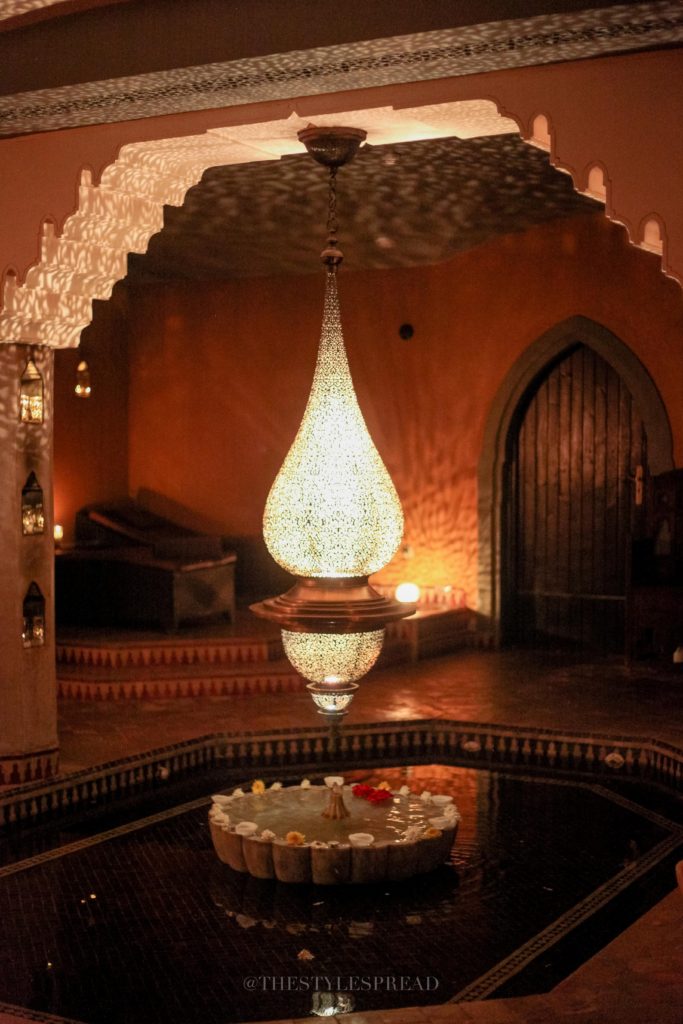 06. Unwind at a Hammam
I had never been to a spa in my life, so to say I went to a Moroccan Hammam before a spa sounds a little backwards. But I'm happy I did it and I will do it again the first chance I get. In the hammam, it is very hot and steamy. If you're not used to being in a steam room you may have difficulties catching your breath. When you're ready your body gets scrubbed down with rhassoul, a clay-based soap, to remove all impurities and dead skin.

07. Ben Youssef Medersa
This former Islamic school has been a must-see for many visitors of Marrakech. You may recognize it by the green and orange zelige on the walls of its courtyard. Almost everyone takes pictures of it. But there are other floors and rooms to see beauty in as well.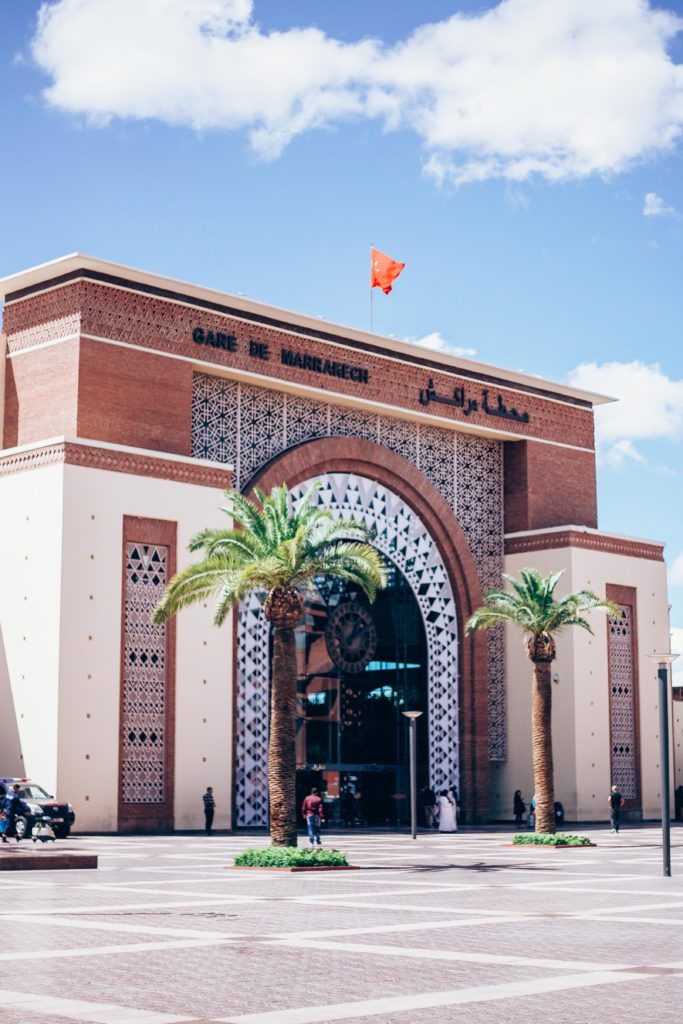 08. Marrakech Gare
You may have to visit the train station in Marrakech if you're planning on visiting other parts of Morocco. So don't forget to snap a photo of the beautifully designed entrance. Inside you will a money exchange place, McDonalds, KFC, and some local food places. And if you're hoping there's Wifi there, there is.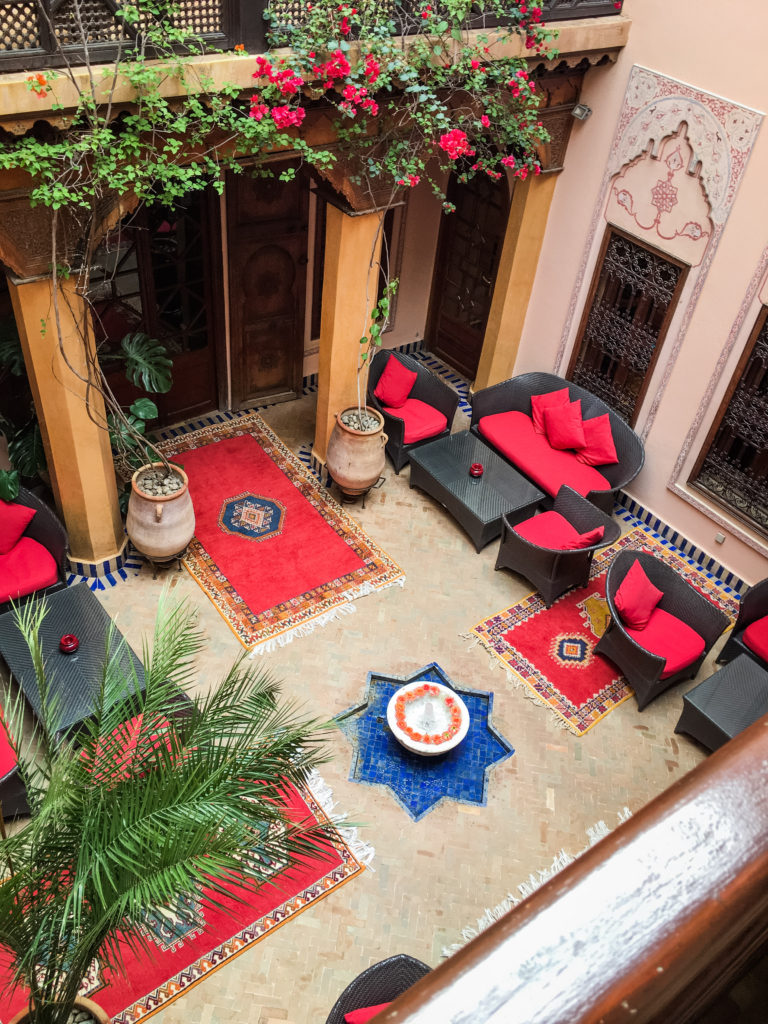 09. Stay in a Riad
As a kid, I dreamed of living in a riad. My wish was granted when I stayed in one in Marrakech. Don't miss the opportunity of staying in one; it's so relaxing and calm. The only thing you may here is a fountain running or a few birds chirping. Unlike a hotel, there is no hustle and bustle. As a guest, you must also maintain the serenity of a riad. Below are a few riads we visited during our stay and would recommend.
-Riad Mouna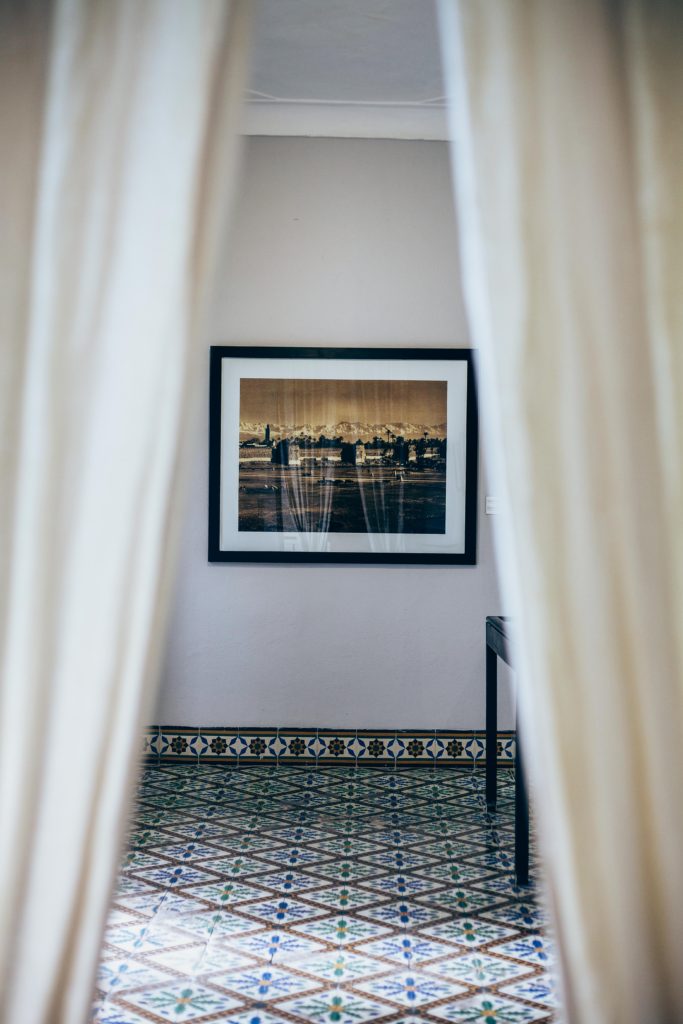 10. Visit a Museum
Marrakech is filled with history, art, and plenty of museums. You will be able to find a museum of your liking in Marrakech. The museum that opened most recently is the Yves Saint Lauren museum. But it's not only about the designer, they have exhibitions dedicated to local designers and famous painters as well. You'll learn a lot in this museum. Below is a list of other museums to visit.
-Musée Yves Saint Laurent
-Berber Museum
-Photography Museum of Marrakech
-MACMA Musée d'Art et Culture de Marrakech
-Musée de Marrakech
-Musée de l'Art de Vivre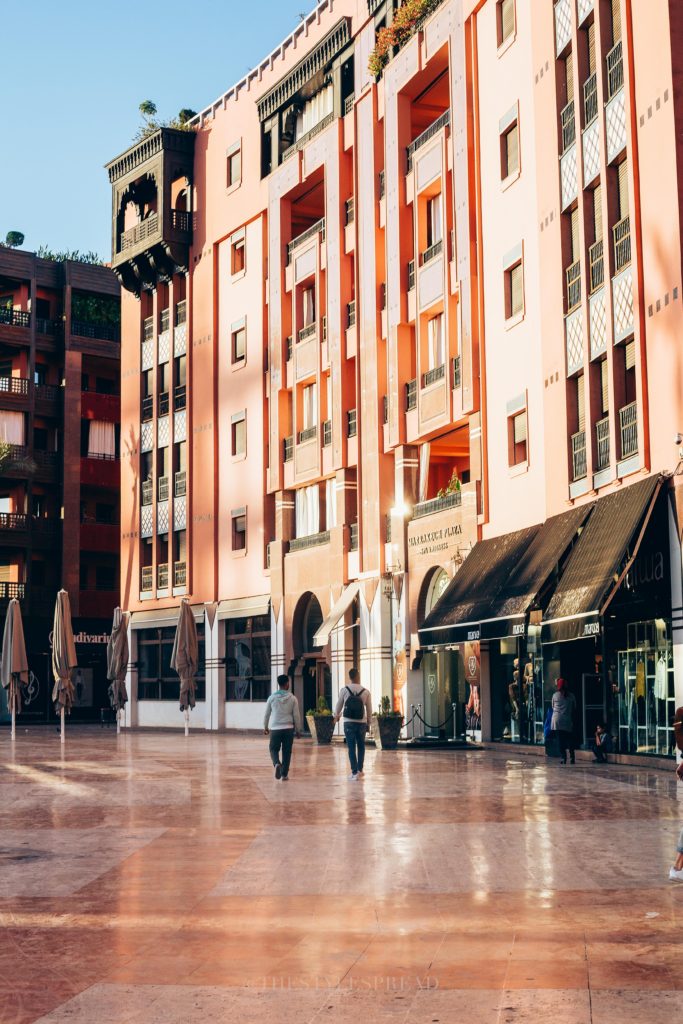 11. Go to Gueliz
Considered the new part of Marrakech, Gueliz is located in Ville Nouvelle (the New City) and it's filled with restaurants and stores. If you miss shopping the modern way, you can stop by the mall and buy a couple of things. Here you'll find H&M, McDonalds, as well as Carrefour Market.
12. Buy spices and souvenirs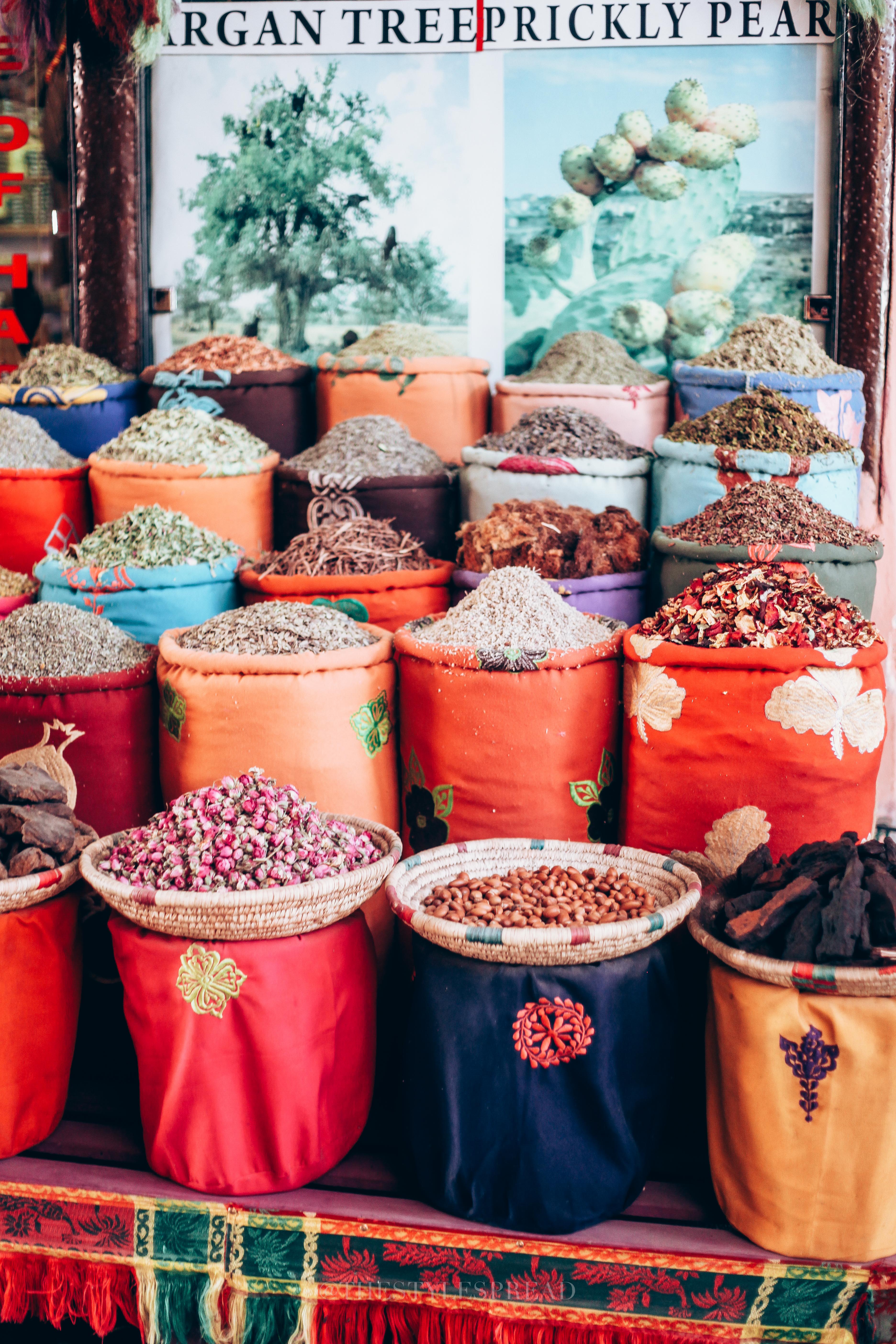 Bring as many memories back with you as you can. This includes spices, tagines, lanterns, kohl, argan oil and the list goes on and on. The souk is filled with so many things. Just take your pick.
13. Have mint tea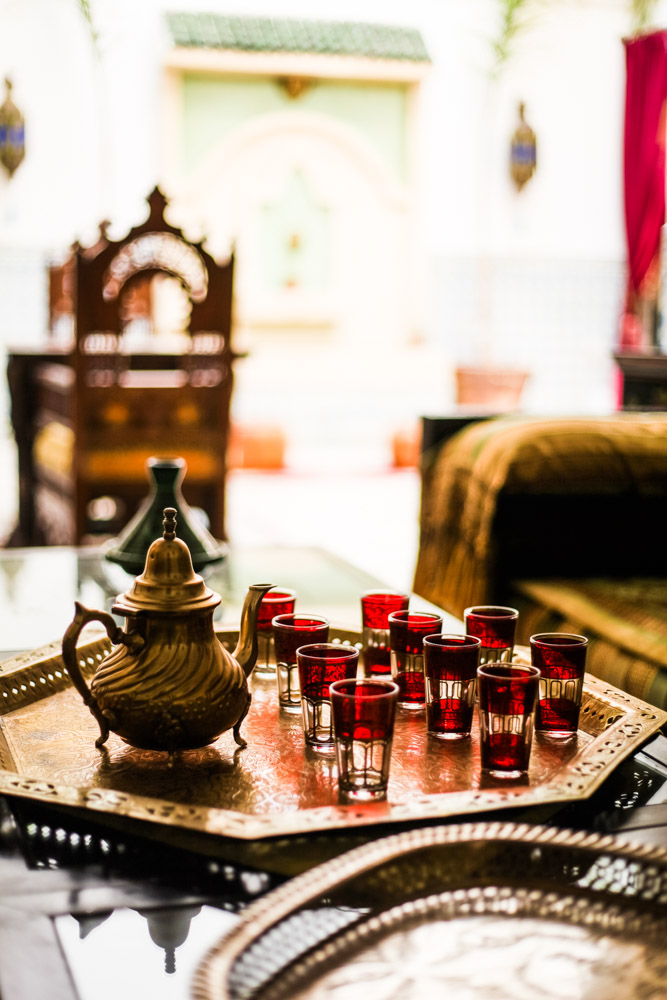 Don't order water or juice at a restaurant, please. Live a little and try the traditional Moroccan mint tea. It's yummy and great for digestion. This is how you start your meal the right way.
14. Eat Moroccan food

Just like the Moroccan mint tea, live a little and try traditional Moroccan foods. Order a tagine or bastilla. We promise you won't regret it.
15. Get lost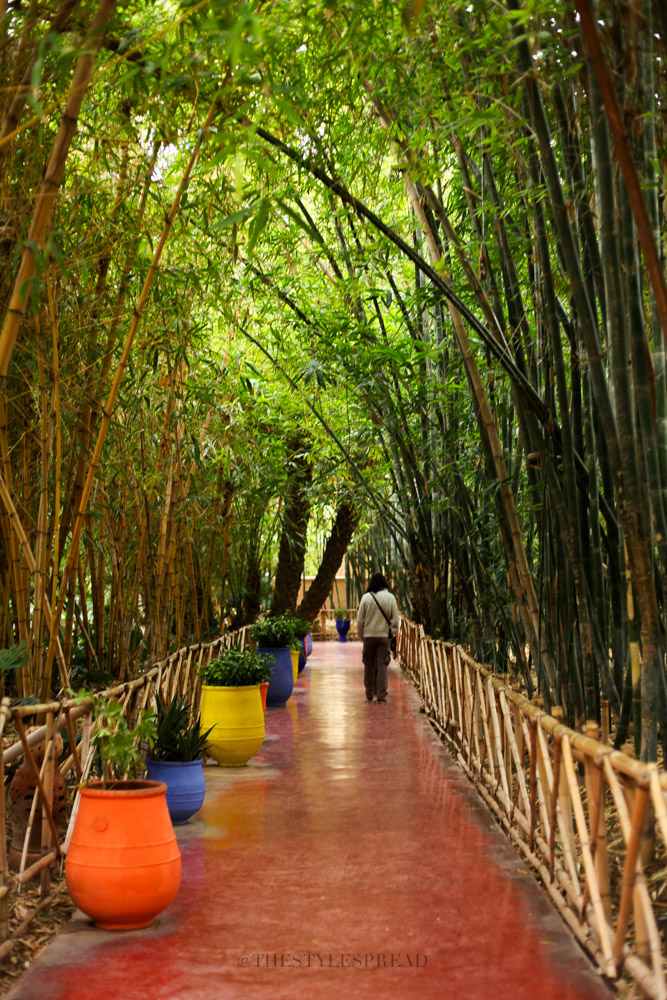 Never be afraid to get lost in Marrakech or any other place. Most people in Marrakech are nice and will help you find your way back. Or you can just grab a cab. But getting lost is the best part of any trip. You get to discover new things.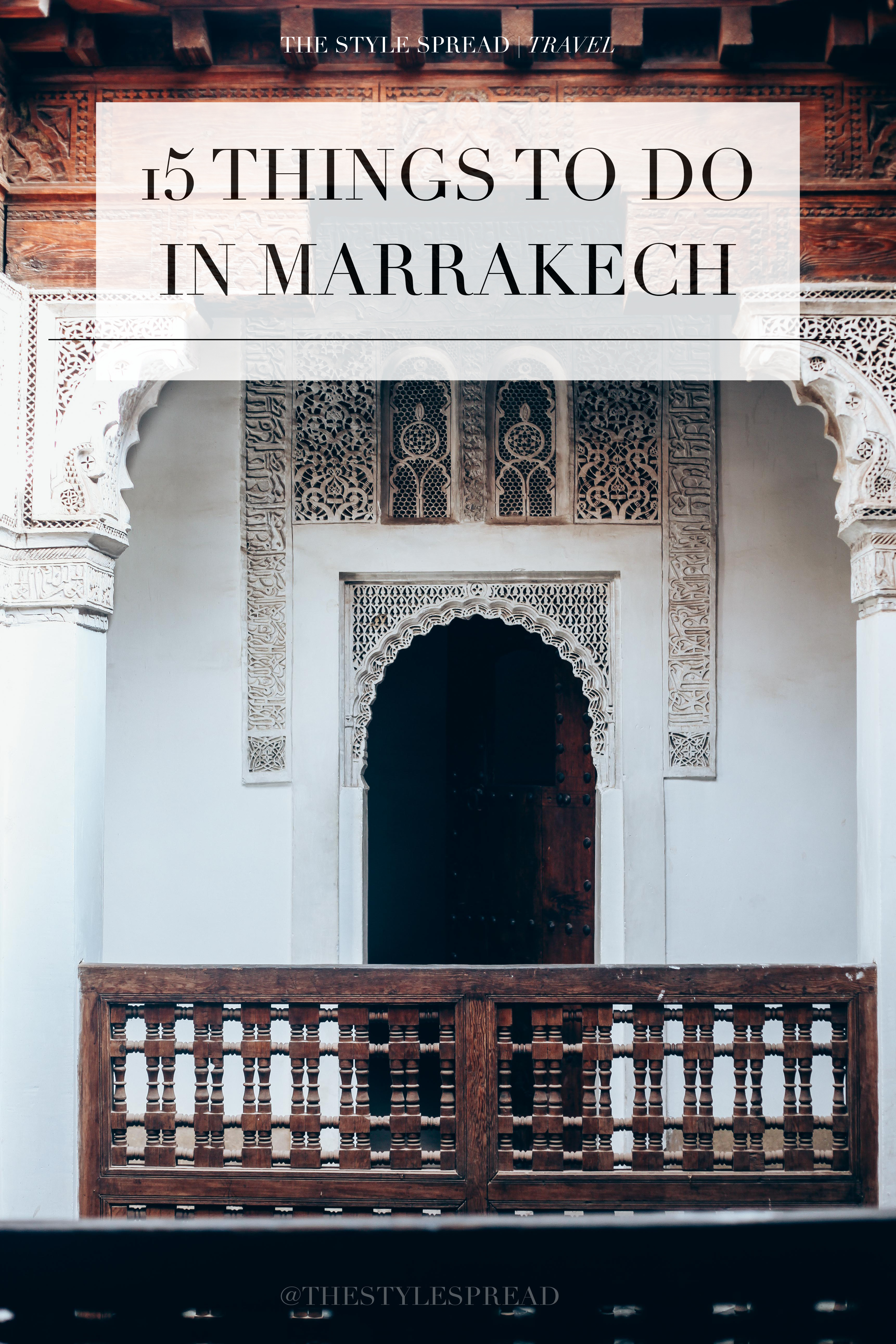 SaveSaveSaveSave
SaveSave
SaveSave
SaveSave
SaveSaveSaveSave
SaveSave
SaveSave
SaveSave
SaveSave
SaveSave
SaveSave