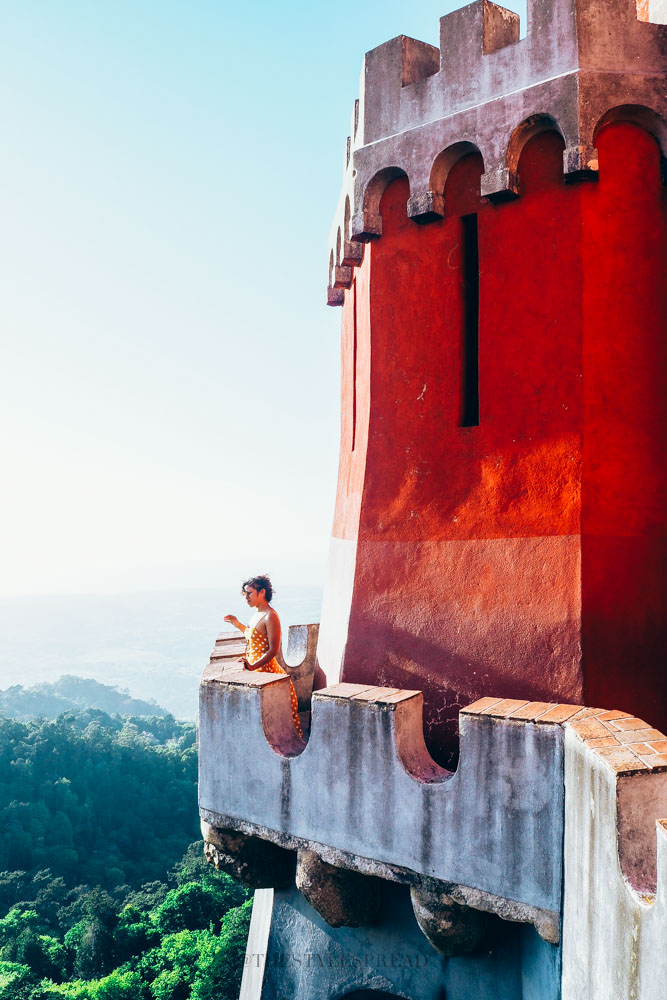 Beaches, steep hills and breathtaking views. Sounds enticing, doesn't it? Well, it was! A vacation in Portugal is an absolute must, especially beautiful Lisboa. The weather is consistent all year long and the people are the friendliest. Take it from me, you won't regret it. I wish I could've stayed longer but one thing is for sure: this won't be the last time I step foot in Lisbon. Below are 15 things you must do in the beautiful city of the seven hills.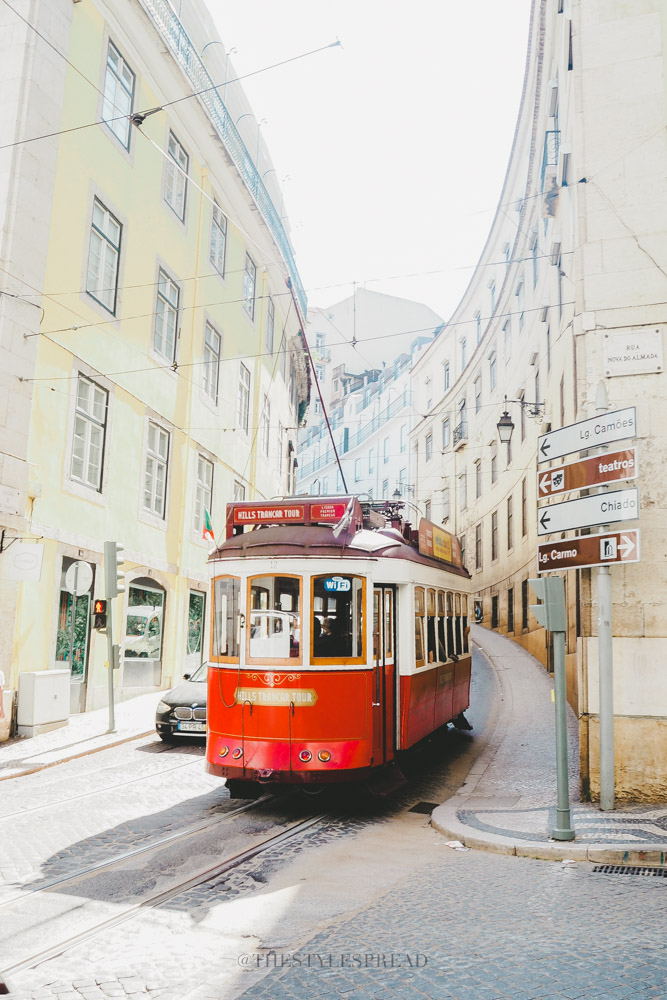 01. Spot the trams or ride tram 28
Want a free tour around the city? Well, maybe not totally free. Just buy a daily unlimited and hop on the tram. Most tourists today take advantage of tram 28 since it makes all the necessary stops throughout the city. The best times are in the morning around 6:00 AM when the line starts operating. If you wait until the afternoon, you'll just be standing in a packed tram.
Quick tip: The only con to tram 28 is that it's a target for pickpocketing. So keep them eyes peeled and always keep your personal belongings in front of you.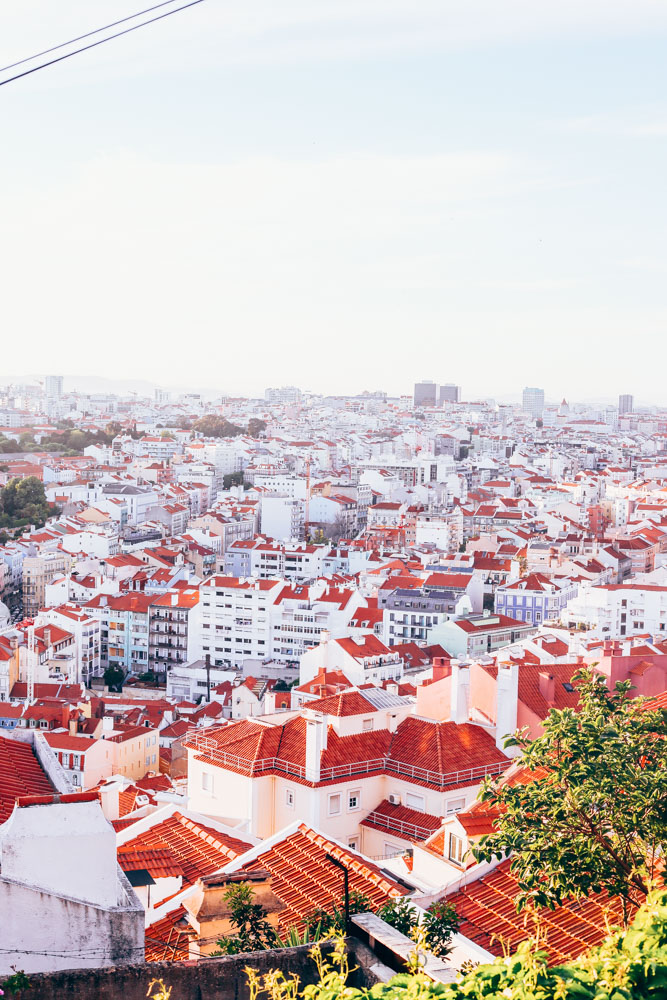 02. Visit the miradouros
Want the best view of Lisboa? Head on over to one of the many miradouros in the city. The picture above is from the Miradouro da Senhora do Monte. Great view and definitely great vibes. Although it takes a steep hill or staircase to get up there, the struggle is worth it.
Everyone gathers up there to take in the breathtaking view. A lot of the times you may find a lemonade stand or someone selling alcohol drinks. I suggest to go once in the day and once at night. They're both worth the steep struggle. Below are some other miradouros in Lisbon :
Miradouro de Santa Luzia
Miradouro das Portas do Sol
Miradouro da Graça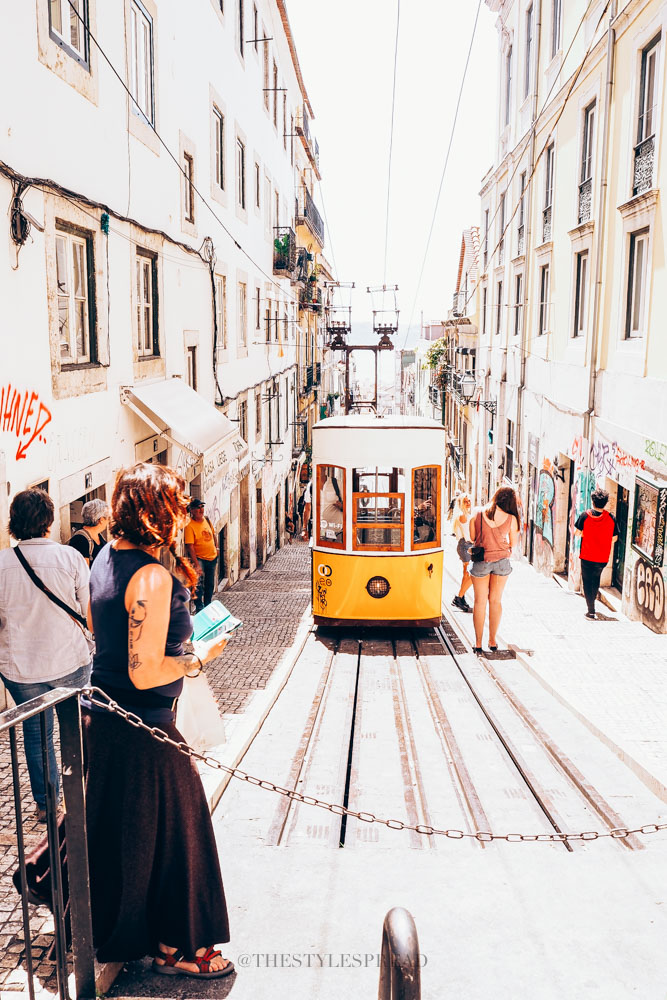 03. Funiculars
Do not, I repeat, do not walk up the hills. Okay, I may be exaggerating but the hills are tough. Take a funicular instead. Trust me, the short ride up hill will make a difference.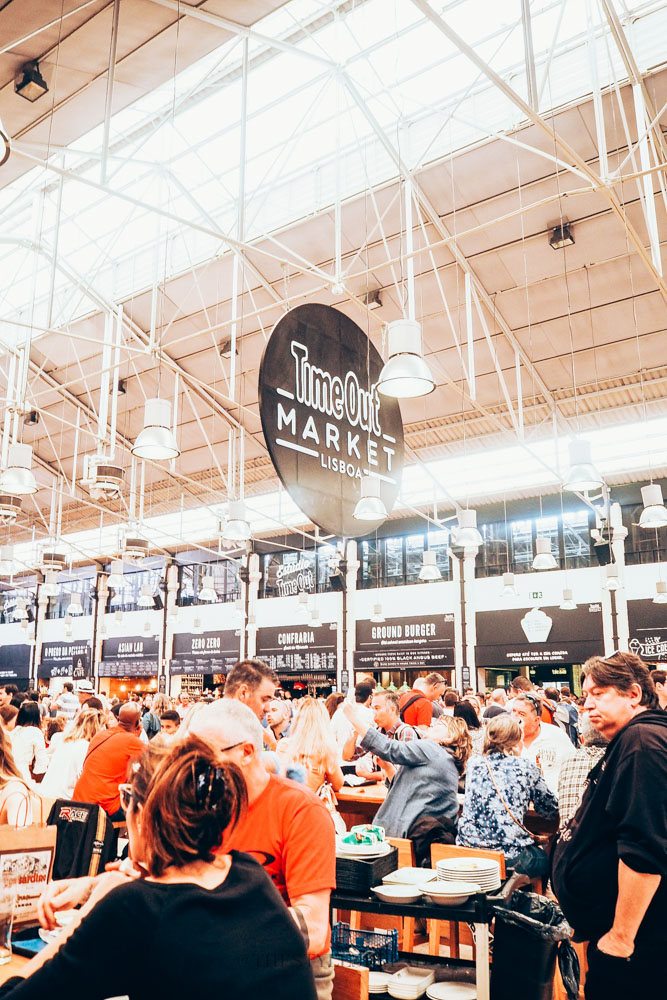 04. Mercado da Ribeira
Feeling confused on what to eat? Take a train ride to Cais do Sodre and right across the street, you'll find Mercado da Ribeira. Known as one of Lisbon's most historic food markets, the mercado has been open since the 1930's. You can find vegetable and fruit markets in the morning and food stalls all throughout the week.
The mercado has attracted many tourists due to the yummy Time Out Market which gives foodies a chance to have a taste of various foods. It has a cafeteria feel but it's always busy and booming.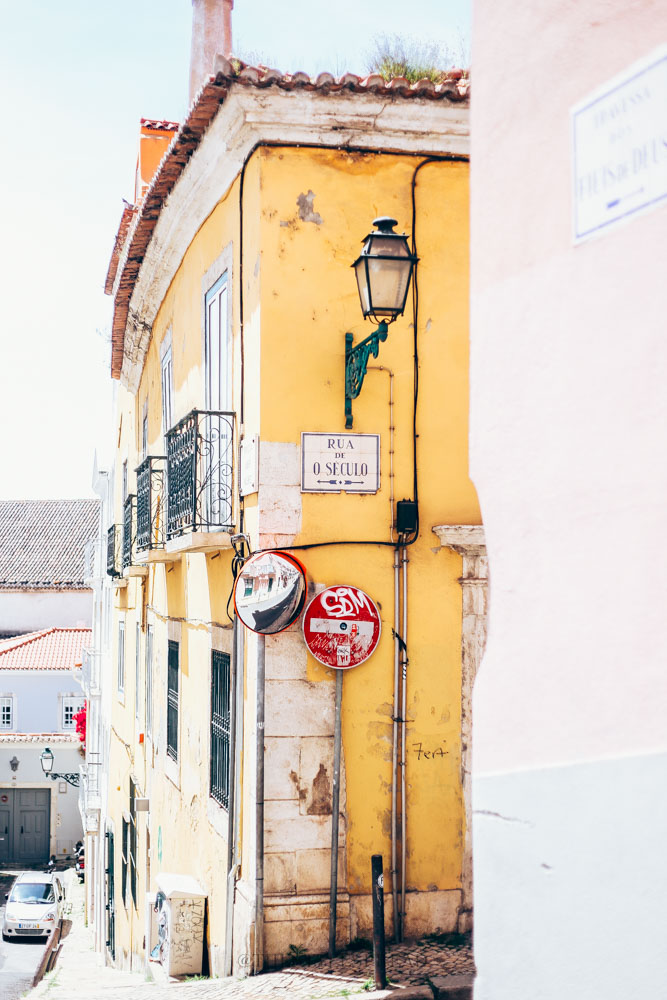 05. Bairro Alto
When I say get lost, I mean you will get lost. The street names in Lisbon are barely visible. And if you're looking for a specific restaurant, you may miss it. Or it may be closed for the time being. So if you see a shop that looks deserted, it's probably cause they're next door taking a break.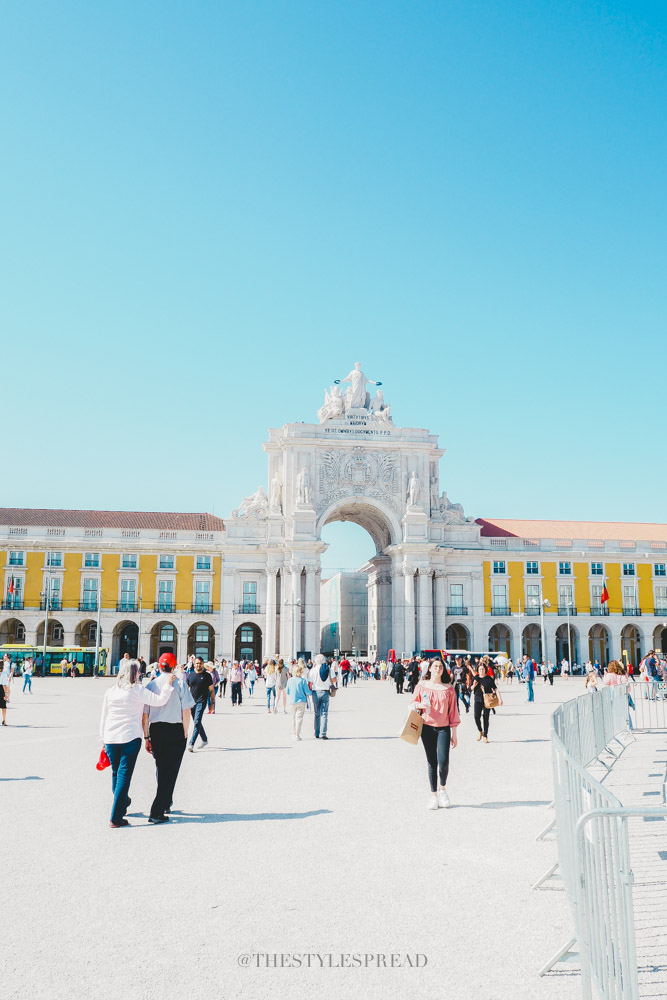 06. Praça do Comércio
Head on over to this historical plaza and sip some coffee to people watch. Afterwards, make your way to the Tagus River. Listen to live music and have some gelato. If you can, try to get there right before sunset and watch the golden sun disappear before the ferries.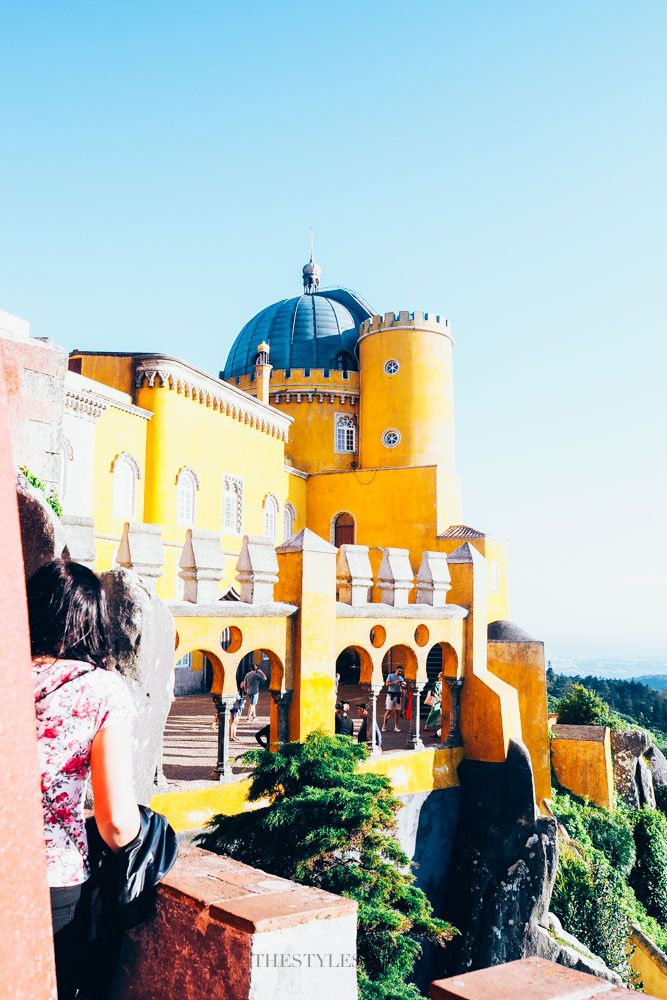 07. Palacio da Pena in Sintra
If you only have time for one attraction in Sintra, make it the Palacio da Pena. This colorful and vibrant castle was number one on our list. Located in Sintra, the castle was built for King Ferdinand.
You can buy tickets to just see the outside of the castle of to see the inside of the castle. We would have been content to just walk on the outside of the castle. The photo opportunities are endless.
More on this wonderful attraction in a future post.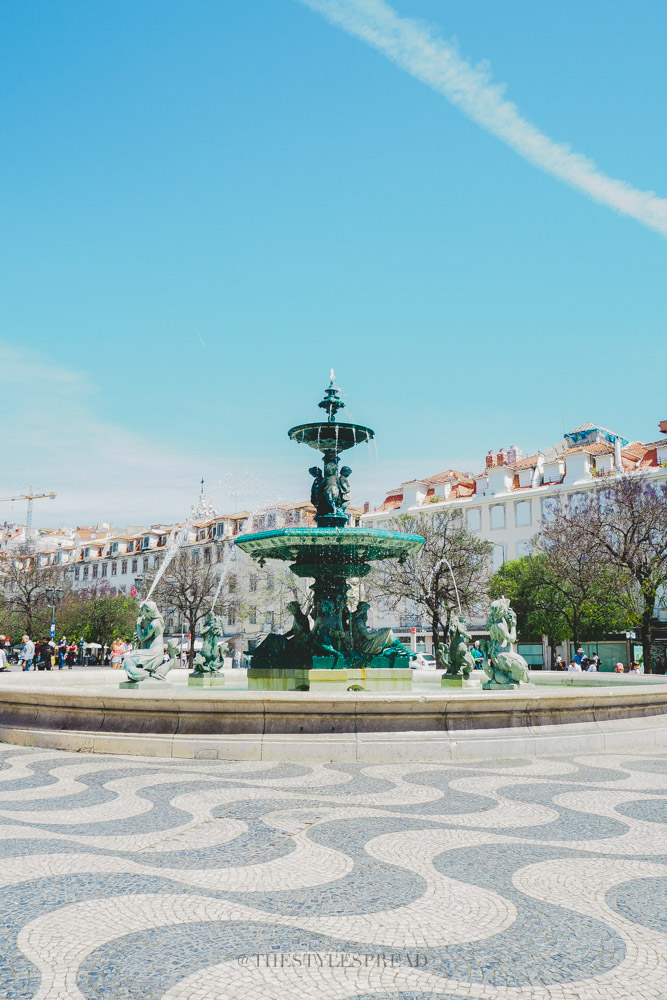 08. Rua Augusta and Rossio
Walk straight from Praça do Comercio all the way to Rossio. The square has seen it all through festivals, bull fights and parades. Today, it's surrounded by cafes and shops.
A fun thing to look out for is the wave pattern on the floor. It garnered its nickname of Rolling Motion Square due to the moving floor optical illusion.
Quick Tip: Make sure to take Rua Augusta before or after leaving Rossio; it's one of the most interesting streets in the Baixa. Along the way you'll encounter live music, performances, cafes, and sardines!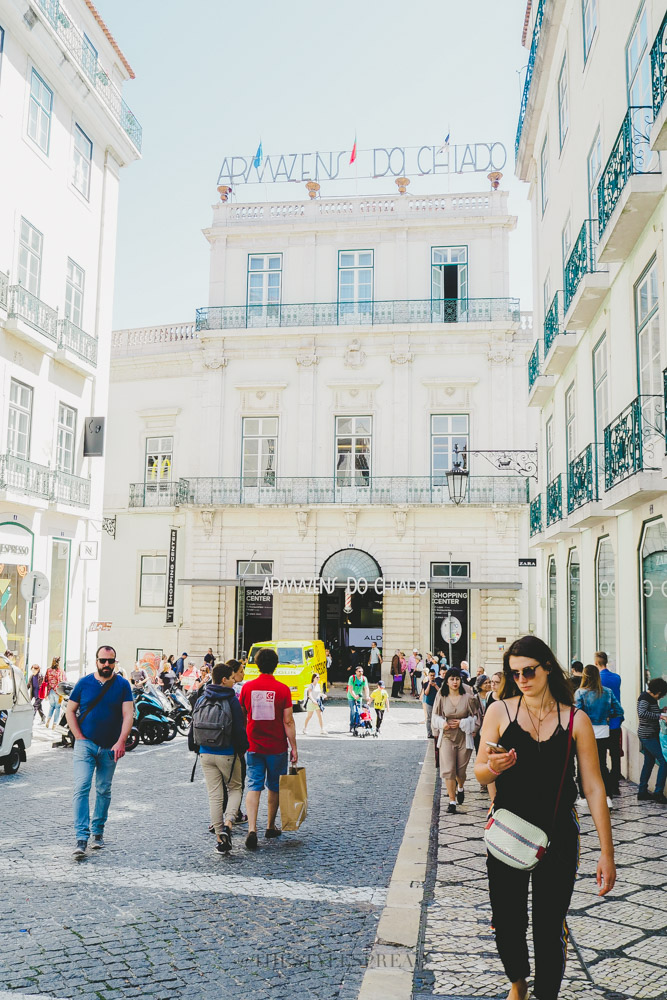 09. Armazens do Chiado
Need a quick outfit? Go to Lisbon's six-floor shopping center. They have quite a selection including Mango, Zara, and the Body Shop. The center is right above the Baixa-Chiado metro station so you can't miss it.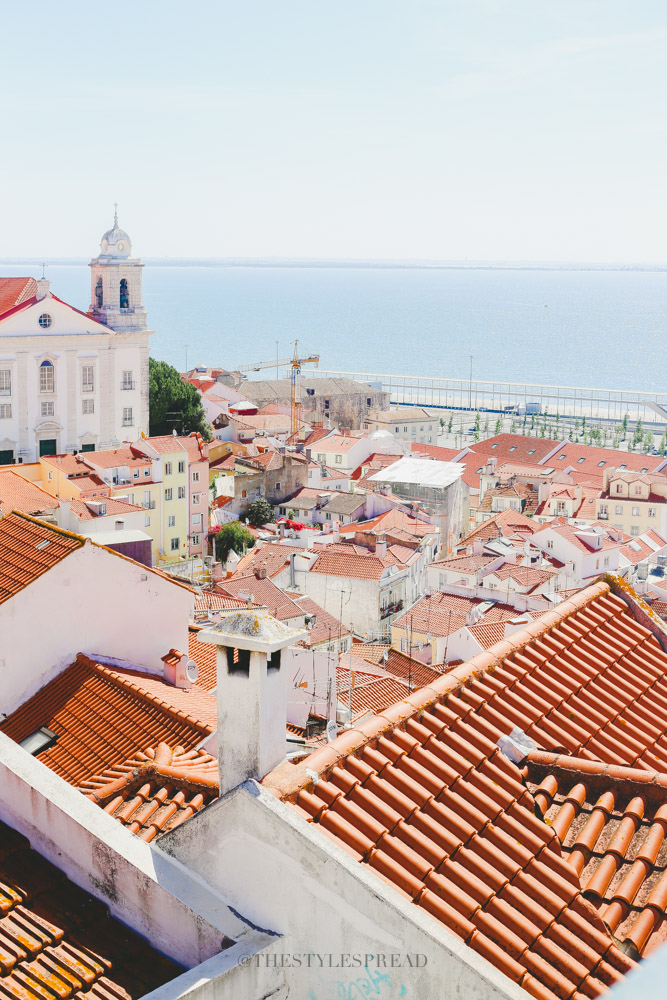 10. Portas do Sol in Alfama
Portas do Sol is a vantage point in Lisboa and also a restaurant on the waterfront. It's a great place to buy handmade gifts, listen to live music and get a drink. If you must go to only one miradouro, make it this one.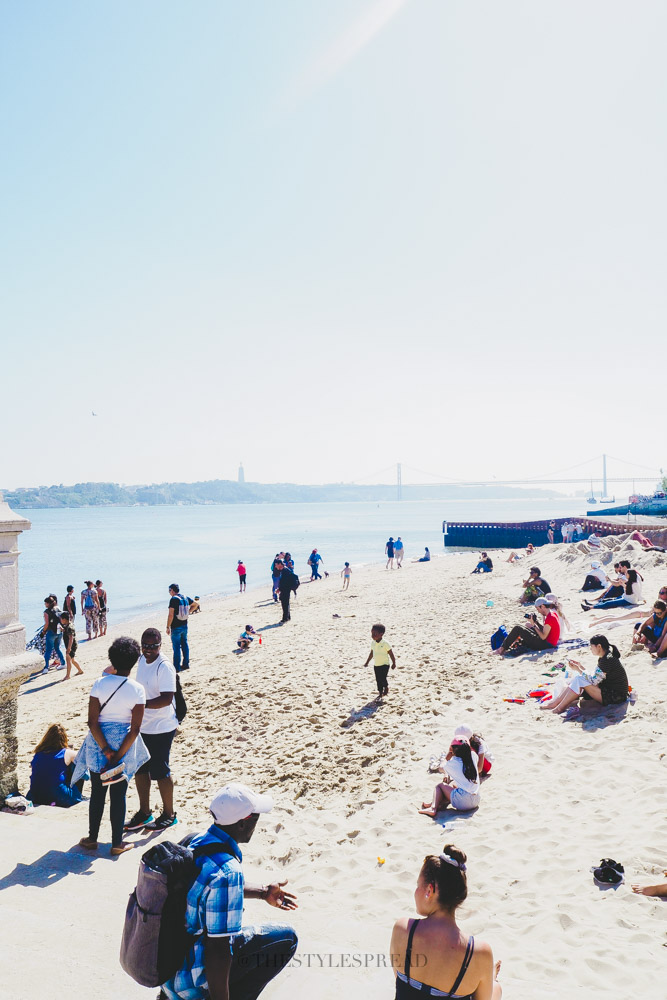 11. Cascais and Estoril
A big misconception about Lisbon is that the beaches are easily accessible. Yes, the city is surrounded by water but to get to a beach, you'll have to make a day trip out of it. But don't fret, it's a 40 minute ride from Restauradores square. Take the train to Sintra and from there a 15 minute bus ride to either Cascais or Estoril. It's a must when visiting Lisbon.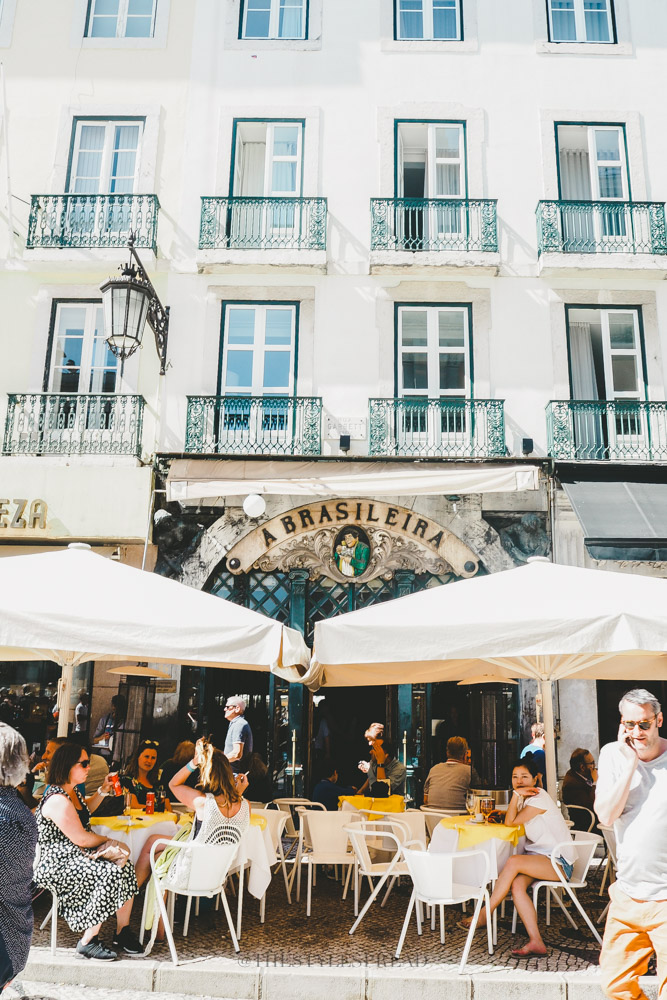 12. Cafe A Brasileira
This cafe has welcomed many prominent novelists, poets, and artists throughout the decades. So, why not get a meal here? The best seating is inside at the bar for its Art Nouveau ambiance. Or you soak up the sun outside in the front. There's plenty of music and entertainment going on at that front of the cafe.
13. Museums
This one's a given wherever you travel. And Lisbon is no exception. There are plenty of museums to go to. Some of my favorites are Museu Nacional do Azulejo and Museu da Agua.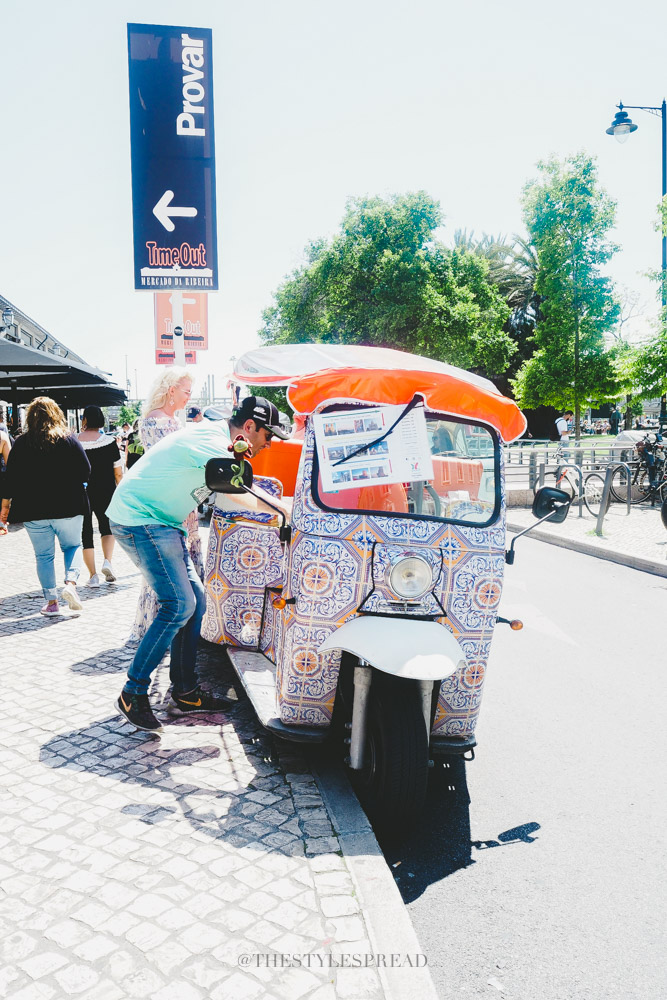 14. Relax in a Tuk-Tuk
If you want a real tour and don't feel like standing in a tram, the next best thing is a tuk-tuk ride. You'll see them everywhere but don't think it's like a taxi. They charge around 60 euros for an hour tour around the city.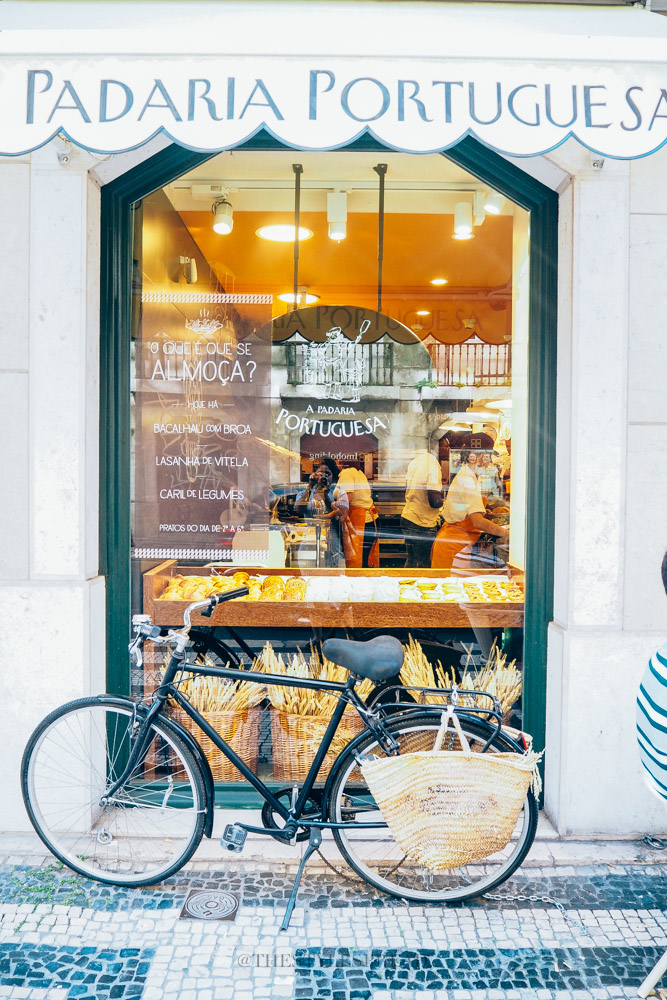 15. Get some pasteis
If you're in Lisbon, you must try pasteis de nata, a sweet custard tart. The number one place to try them is at Pasteis de Belem. We didn't get to try our custard tarts there but we did get a taste of them at other places and boy were they delish. Still, we wish we could have found what all the buzz was about at Pasteis de Belem.