---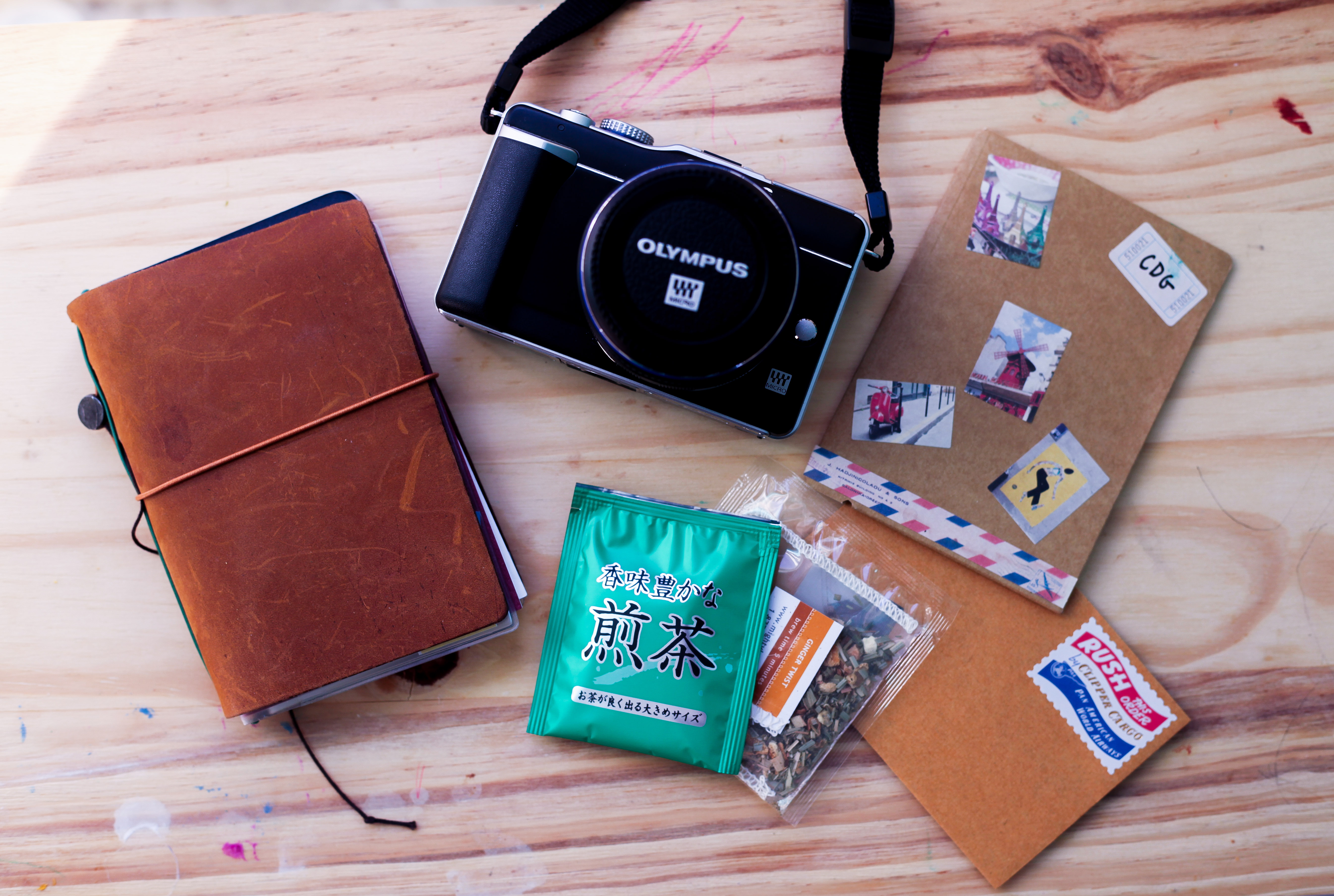 What exactly is a traveler's notebook? It's the original notebook in which we used to document our travels and adventures. This form of documenting has become stagnant since social media sites and the blogosphere set off. But who said we can't bring it back right?
The Midori Traveler's Notebook focuses on just that. To document and record your experiences in a leather notebook brings back a nostalgia that has been lost. Not only that but customizing inserts and accessories, for the Midori, makes documenting all the more fun.
I have already started setting up my notebook for an upcoming trip. For my notebook, I have added two notebook inserts, a card holder insert, a kraft folder, and an envelope. I added stickers of my destination on the notebook and on the front of the folder.
My first notebook insert will hold all of my to-do lists and checklists. For the card holder, pictured below, I have inserted two polaroids of Maggie and me. The Fuji Film Instax polaroids fit perfectly in the card holders. And for the envelope, I will add ephemera from my destination.
You can customize your travel notebook any way you want. I have even added two tea bags for the trip. My main purpose for this notebook is to document my travels whether it's by writing entries or doing some urban sketching. How will you document your travels?