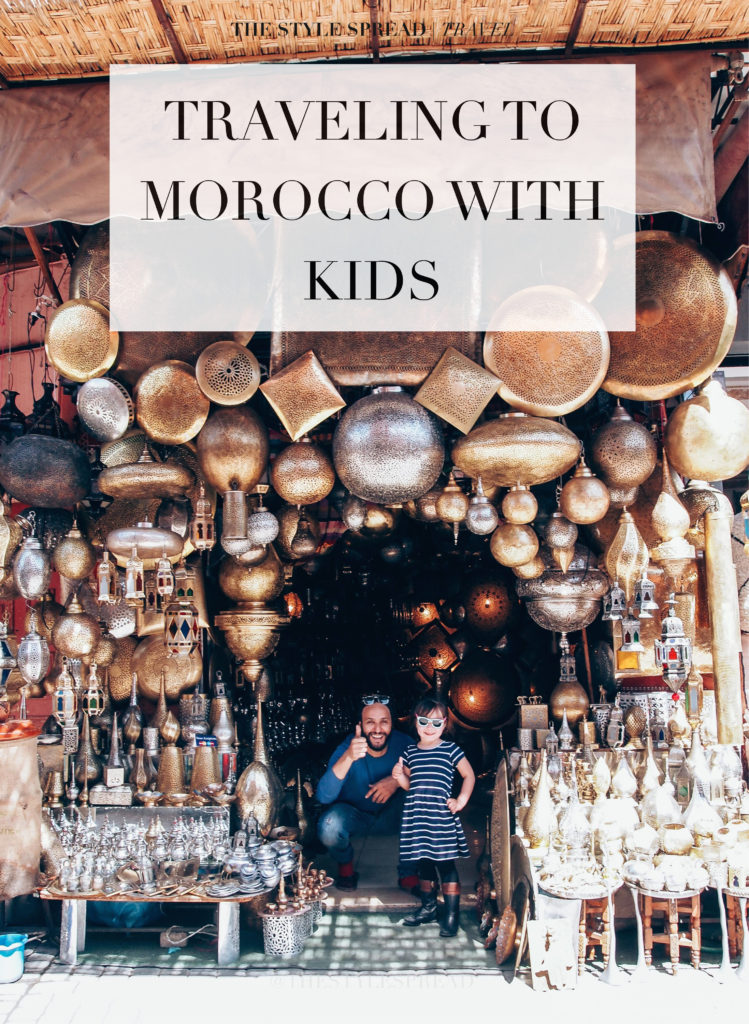 Traveling to Morocco with kids isn't the first vacation idea to pop up in parents' minds. A lot of people deem Morocco an unsuitable place for kids to be. But this is so far from the truth; Moroccans love kids and consider them a blessing. And there are plenty of things for kids to do there. Sure, there may not be indoor playgrounds with pizza readily available but kids get to experience a different lifestyle. Below are some activities that you may enjoy doing with your kids.

01. Traditional Breakfasts
On this last trip with Maggie, I realized that she adored the traditional Moroccan breakfasts. I observed her as she waited with excitement. Hot chocolate and fresh fruit juices are always a green light with kids. Also, the different jams and yogurts. It's all delicious to kids.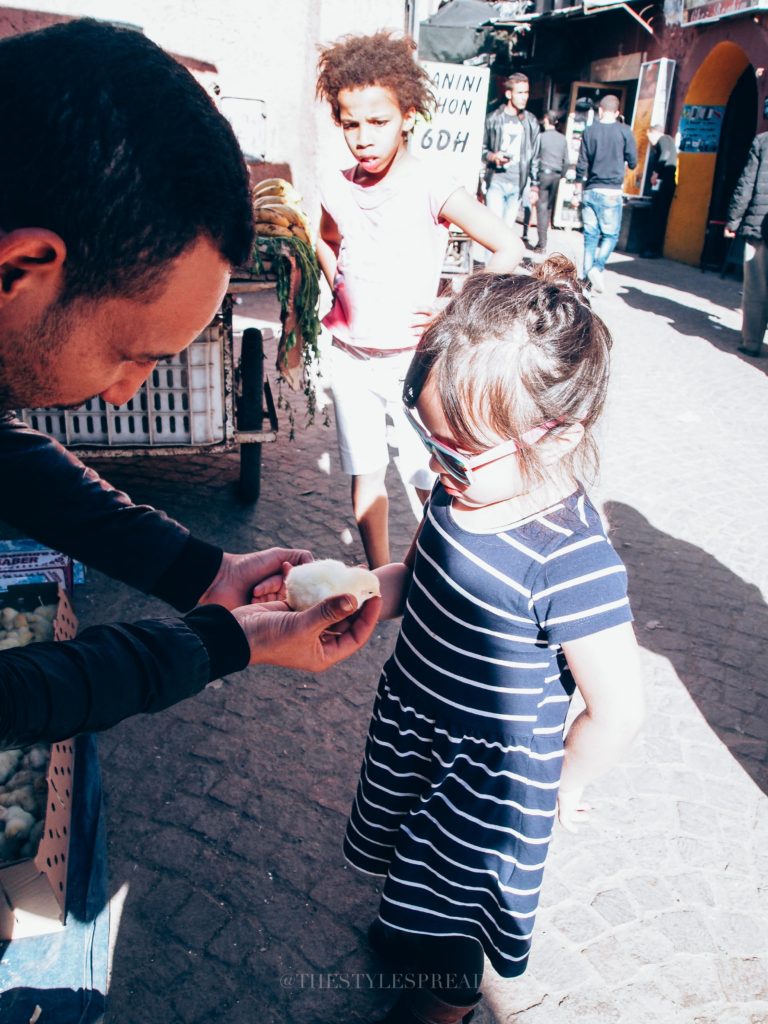 02. Animals
In Marrakech, we hit the souks together and found some animal surprises. The vendors allowed her to pet turtles, iguanas, and baby chicks. It's not something she gets to do everyday since back in New York you have to go to the zoo and wait a long line to pet anything.
There's also the option of riding a camel or a pony. Usually on the beaches you can find pony rides. And there is no line to wait.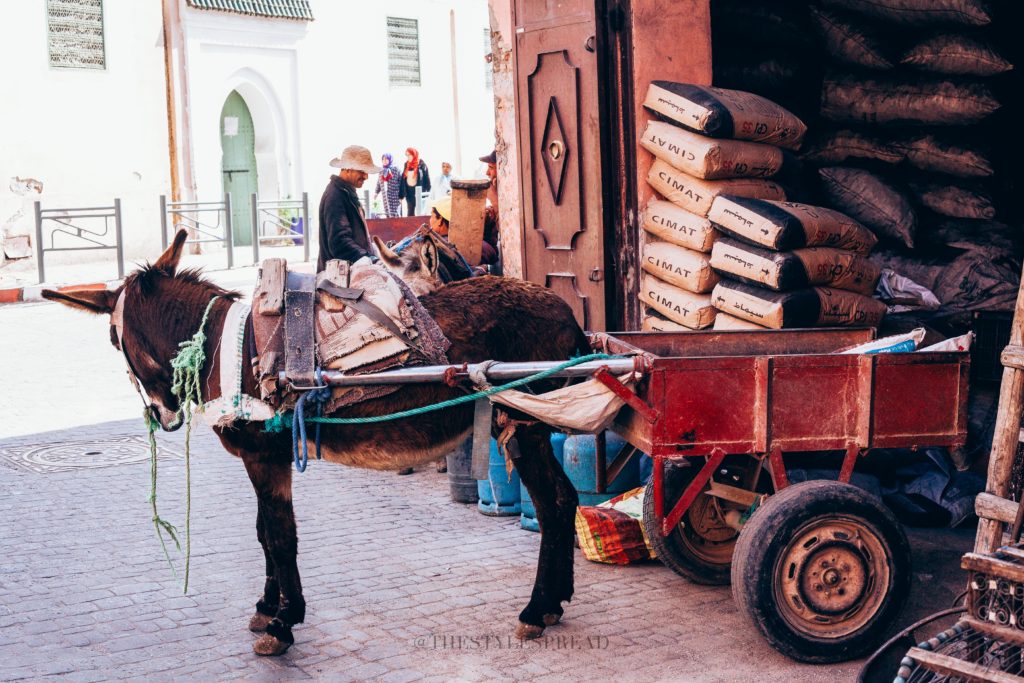 03. Transportation Methods
Another exciting thing were the rides we took home. We were staying in an apartment that was after the souks and a little far from Jemaa El-Fnaa. It's a bit far on foot especially with a child. We had walked it before but when it's nap time it's best to take an alternative transportation. Within the souks, you can only take a motorcycle, a truck, or a combo of both. We took the latter.
At first, Maggie was afraid cause we never rode in something other than a car but it was safe. The souks are small and there's not a lot of traffic besides you. Yes, it was bumpy but overall it was a fun experience. And she got to take her nap.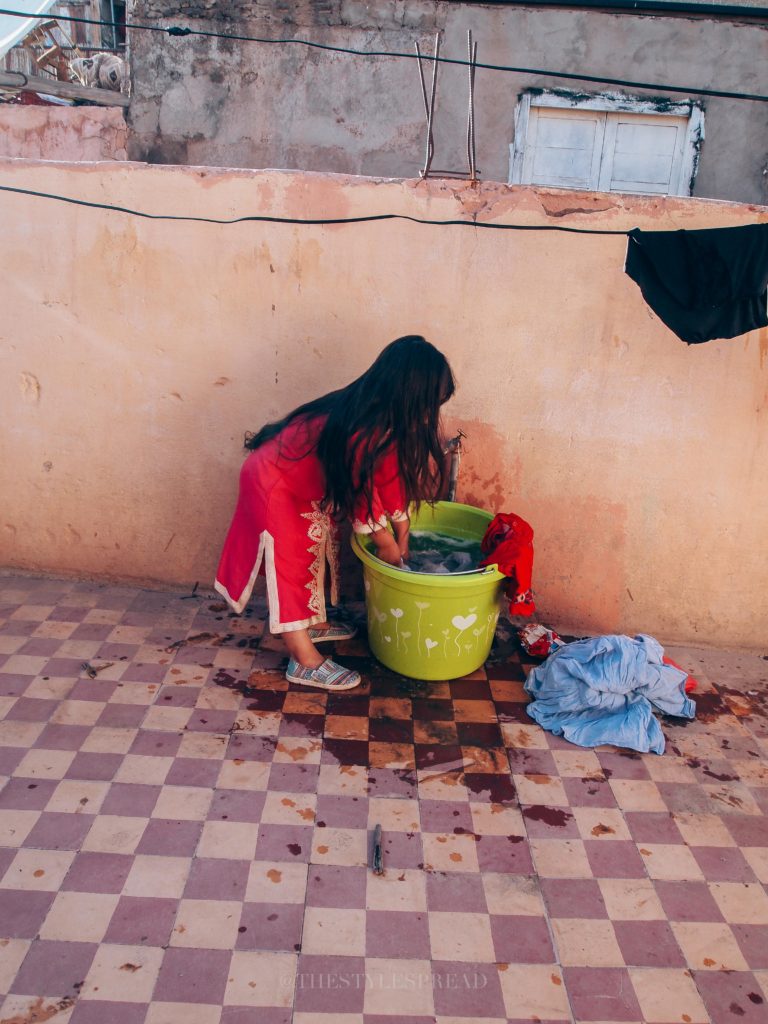 04. Doing Laundry
Okay, this activity sounds a little weird. What kid wants to go to Morocco to do laundry, right? Well, Maggie had a blast doing laundry with me. Since we stayed in a traditional Moroccan home, we had to do our laundry by hand in a bucket. We kneeled on the terrace and both scrubbed our clothes with a few water fights. At the end, we had tea and sat on the terrace watching the sun set over the snowy mountains of Morocco.
It may not be a usual activity for a kid back at home but it's a hands-on activity that can be enjoyable and teaches responsibility.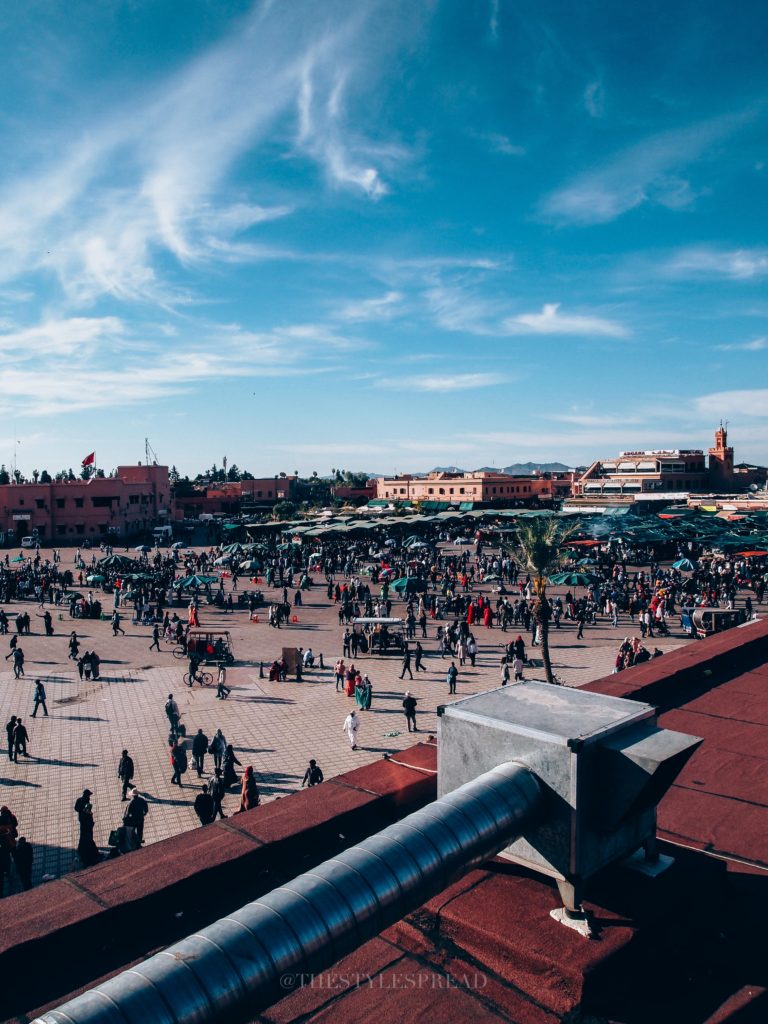 05. Jemaa El-Fnaa
The square has a lot of things that attract kids; the music, the traffic, the balloons, ice cream, etc. We had dinner on a rooftop overlooking Jemaa El-Fnaa and Maggie was absolutely hypnotized by the traffic and music. I was beginning to think the snake charmer hypnotized her. She even fell asleep. But she was amazed by how it looked from up top.
I would say Marrakech is the best place for a kid to be out of all of Morocco. There are other great places but it depends on your child as well. Since Marrakech is very active and there's always something new around the corner, it fits well with children's short attention span.