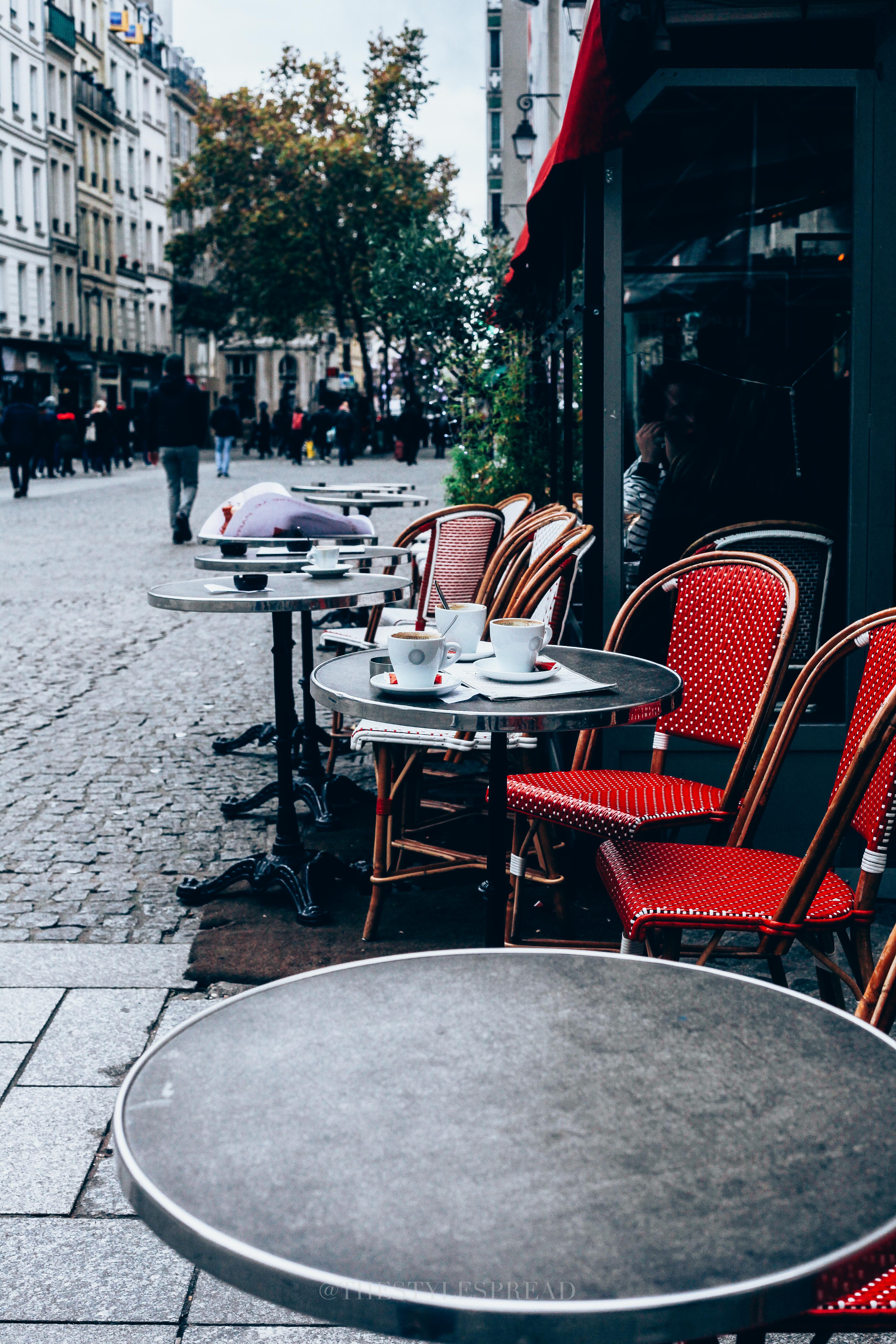 Having visited Paris three times, I think it's only fair to share this ultimate city travel guide with you. Some of the pointers here have been mentioned before on the other Paris travel guide but there are plenty of new ones here including places to eat and stay. If you are traveling with kids, the recommendations below will go a long way with you. Let's get started.
When to go to Paris:
The best time to go to Paris would be in the months of September-November and March-May. I wouldn't recommend the winter because it's really cold and I personally wouldn't want to go out in the freezing cold. However, if you must go in the winter, it's also a beautiful time in Paris. There are a lot of things to see in the winter as well.
The late summer is definitely a no-no. Shops close early and a lot of the locals are off on vacation which makes the city feel a little empty.
What to do in Paris:
Place de la Concorde
Who doesn't want to see Paris from above? This is as good as it gets on getting views from the top. If you're debating on whether seeing Paris from the Eiffel Tower or the ferris wheel, I would recommend the latter. Mainly because you get to see the Eiffel Tower. We went during the day but wished we went during the night when the city lights up.
Jardin des Tuileries
After going on the big wheel, you can take a walk through the Tuileries. You can find a lot of greenery, a carousel, a children's park, and a lot of seats. This is a great idea for kids too.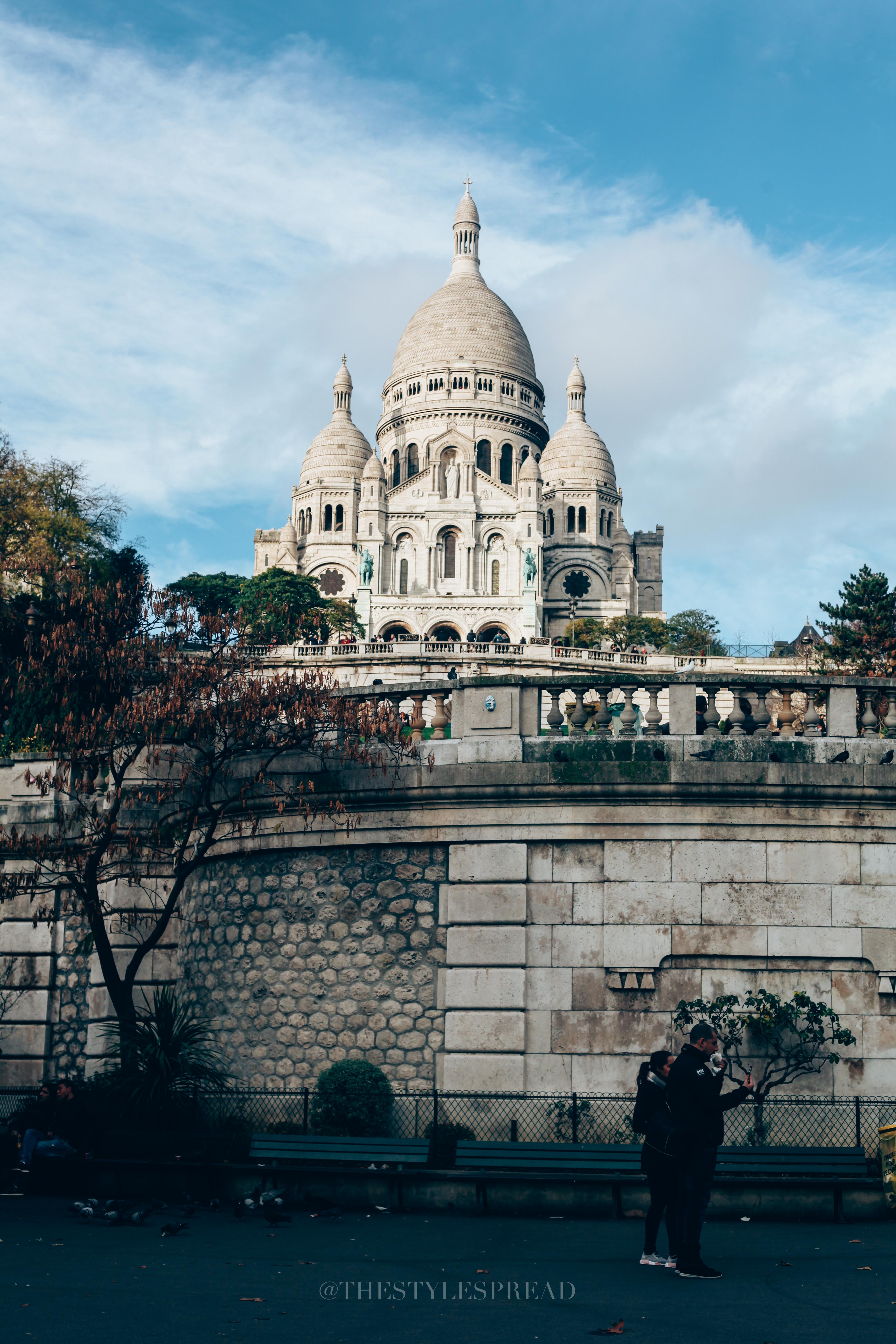 Sacre Cœur et Montmartre
Head to Montmartre and walk around Sacre Cœur. A little warning though: there is a lot of walking uphill. This is only if you're coming from behind Sacre Cœur though. If you're coming from the front of Sacre Cœur then you just need to go up the steps in front of the church.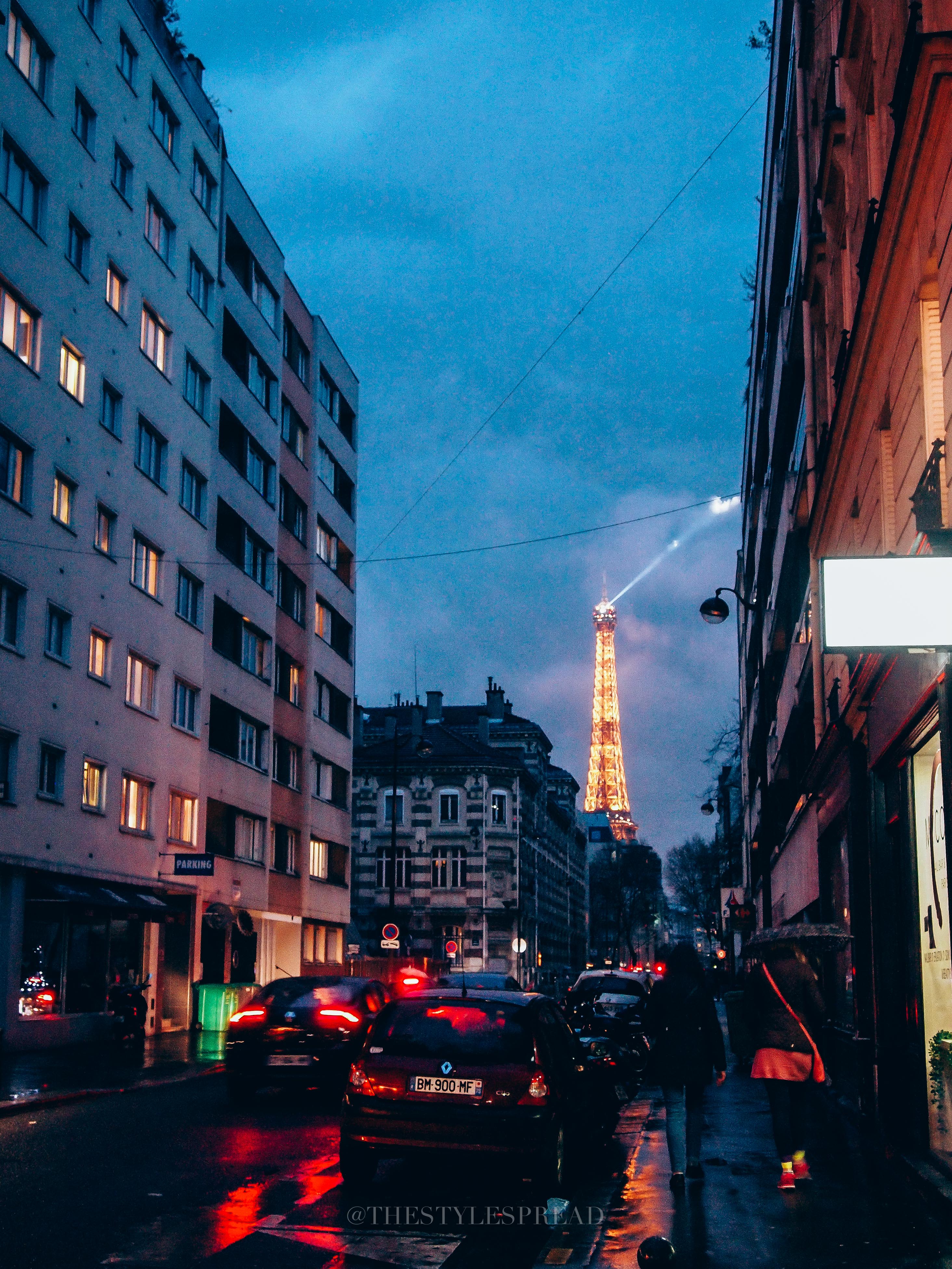 Eiffel Tower at night
There's nothing like seeing the Eiffel Tower sparkle at night. A great tip is to start taking a walk to it before it turns dark and make it to the Eiffel Tower just when it starts sparkling. Now, the estimate of time of travel depends on how far you are from the Eiffel Tower.
Tour Saint Jacques et Châtelet
If you're on your way to Les Halles and happen to get off at Châtelet, make sure to stop by le Tour Saint Jacques. It's not only a monument but a nice place to sit in front of. You can take a stroll around it or sit on the grass outside. The greenery and flower trees in April are just amazing to look at.
Where to stay in Paris: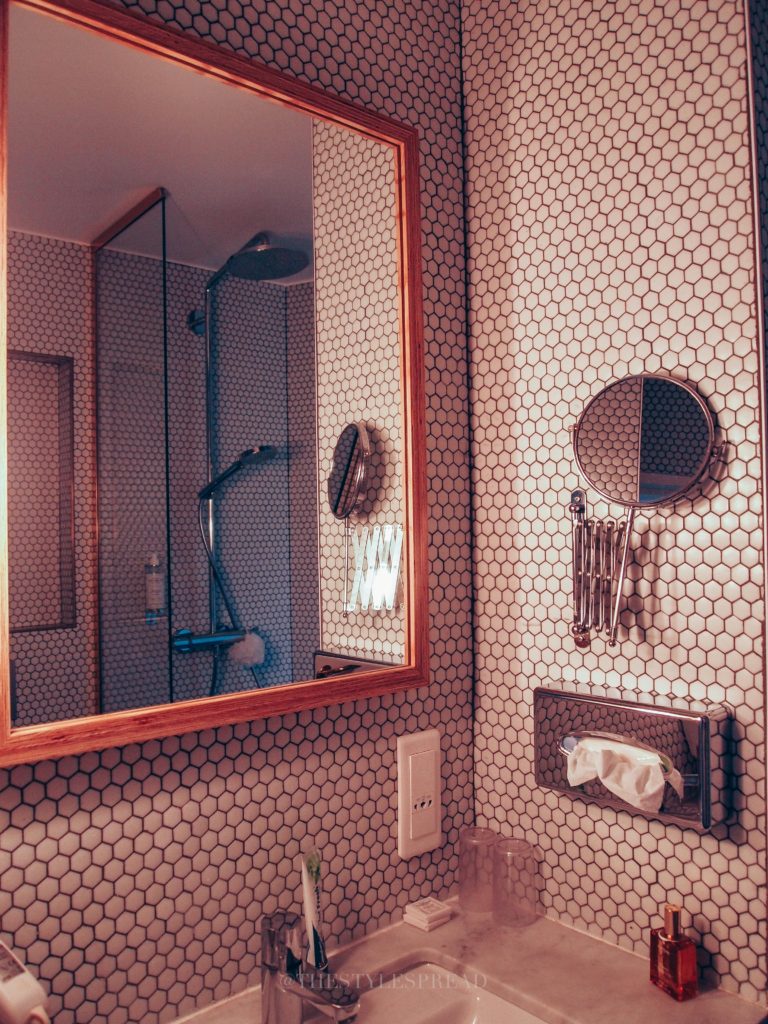 Le Montholon, 15 Rue de Montholon
This hotel takes pride in its location and for good reason. It's located right across the street of Square Montholon. There, you can find a children's park, a basketball court and a nice stroll around the park. It's also conveniently situated around bistros, money exchange places, as well as the Metro.
Tea, coffee, and water are provided for free use in the room. Maintenance is regularly attending to the rooms. And the best part is that the hotel is sleek, clean, and modern. Don't know about you but I love when a place is well lit and modernized. I don't want to feel like I am in a 1980's horror movie like The Shining. Another good aspect is that this hotel is not huge; there are three rooms on each floor so getting lost is not a possibility.
For €90 a night you get easy accessibility to the center of Paris, a cozy and modern room, great breakfast, and a beautiful view of the square.
What to eat in Paris: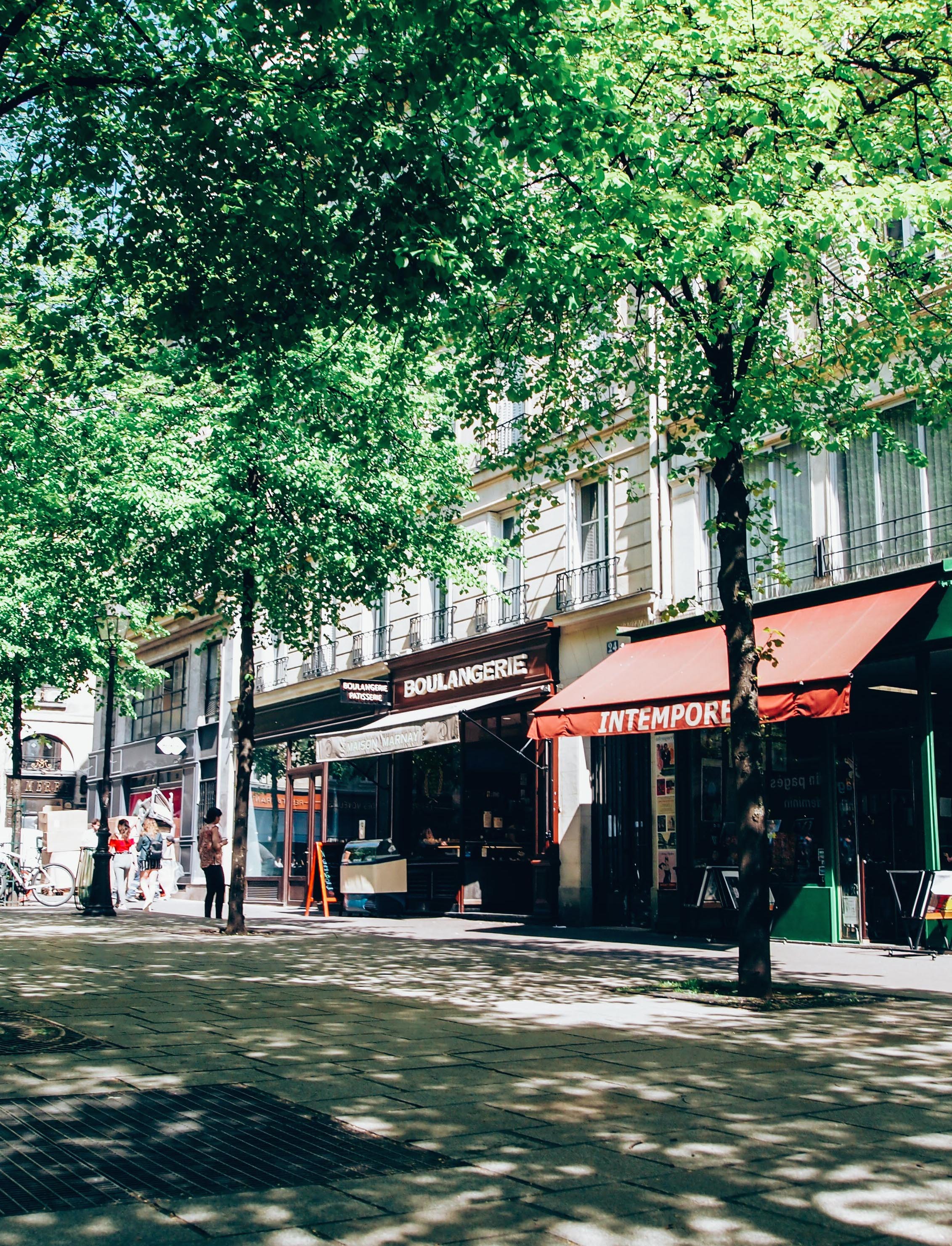 Maison Marnay Boulangerie et Patisserie, 24 Rue Saint-Martin
The ice cream here is so yummy and tastes like real fruit. A great idea is to order the ice cream and walk to Tour Saint Jacques to sit under the blossoming trees enjoying. Or just go across the street to read book at the bookstore. They have some good prices at that bookstore.

Le Sarah Bernhardt, 2 Place du Chatelet
The staff here are friendly and the food is delicious. I ordered an onion soup as well as a burger with fries. The portions are more than enough to keep you full.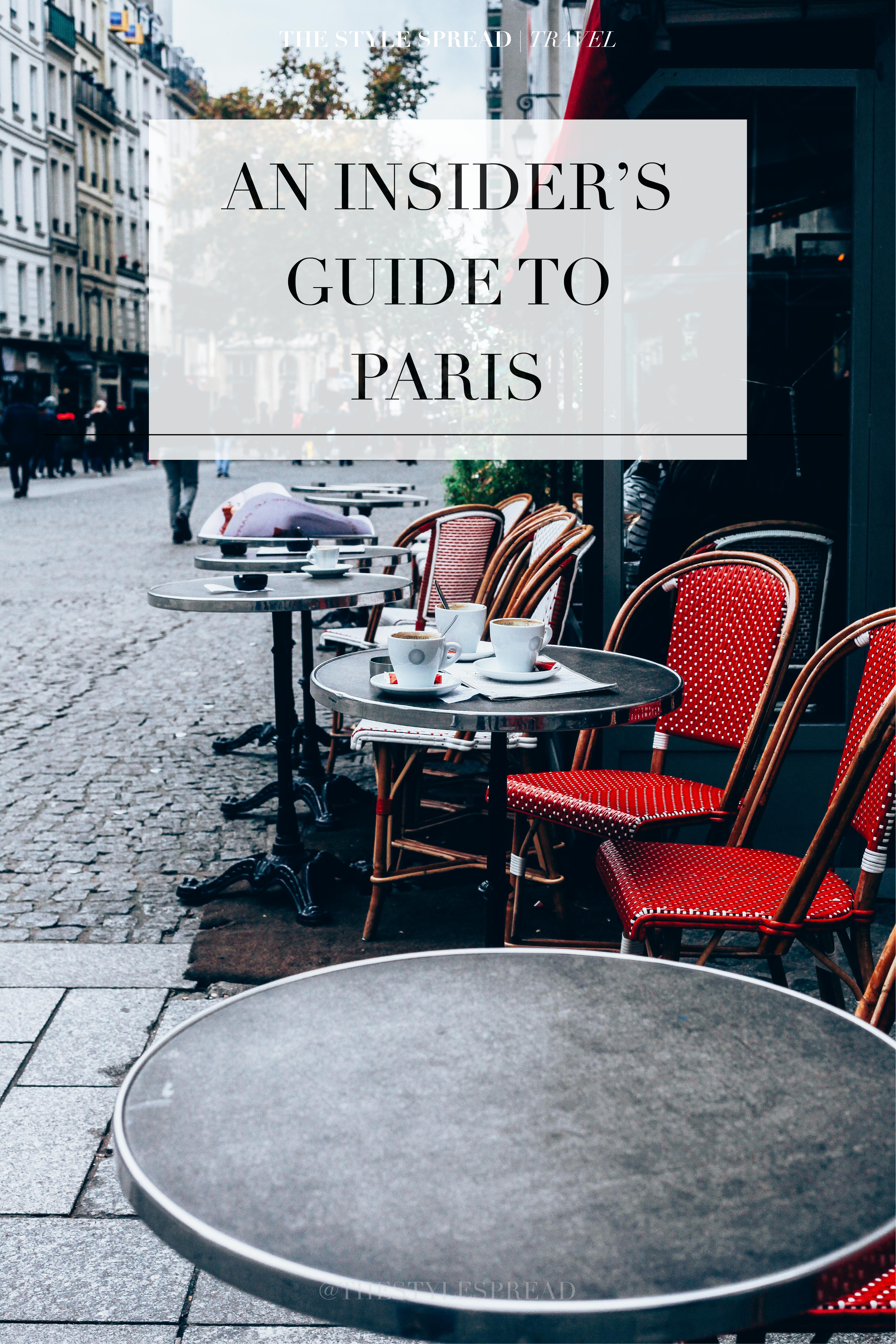 SaveSaveSaveSave
SaveSave
SaveSave
SaveSave
SaveSaveSaveSaveSaveSave
SaveSaveSaveSaveSaveSaveSaveSave
SaveSaveSaveSave
SaveSaveSaveSave
SaveSaveSaveSave
SaveSaveSaveSave
SaveSave