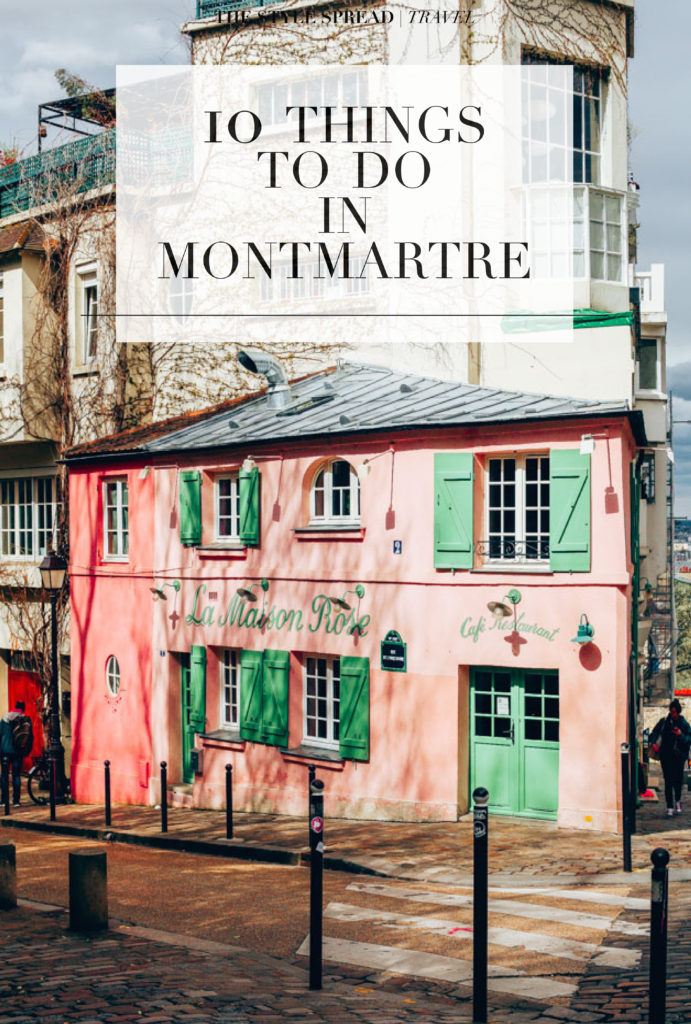 Ah Montmartre, the place that became home to famous artists like Picasso, Van Gogh, and Toulouse-Lautrec amongst many others. La Belle Époque left a mark on Montmartre making it the Bohemian center of Paris.
Today, certain parts of Montmartre are filled with tourists and vendors trying to sell their talents and souvenirs. But there is still so much to see.
Below are 10 things to do and see in Montmartre whether you like to keep it traditional or you don't mind being a tourist.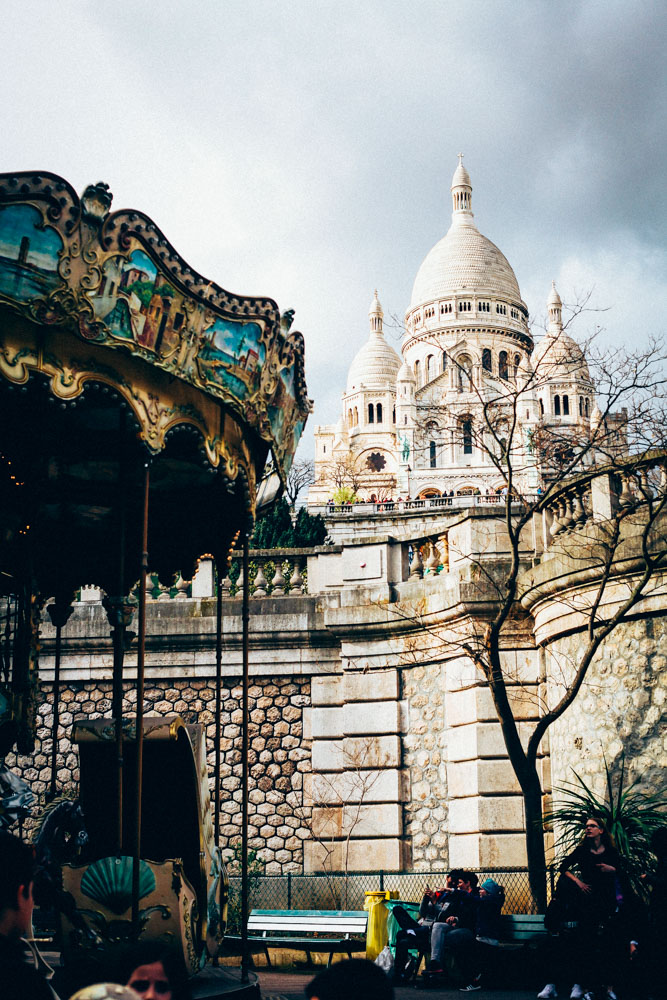 01. Visit Basilica du Sacre-Cœur
What is visiting Paris without visiting this church? I mean just look at that dome. It's a long way up but it's not the destination, it's the journey, am I right? Believe it or not, the hilltop's altitude made the church's location a place of worship even before it was built. There's just something about being closer to the sky that gave worshippers a sense of divinity.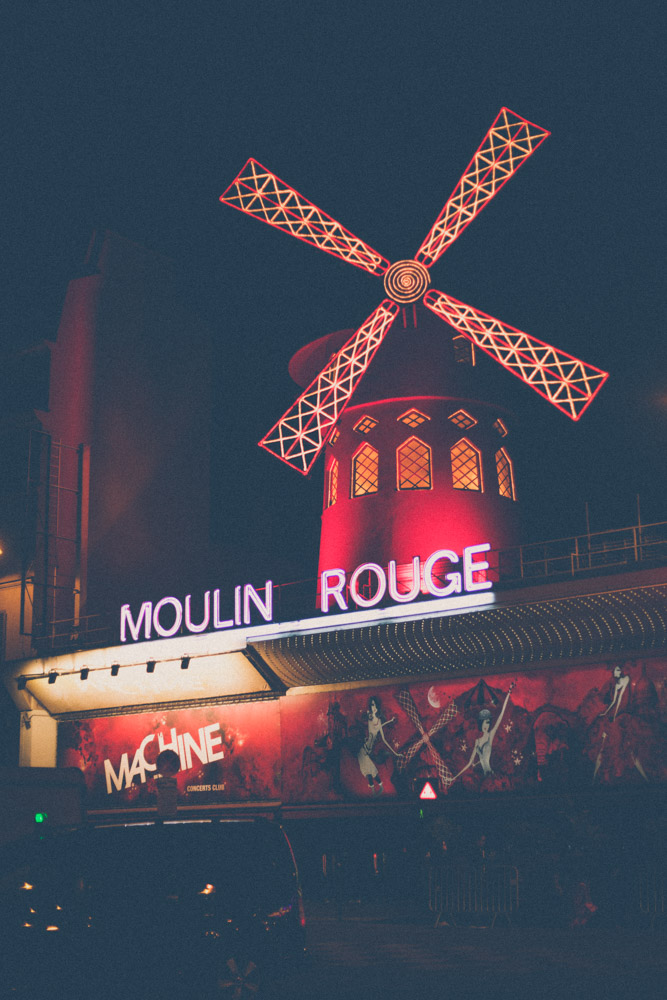 02. Pigalle et Moulin Rouge
I've mentioned Pigalle and Moulin Rouge a few other times on the site and for good reason. The cabaret has a long history and they offer a great can can performance. There's also a great photo opportunity right across the street. It's a big vent that blows air and everyone likes to stand on it for group pictures.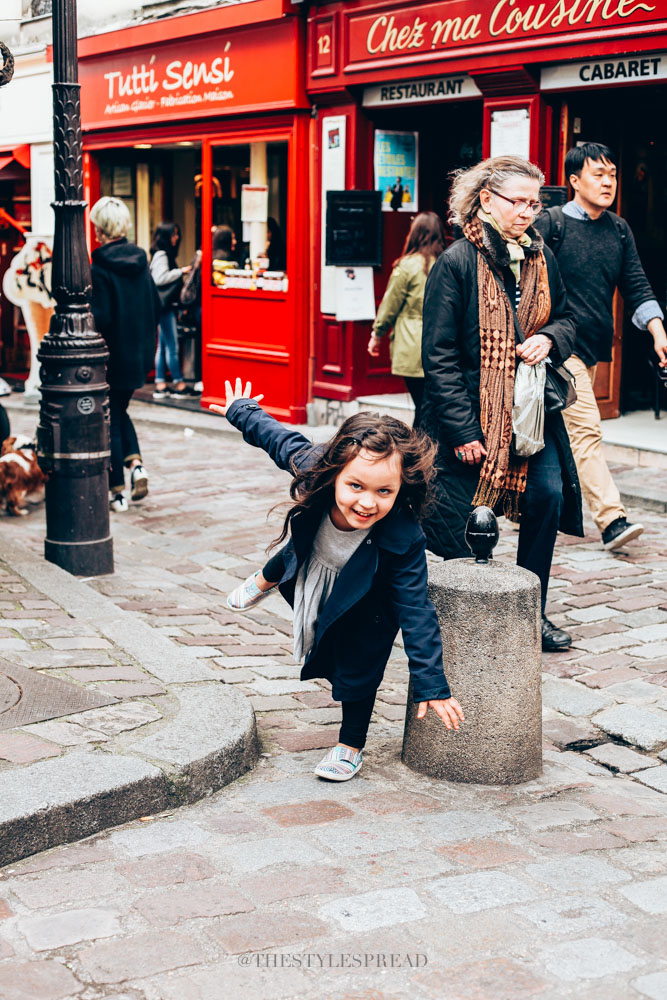 03. Be A Tourist
Don't be afraid to ask questions or take touristy pictures in Montmartre. You'll be surrounded by fellow tourists. By the way, the local vendors just love seeing tourists. The more tourists, the more customers.

04. Rue de Steinkerque
On this street, you'll find different stores with souvenirs and memorabilia including music boxes and mugs. Oh and don't forget the guy playing the accordion, so lovely. If you want to purchase gifts for back home, this is the place to go cause you'll get to compare prices between various stores.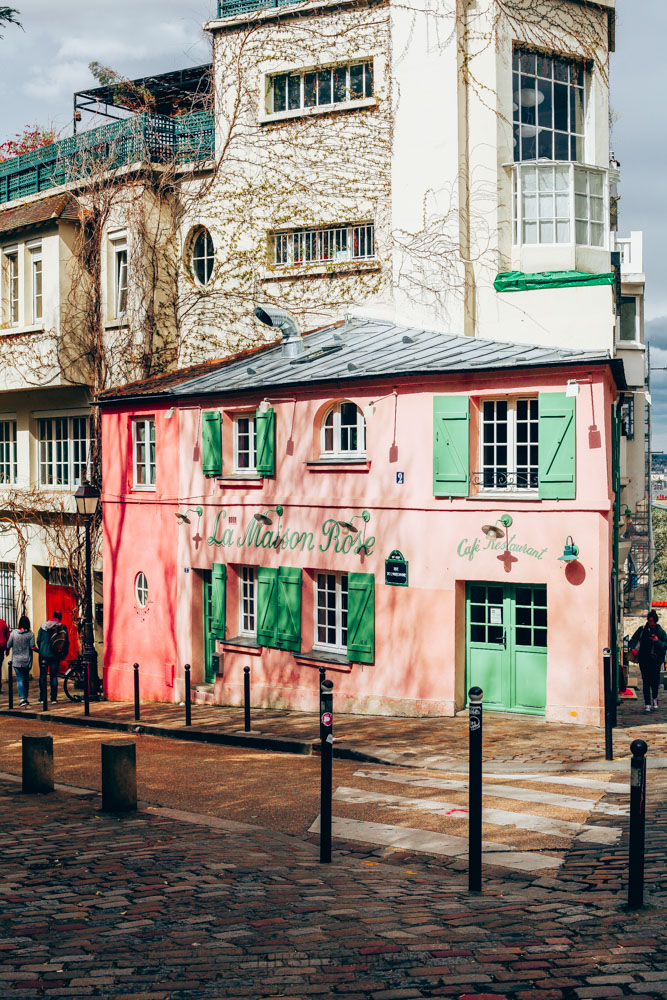 05. La Maison Rose
Find this little resto and have lunch or dinner. Unfortunately, I found it when it was closed. Make sure to go during lunch hours when they bring out the tables and seats. Or even for dinner time.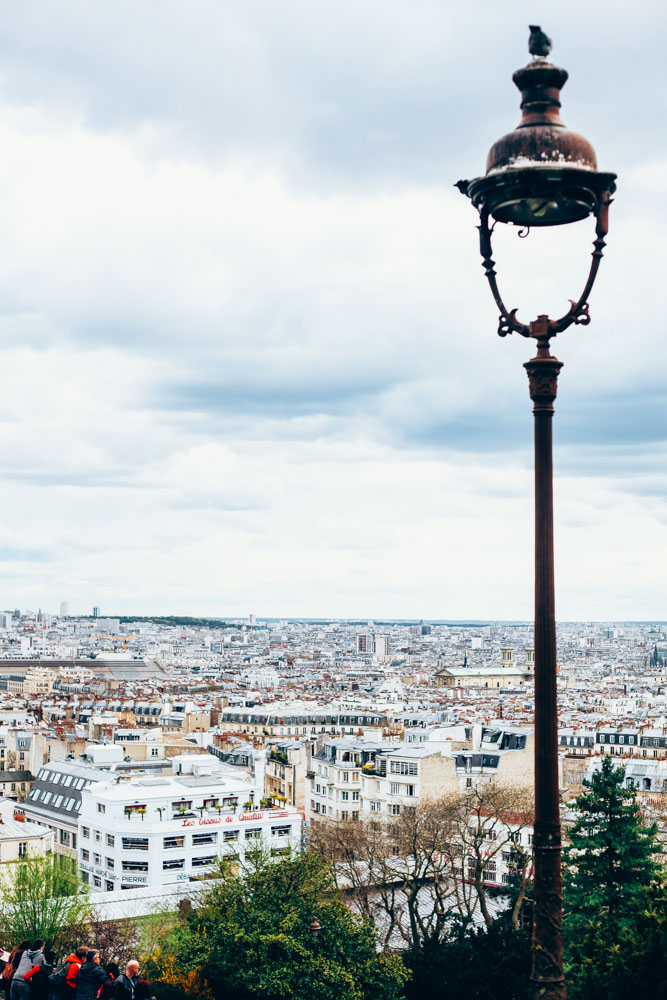 06. See Paris from la butte
The hilltop, also known as la butte, where la Basilica is located on is the second highest point in the city of Paris which means you can get a great view of the city.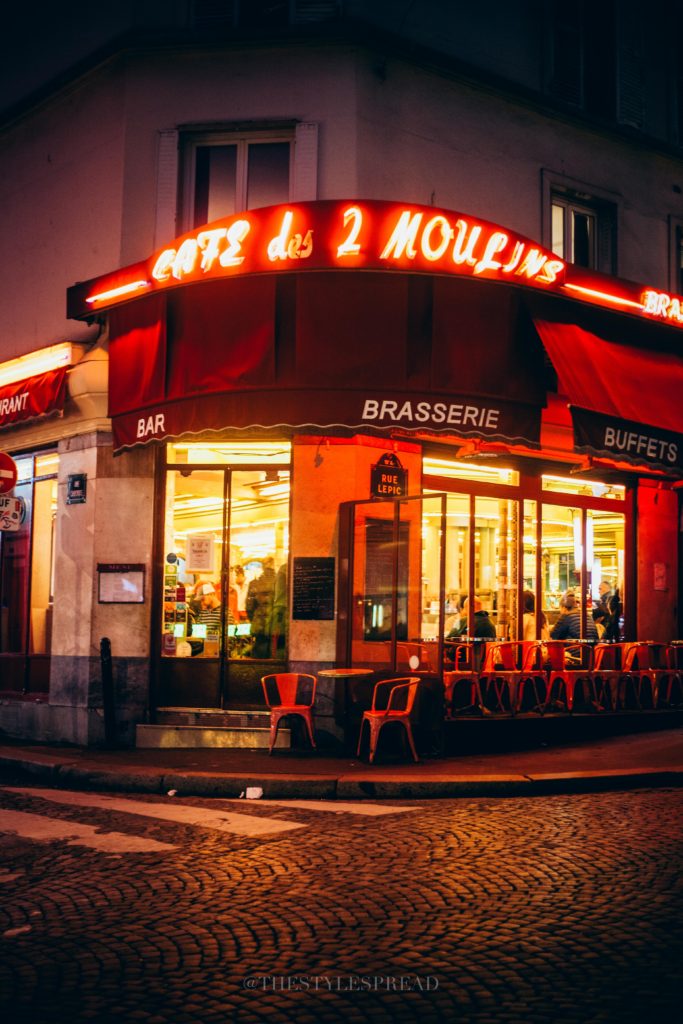 07. Cafe de Deux Moulins
Another resto that is visited by many due to its cameo in Amelie. This was the same cafe featured in the movie so it's great to stop by and actually feel like you are in the movie and maybe hope that Audrey Tautou would stop in? One can always dream.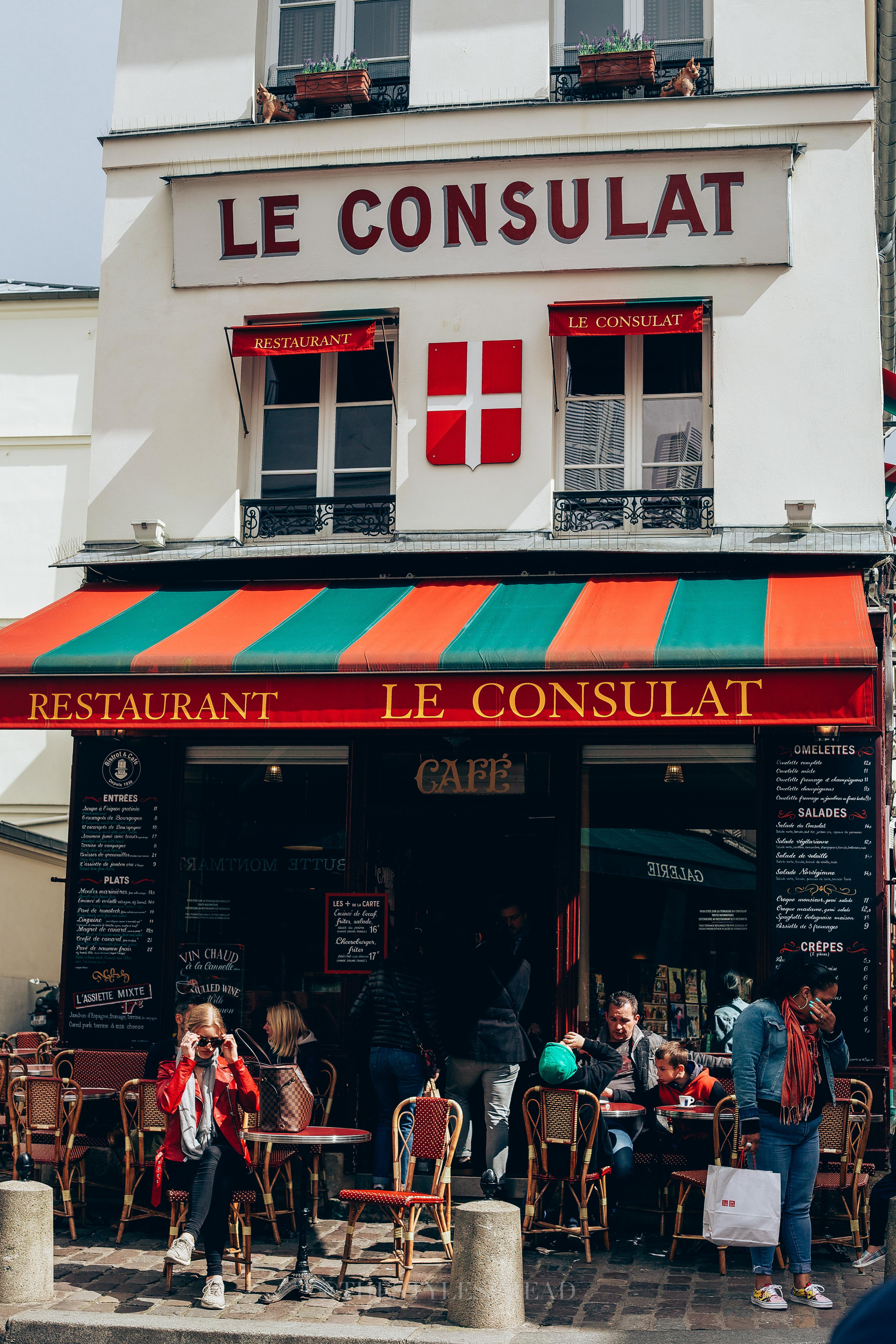 08. Find Le Consulat
This is another resto located on the hilltop that is visited by many. You may miss it if you're coming from the back of it. I know I missed it at first. But then I turned around and there it was. So, keep your eyes peeled.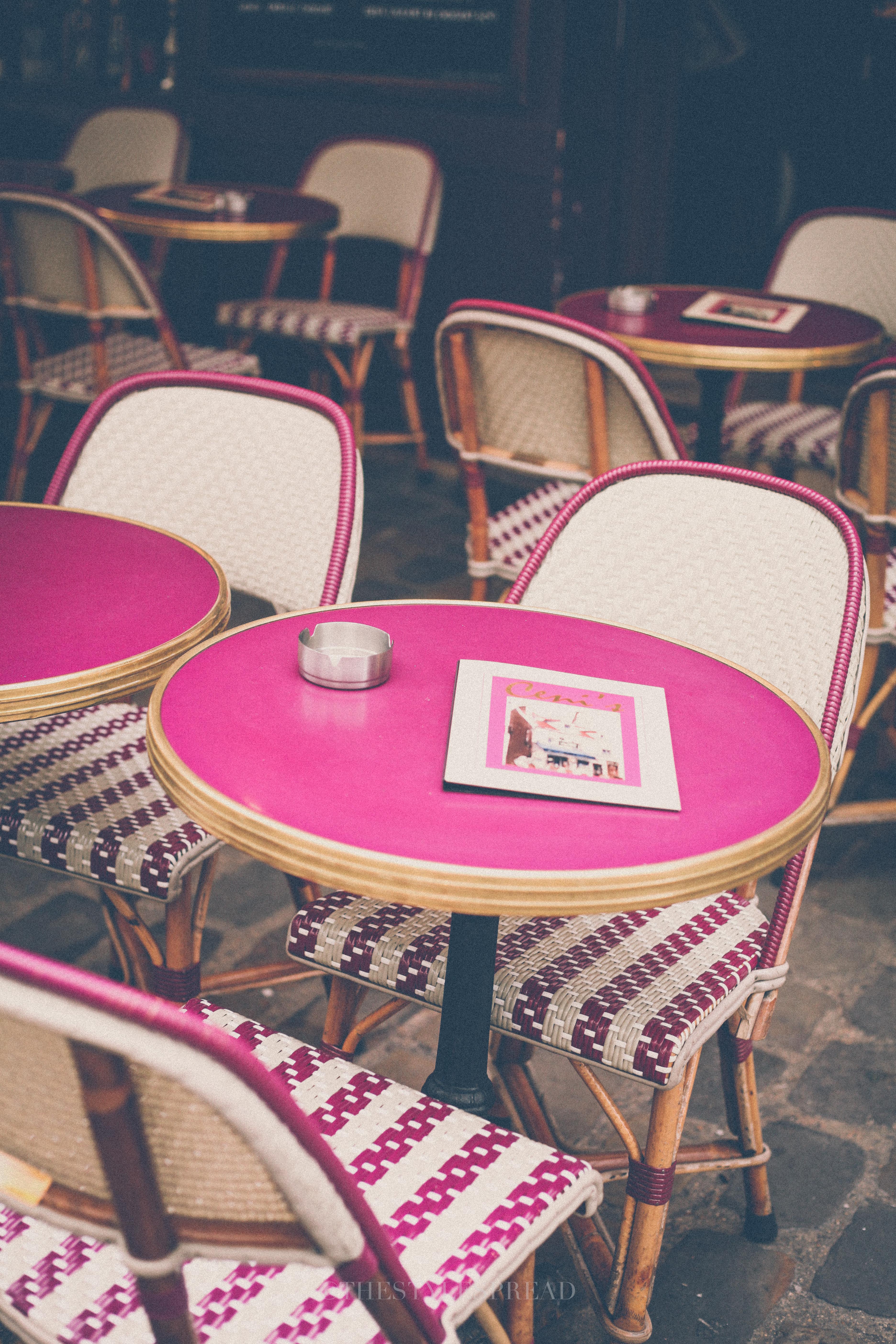 09. Sit and Sip
If you haven't noticed from the other things to do on this list, sitting down to take a break at a cafe or a restaurant is a must! This is where you should act like a local and take your time to enjoy a meal or even a coffee. Live your life gracefully cause this moment is yours.

10. Buy Chocolate from Maxim's
If you're looking for a gourmet gift or a something other than a petite Eiffel Tower, then stop by Maxim's and get some chocolat. I promise you won't regret it. And plus, there's nothing more Parisian than sleek red packaging.