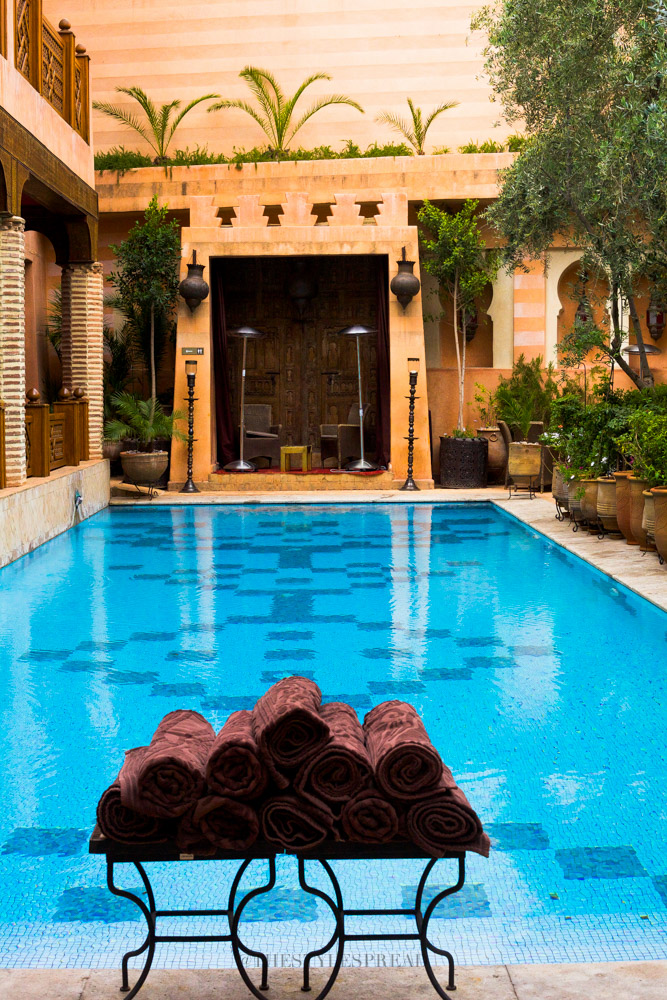 This past week was an amazing time that I would always cherish in my memory. I went on a trip to Paris and then to Marrakech and then to Meknes. It was whirlwind of events but worth every second. Let me start off by saying that Morocco has been my dream place since I was 13. It's something about the culture that attracts me. I was lucky enough to have this dream become a reality and even luckier I will be when I go for a second time.
The first day in Marrakech, we had no idea where to go. There was a lot of walking and searching allies for a riad or a hotel. At first we wanted to stay at La Mamounia, but the price was a little too steep for a last moment reservation. 6200 dirhams ($620) just wasn't in our budget.
But luckily we found something smaller and just as beautiful. We found La Maison Arabe, located at Derb Assehbi, Marrakesh 40000, Morocco. For 1800 dirhams ($180), it was not bad at all. It included a free breakfast buffet by the pool, pool access, lounge access, free wifi, and a free champagne bottle. There was also a beautiful hammam which cost 200 dirhams ($20) for a full face and body scrub; this price was perfect. Oh and the craftsmanship! It was a dream come true.
Compared to a hotel at the same price in the United States, we received way more for our money. In the United States, for $180 a night, you can only get a boring hotel with no hammam and no artistic craftsmanship.
For dinner, they offer two options. You can eat in the restaurant inside or by the pool. The restaurant inside is pure Moroccan cuisine. The restaurant outside is a mixture of different cuisines, including Moroccan. The menus share some Moroccan dishes so if your preferred dish is on both, I would recommend eating by the pool. There's live music and the pool is just too beautiful to look at.
The staff is very friendly and helpful. They are very concerned with how your visit is and how you were treated by local cab drivers when you check in and check out. If you don't know how to get a cab, it's okay because they will get one for you and make sure the price is right.
Oh and did I mention it was $180 for a master bedroom with a private patio? I'm telling you it was a win-win situation. And I wouldn't mind doing it all over again.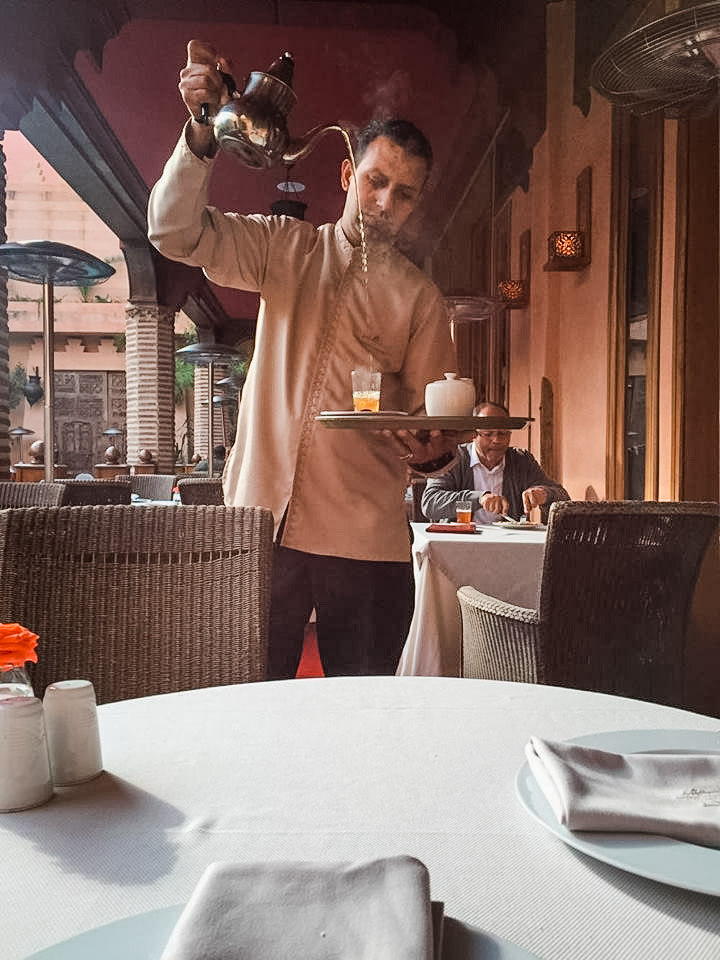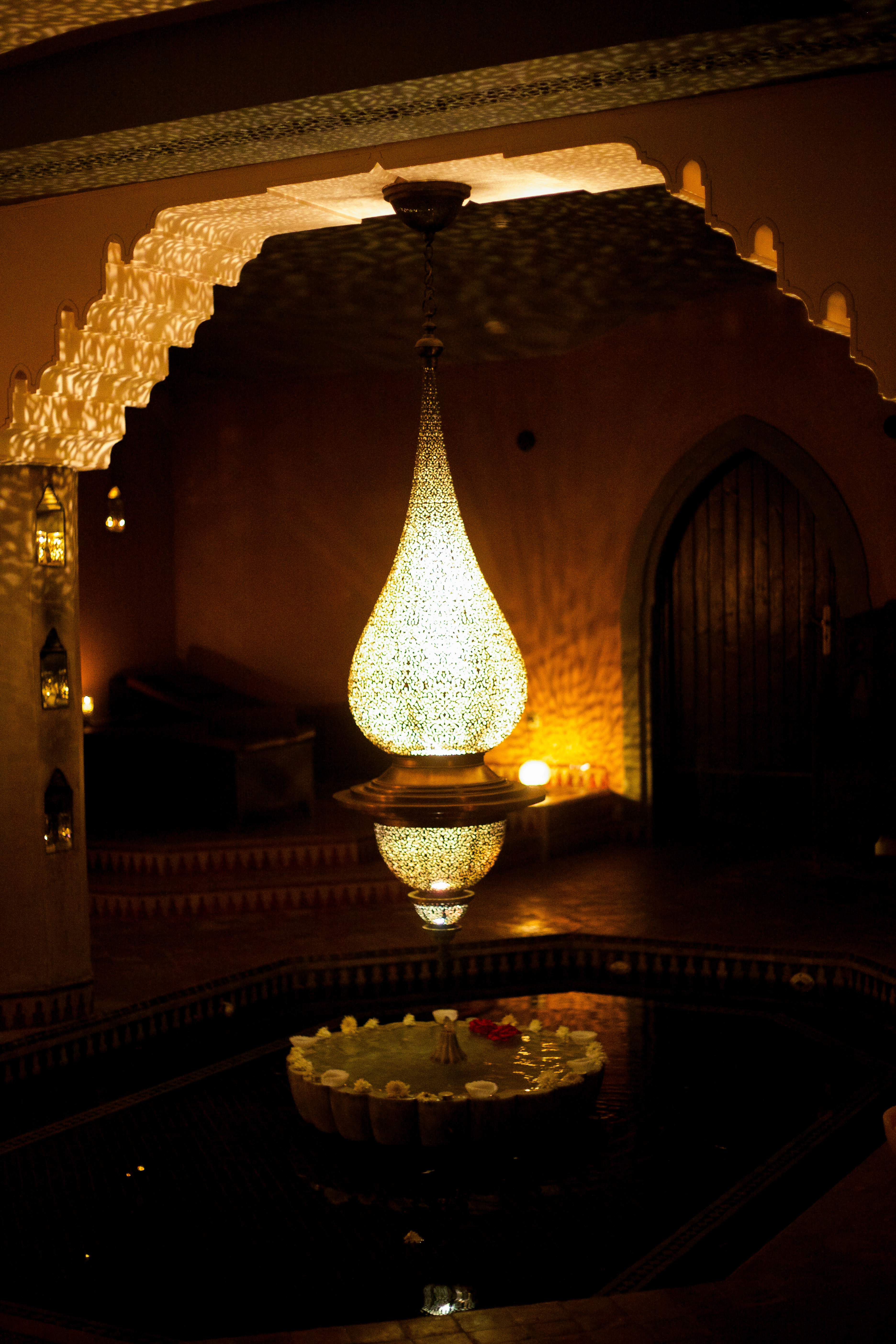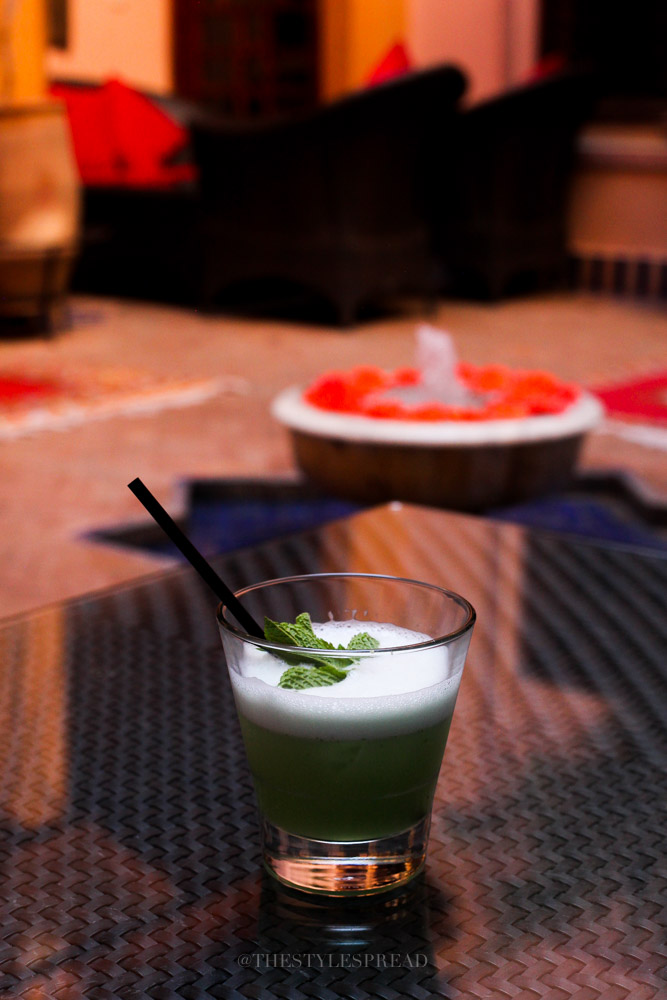 SaveSave
SaveSave
SaveSave