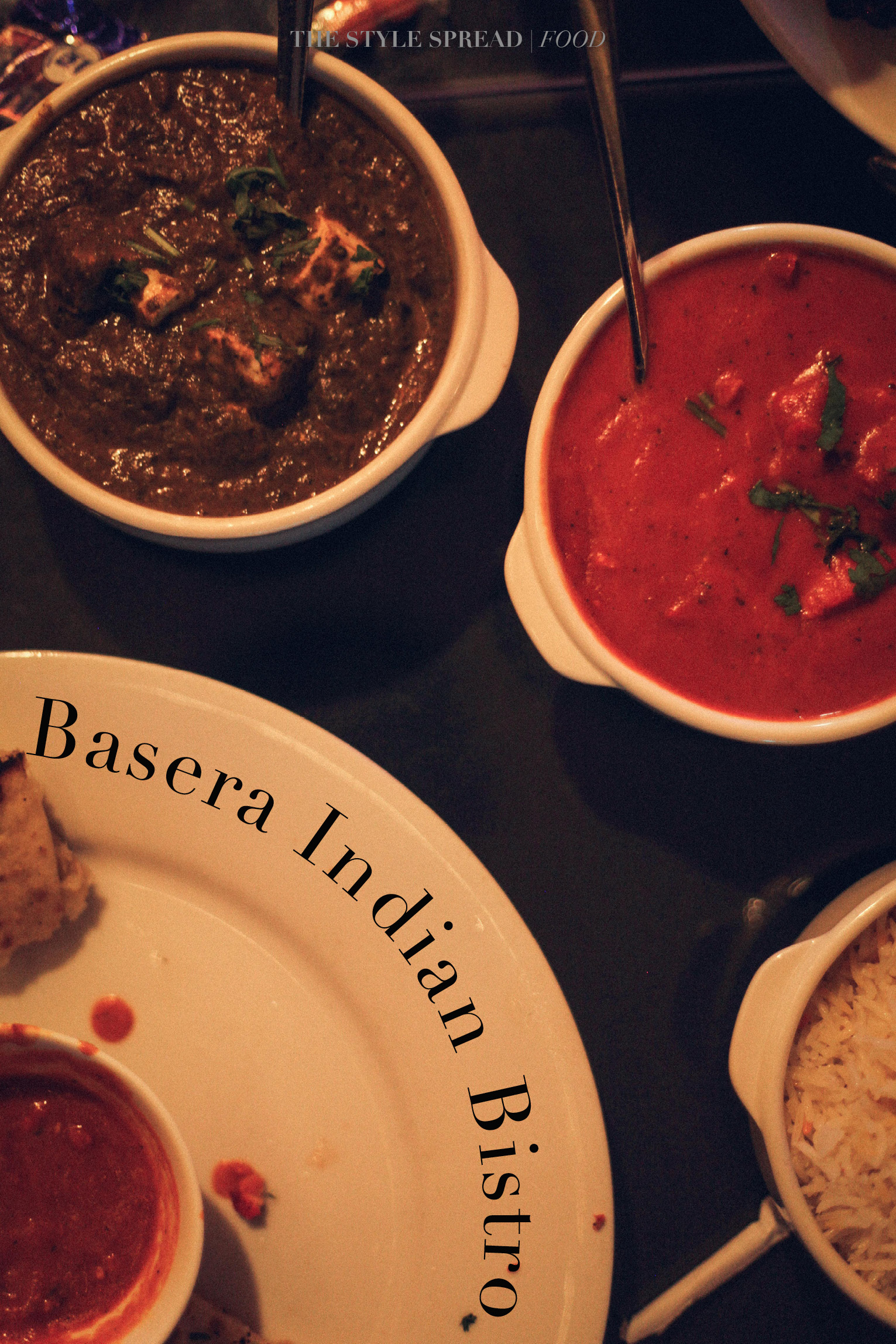 We are so excited to post this restaurant review for our international foodies out there. Not only because the food was very delicious but because the experience was really pleasant.
We arrived at Basera, located at 745 9th Avenue in Hell's Kitchen, for dinner time. It was an early arrival since most customers started arriving around 6:00 PM. However, there was still a lot of interaction from trick-or-treaters stopping by to collect candy.
Overall, Basera is a hip and modern restaurant offering delicious Indian cuisine. With an open bar and T.V., we would even say it's a great place to have a drink and a conversation.
Another great thing about Basera is that they rent their space for special events. So if you need a space, give them a call.
But the most outstanding in their restaurant was their food! We tried a variety of dishes including a traditional Indian yogurt-based drink called Mango Lassi; it was so good. On top of the food being great, the prices were not so bad either. A dish could cost from $12.75 to $30.00 with appetizers averaging around $6.00. But does price really matter when the food tastes great?
Below are more of the dishes they have to offer and our take on them.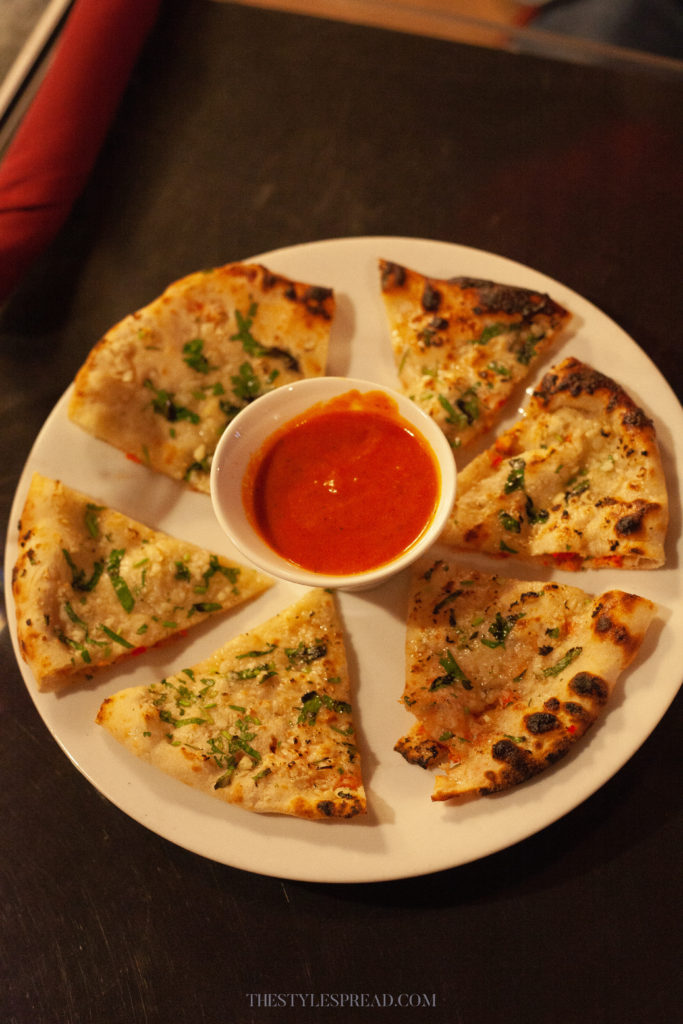 Garlic naan with tikka masala
This dish was definitely one of our favorites. The naan tasted so rich and fresh. The garlic and ingredients in the naan made our tastebuds crave for more. The sauce was mildly spicy but also slightly sweet. We would definitely order this again.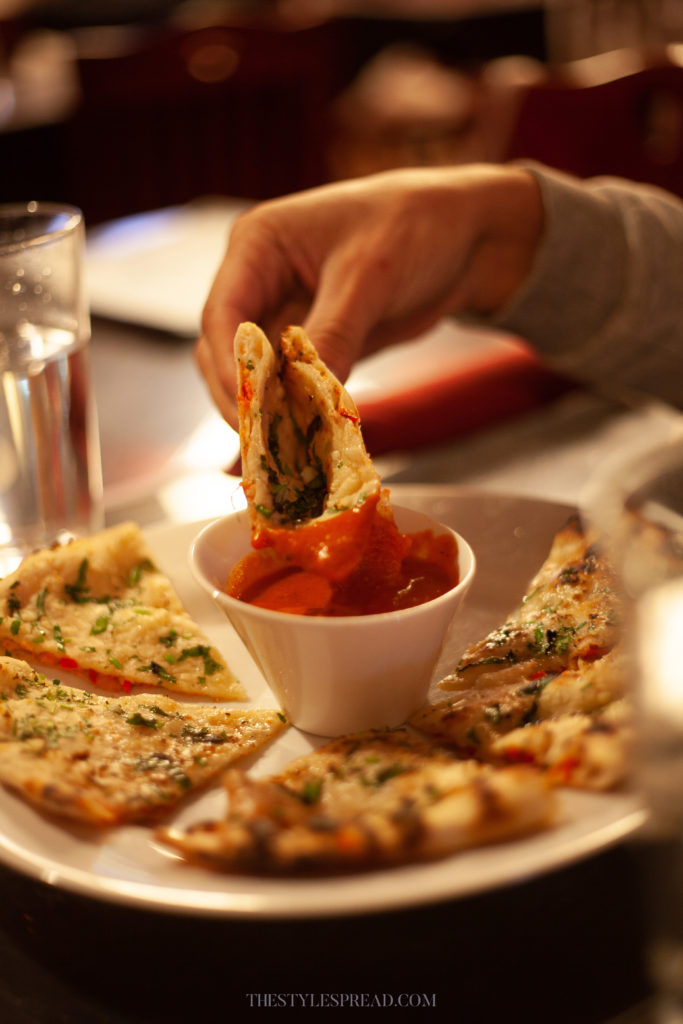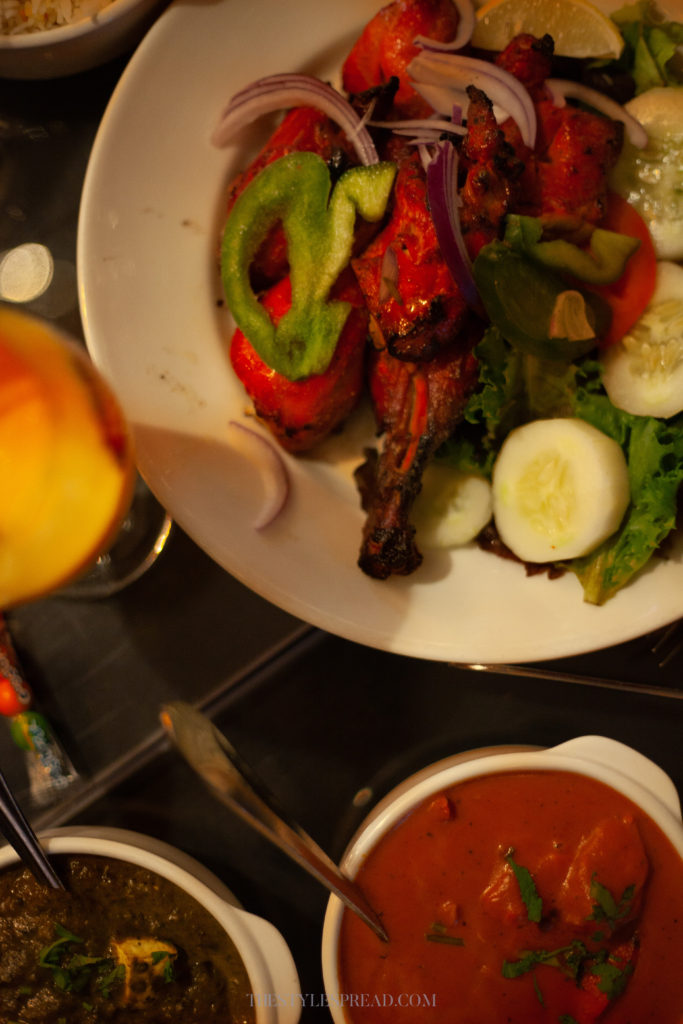 Tandoori Chicken
The Tandoori chicken at Basera reminded us of chicken coming off the grill on the 4th of July but we think the Tandoori had more flavor. The chicken is marinated with aromatic spices but there were no overwhelming tastes. It was served with a salad that consisted of green bell peppers, cucumbers, and onions.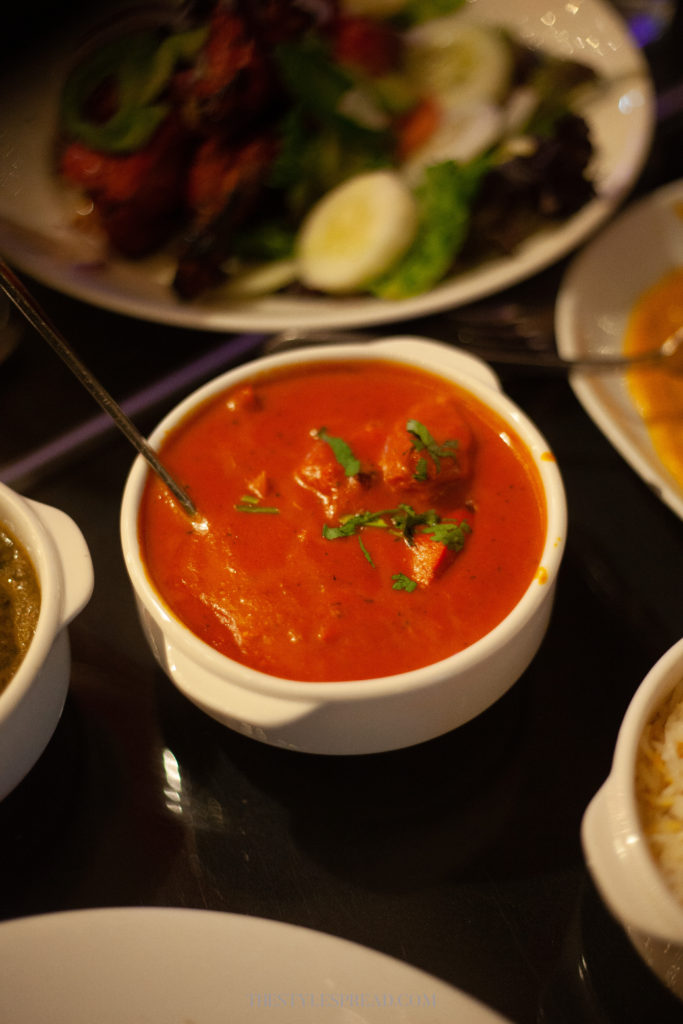 Butter chicken
Served with a side of rice, the butter chicken tasted amazing. The sauce was the perfect mixture of sweet and spicy. If our tastebuds were correct, there were hints of tomato and cilantro. The sauce wasn't too thick but it definitely wasn't watery. The best part of the dish were the hidden strips of chicken in the sauce.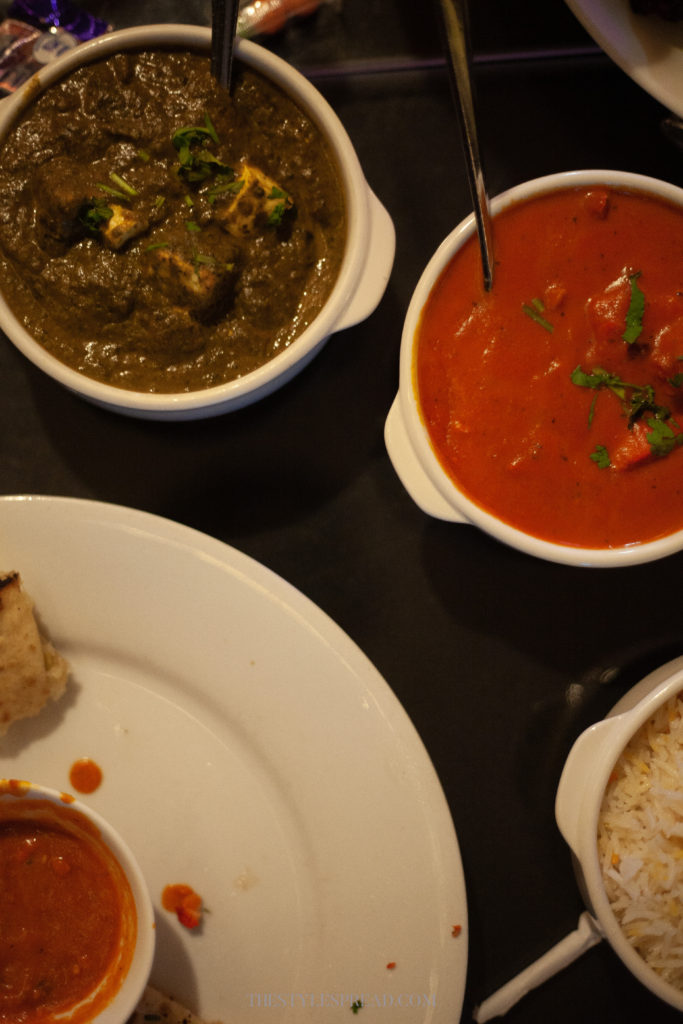 Saag (Spinach with cheese)
Now, this was the spiciest dish of all of the dishes we ordered. But if you're in the mood for a little spice in your life, this spinach and cheese saag will hit the spot. The spicy dish pairs well with a side of white rice. Yum!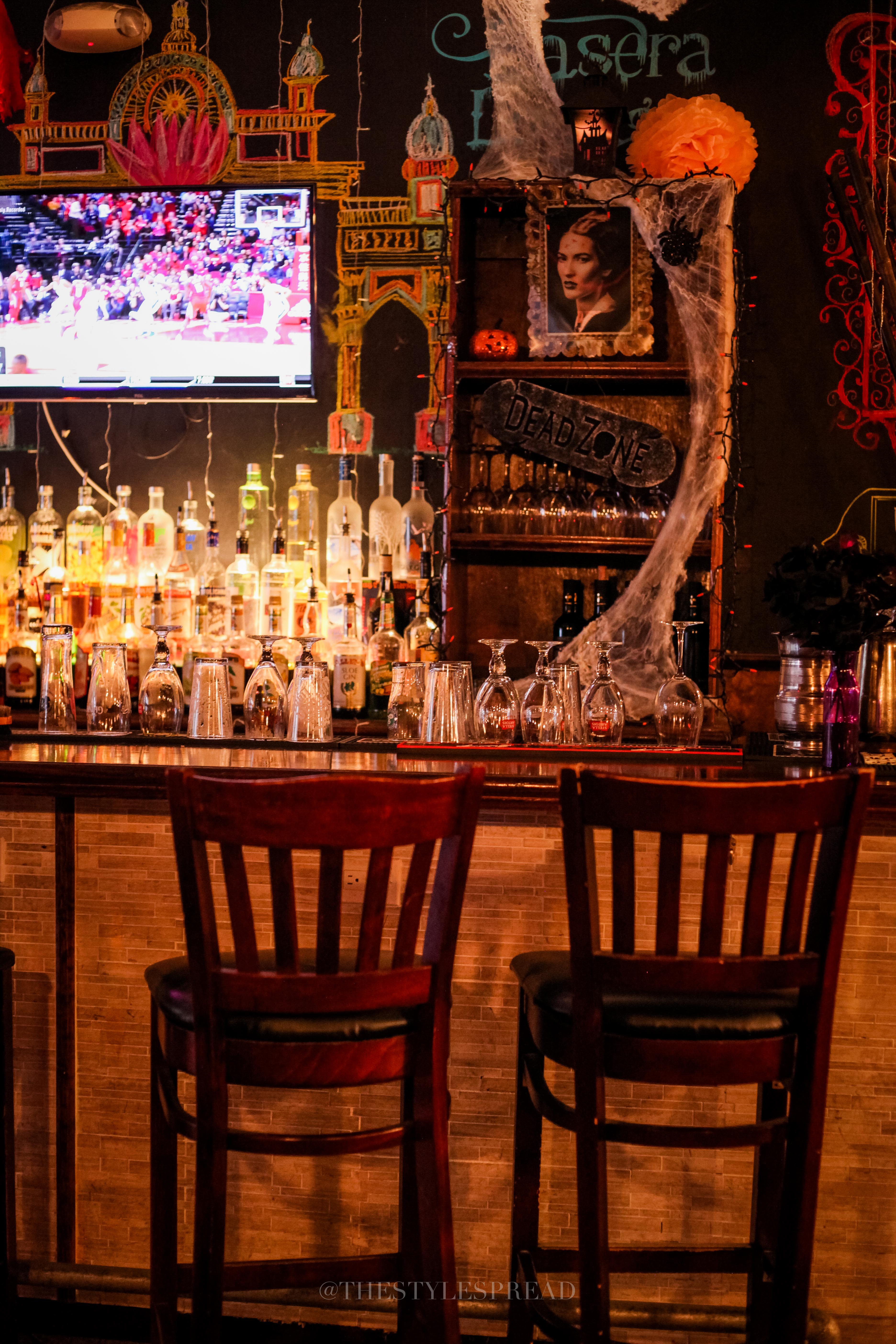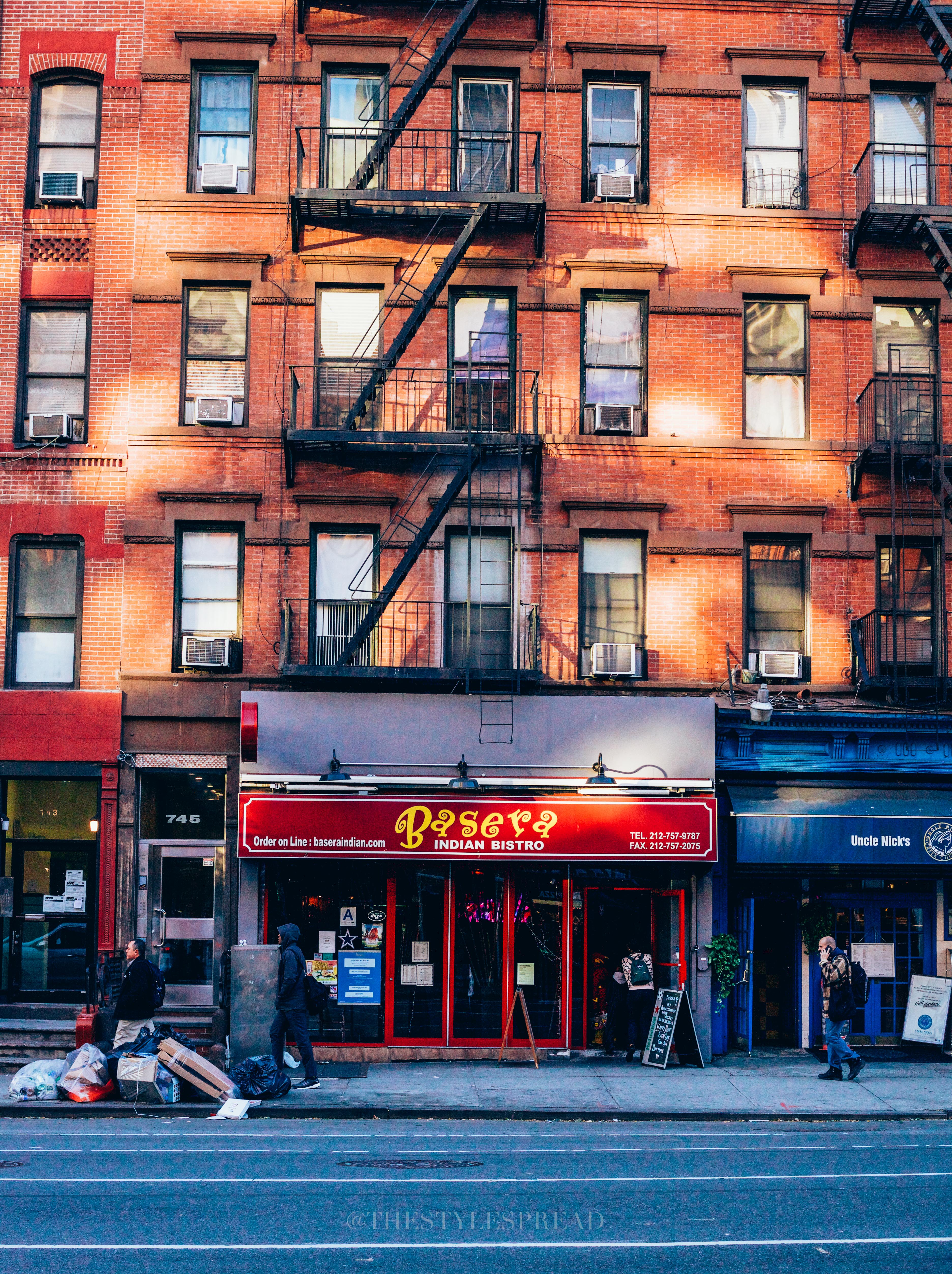 SaveSave
SaveSave
SaveSave
SaveSave