Jump to recipe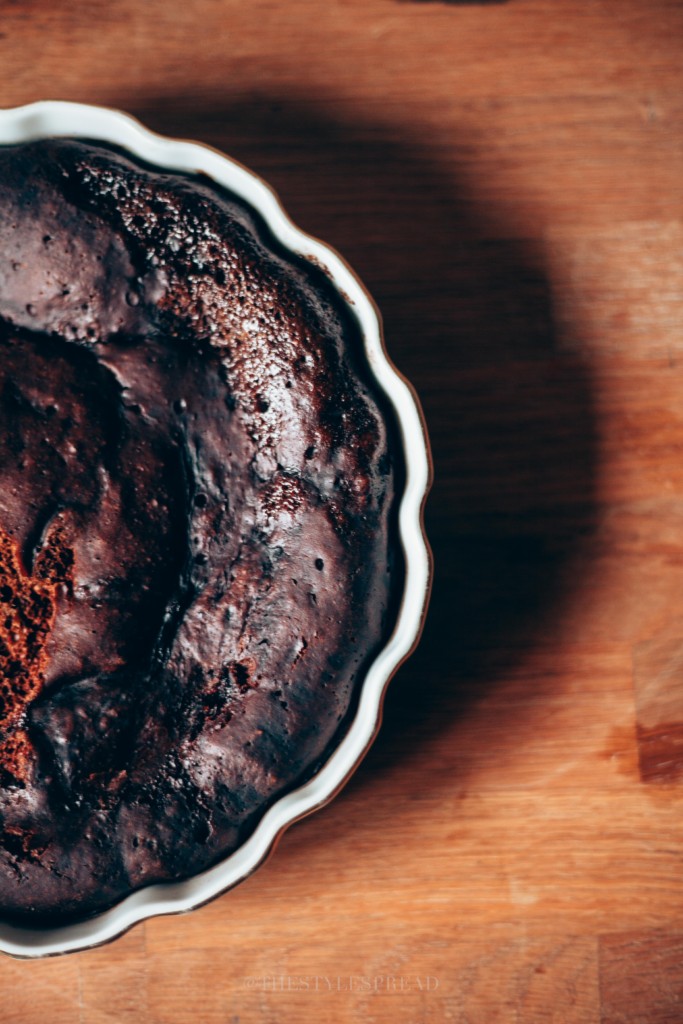 I would have preferred to make this chocolate fudge cake in the winter. To me, it's a comfort food and perfect for making cozy nights feel, well, cozy. But I couldn't resist trying this recipe to pair it with vanilla ice cream. Let me tell you, fudge and ice cream will always be a perfect combo.
And this is the best recipe if you don't want to be in the kitchen for hours but need a quick sweet treat. It won't take longer than an hour, I promise.
Ingredients
Cake:
1 cup of all-purpose flour
1/4 cup of unsweetened cocoa powder
1 tsp. of baking powder
1/2 cup of granulated sugar
1/4 tsp. of salt
3/4 cup of milk
1/4 cup of melted butter
1 tsp. of vanilla extract
Fudge:
1/2 cup of white granulated sugar
1/2 cup of brown sugar
3 tbsp. of unsweetened cocoa powder
1 cup of boiling water
Instructions
Whisk together flour, cocoa, baking powder, sugar, salt, milk, and vanilla extract. Add in the melted butter. Whisk away until the batter is smooth.
Pour batter into a 9-inch baking pan. Make sure it's spread evenly.
Pre-heat the oven to 350°F.
To make the fudge, mix the white and brown sugar along with the cocoa powder.
Sprinkle this mixture on top of the cake evenly, covering the cake.
Next, take boiling water and pour on top of the mixture. It may be tempting to do, but do not mix the water into the batter. Just let it sit on top.
Bake in oven for 35 minutes.
SaveSave
SaveSave