Jump to recipe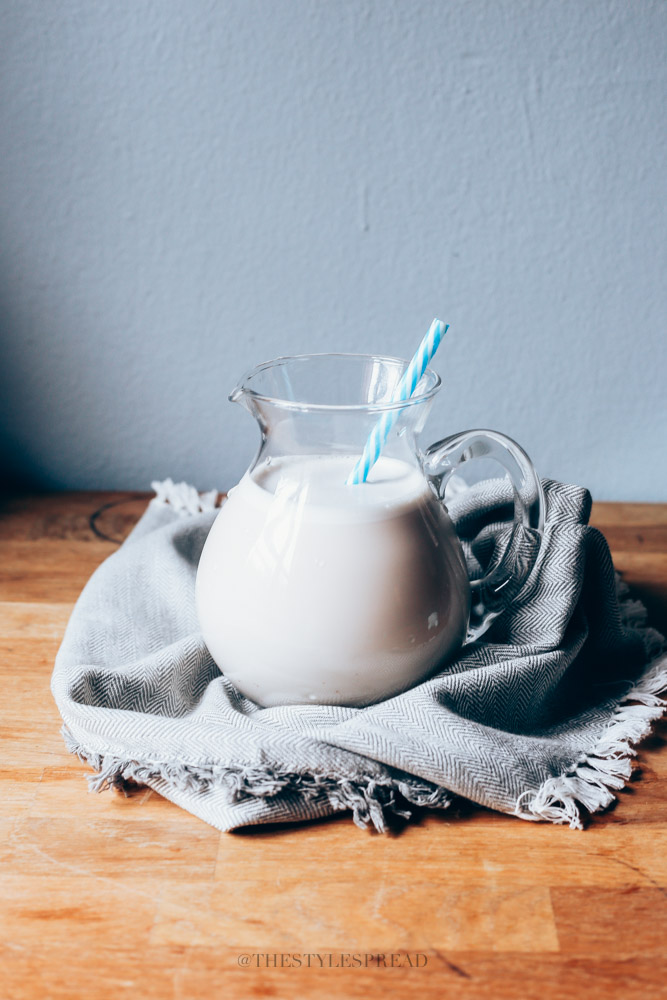 I never wanted to try making almond milk more than when I discovered this recipe. I think it was the orange blossom water that intrigued me. It's not a difficult recipe to follow and only requires two key ingredients: almonds and orange blossom water.
Being that orange blossoms are not as popular as oranges, it may be tough to find at your local supermarket. You can find orange blossom water online or at a supermarket that sells international foods. The orange blossom water I used originated from Morocco.
Orange Blossom Almond Milk
Ingredients
INGREDIENTS

10 oz. of unsalted almonds
1 tsp. of orange blossom water
3 cups of filtered water
Instructions
INSTRUCTIONS

Fill a bowl with filtered water and the almonds. Allow it to soak overnight
Take the blanched almonds and rinse them with clean water
Pour the almonds and water into a blender and blend until it turns into a white mixture
Strain out the milk from the mixture into a bowl.
After straining the milk out, you'll be left with the almond pulp. There's a lot of almond milk within that pulp so what you'll need is to use a cheese cloth to strain the milk out of the pulp.
Grab a handful of almond pulp and place in cheese cloth. Squeeze out almond milk until no more comes out. Repeat this for the rest of the pulp.
After all of the pulp has been strained, you can pour the milk from the bowl into a pitcher and mix in the orange blossom water. Add sugar for taste if you'd like.
Refrigerate and enjoy a glass of your orange blossom infused almond milk.