Jump to recipe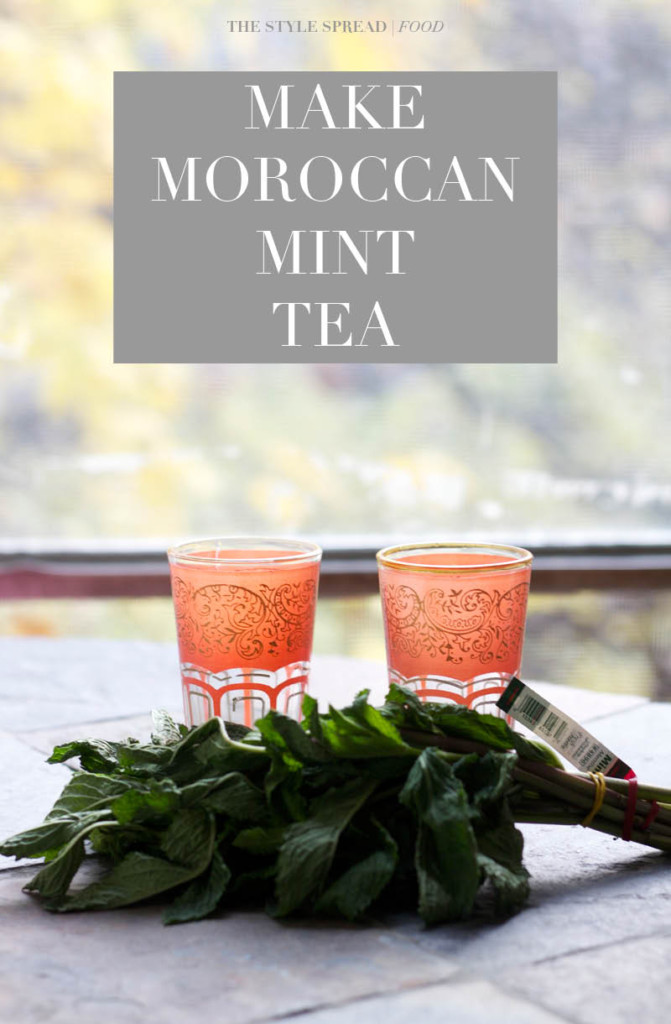 Before I visited Morocco, I became familiar with one of their popular traditions: tea time. Tea time can be anytime. But one of the best times to serve tea is when a guest arrives in your home. The main tea that is served is a perfect blend of gunpowder green tea and spearmint leaves or better known as Moroccan mint tea. It's a perfect tea to serve to guests since it's deliciously energizing.
Traditionally, Moroccans use a beautifully designed Moroccan teapot with colorful tea glasses. On top of this, they serve it on a silver platter, literally. If you don't have these beautiful items in your kitchen, don't fret. You can still use a regular teapot. It may not give that Moroccan aesthetic but you'll still enjoy the tea.
Pair the tea with a delicious treat. Maybe some cake, nuts, or even yummy Moroccan Ghriba Cookies. It's a match made in Moroccan heaven.
One thing that you may notice is that it takes time to make a teapot of mint tea. I even became discouraged once upon a time. It's quite a process but if you have the right tools and setting, you'll get the hang of it in no time. So, as my daughter says, let's get started.
Recipe:
How to Make Moroccan Mint Tea
Ingredients
5 cups of water
1 tablespoon of gun powder green tea
handful of spearmint leaves
2 or more tablespoons of sugar
Instructions
Add the gunpowder tea to the teapot
Boil 5 cups of water in a separate pot
Pour one cup of the boiling water into the teapot. Let it absorb for 30 seconds. Do not mix as you will mix unwanted parts in the tea. Place tea in a cup and set aside.
Add another cup of boiling water to the teapot. Let it rest for 30 seconds. Then you can mix it. This is cleaning the tea. Pour it out into a separate cup and then discard it. The color should be darker than the first cup of tea you poured.
Now, prepare your spearmint by washing it. You can set the spearmint in a bowl of water, mix a little, and then drain the water out.
Boil water and fill up the teapot a little more than halfway, about two thirds. Also, pour the tea you saved earlier back into the teapot.
Place teapot over medium heat.
Once you see the water in the teapot starts to boil, you can immerse your mint leaves in the teapot. Add the sugar as well.
When the tea starts boiling, you can turn off the fire.
Now, you will have to mix the tea. Moroccans usually mix it by pouring tea into a cup and then pouring back into the teapot. This is done 4-5 times.
To create the famous froth on the brim of the glass, pour the tea from a high stance. This may or may not be possible with a teapot that's not shaped like the Moroccan teapot. This all depends on the shape of the spout.
Garnish the tea with mint leaves and serve in beautiful glasses.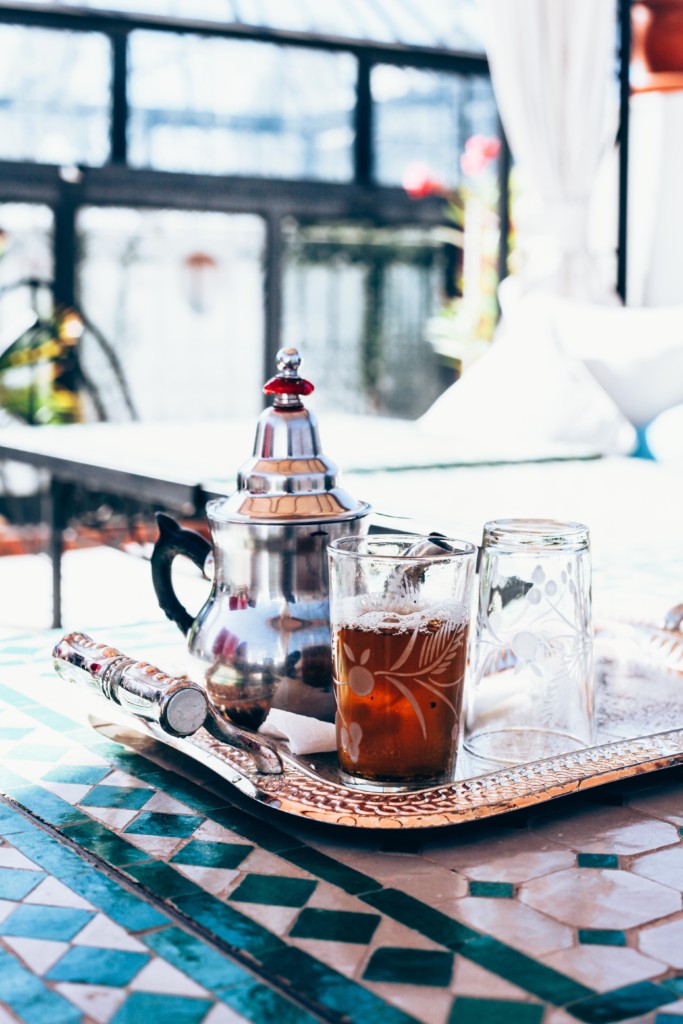 SaveSave
SaveSave