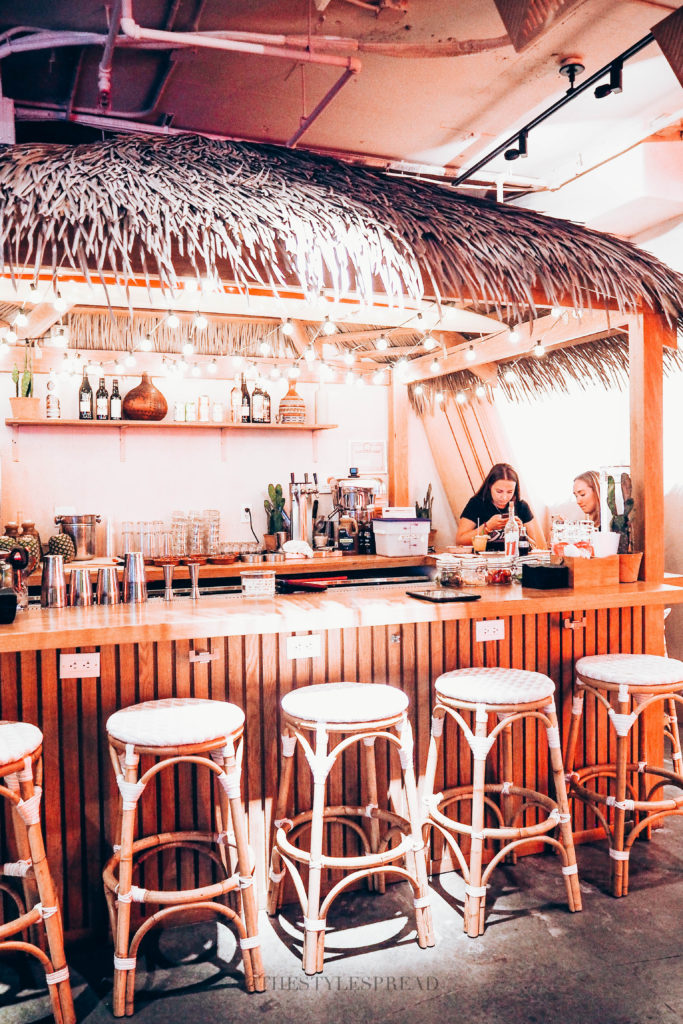 Spent a great afternoon seeing one of my good friends from college. She picked out a great tropical spot in the middle of NYC, Taco Dumbo. We were looking for a quick lunch and some good WiFi.
She had a beer and I had a glass of cold rosé along with the tacos. We talked about life: the good, the bad, and the ugly.
After we finished lounging, we set out on a mission to find a cafe for some coffee. We ended up at Maman. I really wanted to go to Urban Backyard but there's never anywhere to sit, even on weekdays. So I gave up on that place. Maybe one day I'll be able to sit and sip my coffee there.