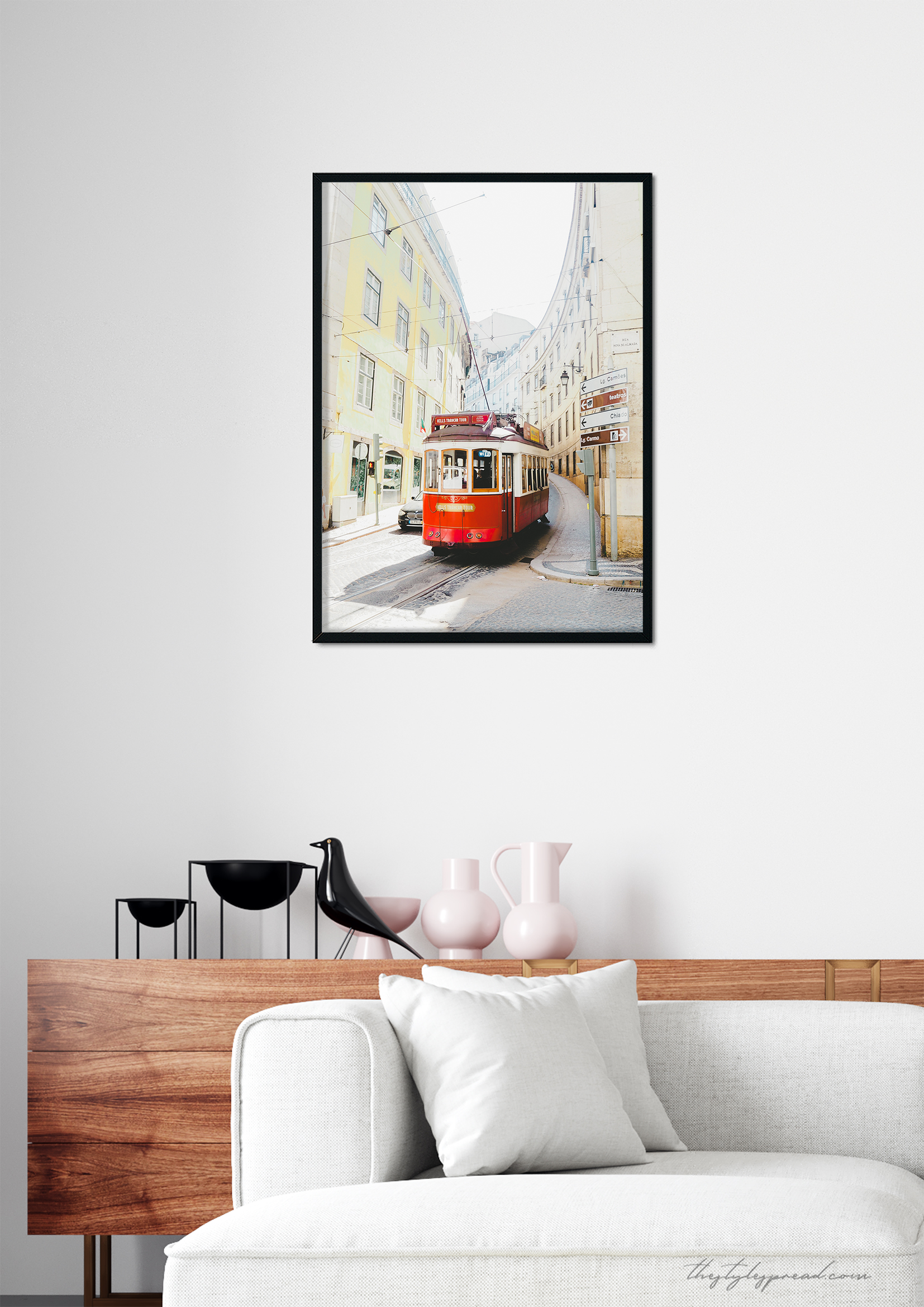 What do you guys think of my photo print from Lisboa? I absolutely love this photo of the red tram. I know that Lisbon is the land of yellow trams but this red one stood out more than the rest. The angle and colors of the street that also made the capture unique.
I remember taking so many pictures of trams and finally settling on selling this one for my Etsy shop. It wasn't an easy decision. I'll look again at the yellow tram photos and see if any appeal to me now. Sometimes we need to step back from things to see the beauty in them, right?
In other news, I will be having more prints available in the shop pretty soon. I really need to make some lovely Morocco prints. After all, it's my favorite country. I think I'll post some from Marrakech and some from Porto. I'm really looking forward to seeing how they turn out.