Jump to recipe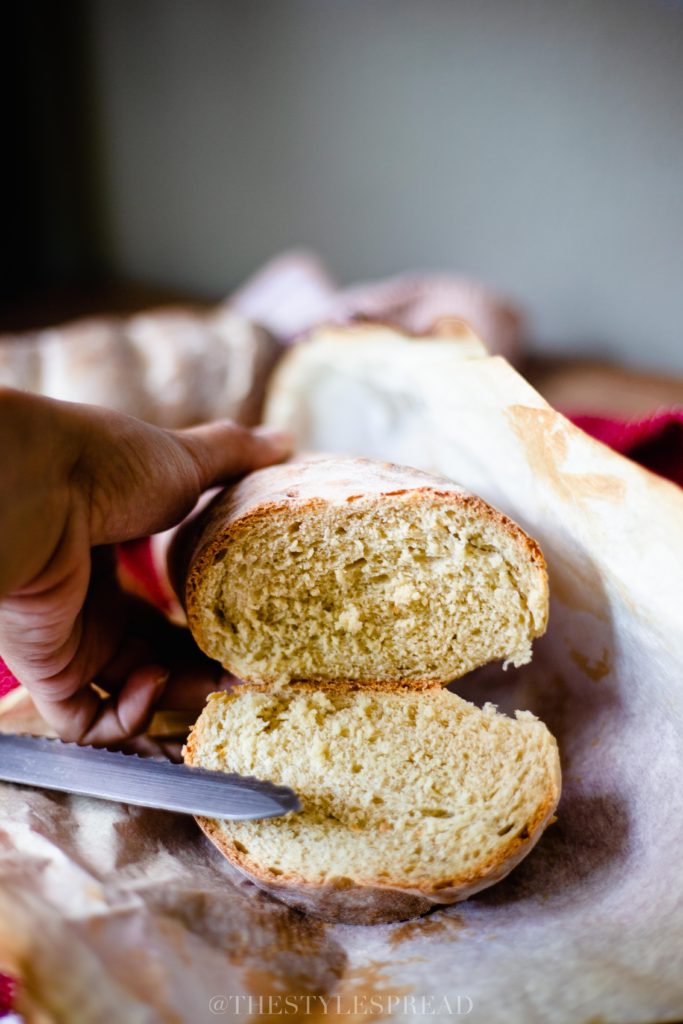 This was my second time making bread loaves and I have to say that it was the best time so far. The two loaves came out so well that I couldn't help but cut into them while they were still warm. Made some coffee and that was my dinner. I'm not even kidding.
It was a lengthy process but so worth it.
If you need help with learning how to knead bread, head to my youtube channel and check it out.
Ingredients
INGREDIENTS

5 cups of flour
1 tbsp sugar
2 1/4 tsp of yeast
2 1/2 tsp of salt
1 2/3 cups of water
cornmeal
Instructions
INSTRUCTIONS

Pour flour, yeast, sugar, salt, and water into a bowl
Mix until it becomes hard to mix
Take out dough and place on a floured surface and knead the dough. You'll know the bread is fully kneaded when it no longer sticks on your hands
Lightly grease a bowl with vegetable oil and place your dough. Cover with an airtight cover. Wait until the dough doubles in size. It should take 1 to 2 hours but you'll notice when it's doubled.
Take out dough and shape into two ovals
Fold each oval three times
Now, roll the ovals until they look round
Place them on a pan that's been sprinkled with cornmeal
Cover them and wait 45 minutes for them to rise
Once they have risen, they're ready to be placed in the oven. But first, sift loaves with flour and make three slashes on each loaf
Preheat the oven to 450 degrees
Place loaves in and wait 20-25 minutes or until the loaves are golden brown
Take loaves out and let them cool off