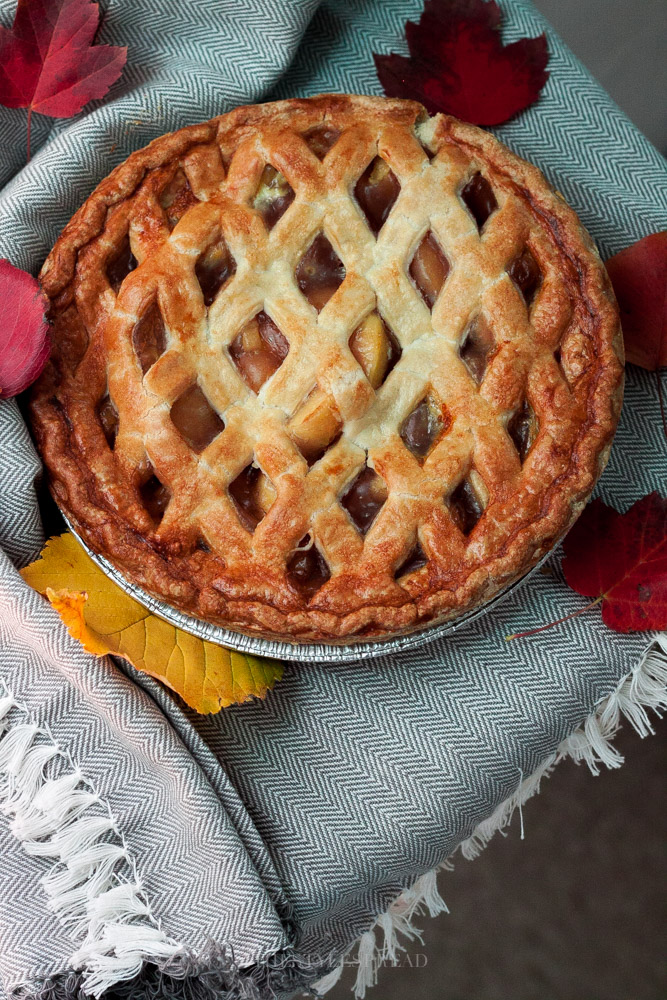 It's funny because I made an apple pie before Thanksgiving but I still have no plans for the official day of Thanksgiving. We'll probably stay home and cook up a last minute feast. At least, I have that to be thankful for. I am grateful for the family that I have and the perfect little girl I was blessed with; I couldn't ask for more. I'm sure you mothers out there could agree. What are you thankful for? Share in the comments below; I would love to know.
Humble Apple Pie
Ingredients
Apple Filling:
6 cups of pink lady apple slices peeled and cut into thin slices
1/2 cup of white sugar
1/2 cup dark brown sugar
1 tsp cinnamon
1/2 cup of flour
2 tbsp butter
Pie Crust:
2 cups of flour
1 tsp salt
3/4 cup shortening
Ice water
Instructions
Mix the 2 cups of flour and salt in a bow
Cut the shortening until it has a wet sand texture
Pour 1 tbsp on ice water on top of mixture (repeat until dough is moistened)
Knead dough until it forms a ball
Next, cut dough in half and make the two parts into flat circles. Wrap the dough in saran wrap (leave in fridge for 1-2 hours)
Preheat oven to 375ºF and take out 1 of the dough parts from the fridge. Lay dough on a floured cutting board. Make sure your rolling pin has flour all over. Roll out your dough to make it big enough to fit a 9-inch plate. Transfer the rolled out dough onto your pie dish. Place in fridge for 20 minutes.
For the filling, mix the thin apple slices with both sugars. Mix until the sugars coat the apples. Then add the flour and cinnamon.
Add the apple mixture onto the pie dish that we covered with dough
Lay the apple slices flat on the dough covered dish. Place butter on top of apple slices
Repeat the dough process with the second circle we placed in the fridge.This time roll out dough to a 12-inch circle.
Cut dough into 1-inch strips. Next, take the pie out from the fridge. Lay strips and create a lattice pattern across dish.
Bake for 40 minutes or until pie crust is golden. Serve and enjoy.