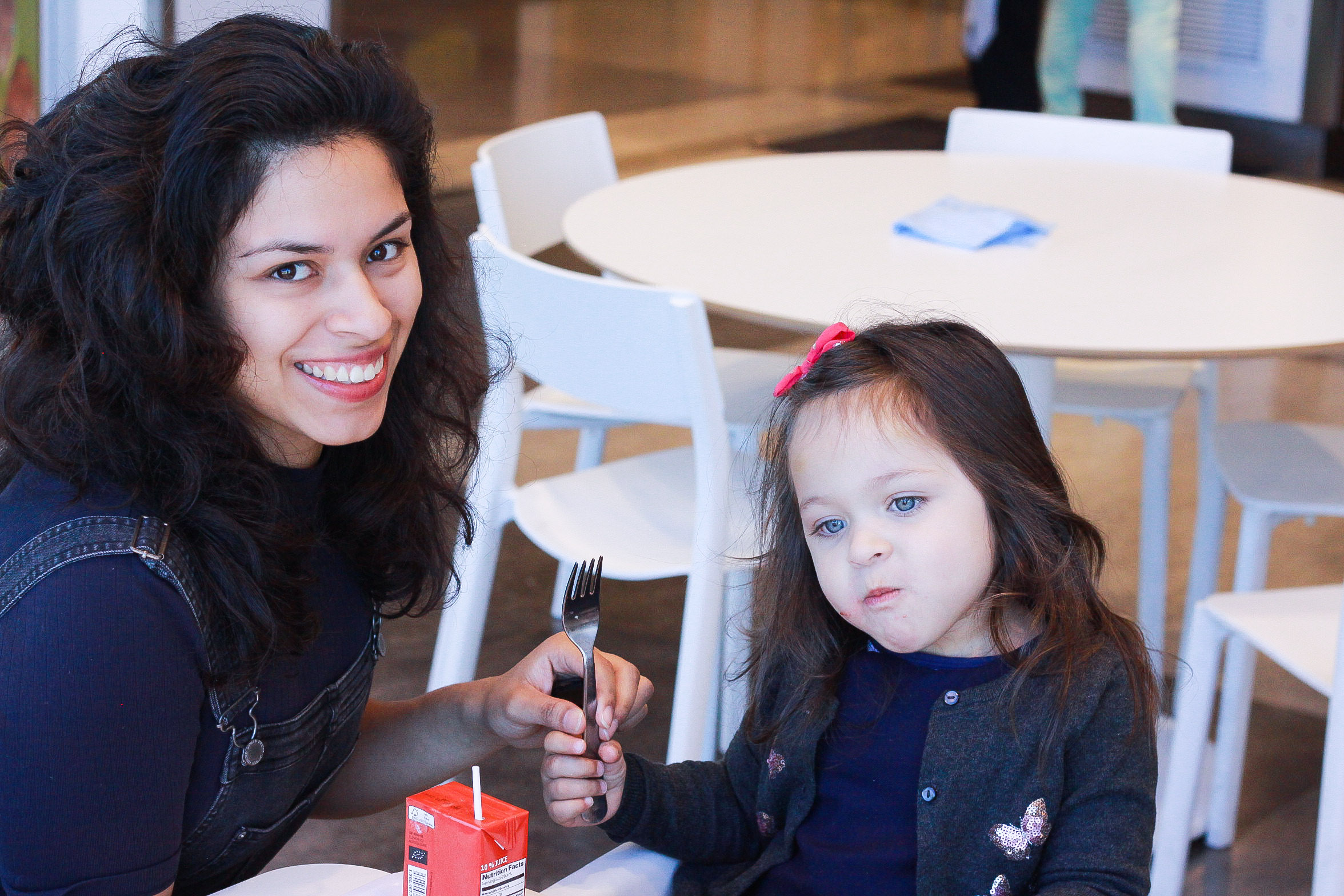 We had so much fun this past weekend when we went to a family event at Ikea. The day began really early, at 6:30 to be precise. We had to wake up early to get there in time for Ikea's Swedish American Breakfast. I never had it so I was excited to try it for the first time. They served eggs, sausage, potatoes, and crepe with cranberry jam. I was so happy they had crepe; I loved crepe ever since I first tried it on Bastille Day. I wasn't so fond of the bitter cranberry jam though.
After the yummy breakfast, we navigated the children's section. As you can see, from the pictures below, Maggie had a blast. We almost lost her a couple of times; that's how fast she is. We decided to invest in the Stuva armoire in pink for Maggie's wardrobe. I didn't include pictures here but I will in a future post.
At 11:00 AM, Ikea had story time for kids. This was the first thing that made want to come to the event. However, Magdalene wasn't so amused by the story or the environment. There were so many kids, that she became distracted rather than focused. We called her to come to us even before reading time ended. But I enjoyed attempting to engage Maggie.
The event drew me in since I'm such a fan of the scandinavian home store. I think I'm just drawn to the Scandinavian lifestyle in general. One day, I would like to move to Sweden; it's a much happier place to live in, especially with children. I can go on and on about it. I must visit Sweden and then decide. But for now, I can just start with Ikea.