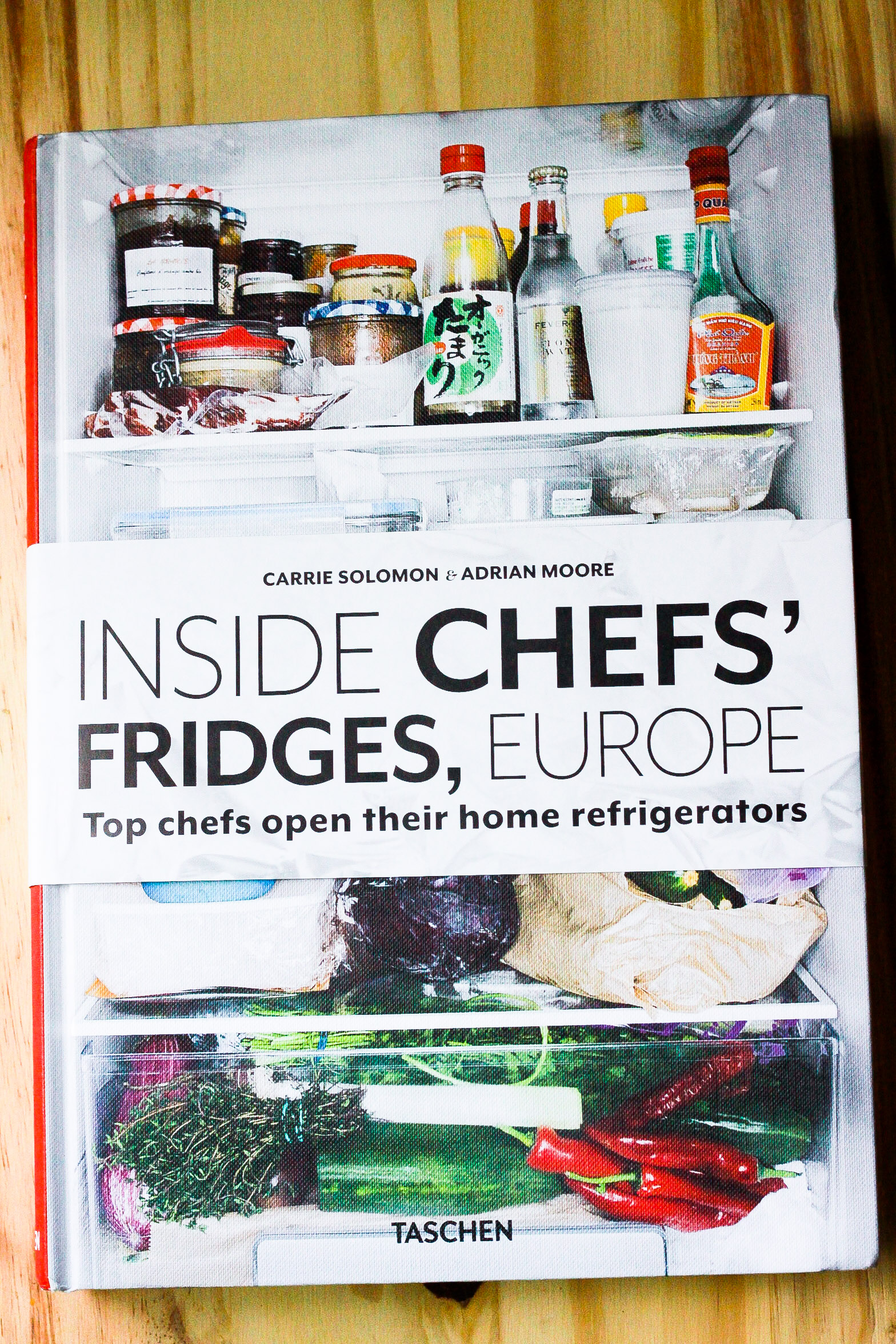 I was so excited when I received this book! It was like a Christmas gift to myself. I've been wanting to read this book since last year. I remember finding out about it through an Instagram account. I don't remember the Instagram account but just by looking at one of the pages inside, I was immediately intrigued. Oh and also the book was published by Taschen, which meant amazing photographs and glossy pages.
I don't know if other people like checking other fridges out but I do. I really wanted to see European chefs' fridges in particular. To my surprise, there were a lot of similarities with what's in our fridge. And not so much to my surprise, there were a lot of not-so ordinary items such as squid ink.
The book has an introduction by the authors and photographers, Carrie Solomon and Adrian Moore. This was one of the best introductions I have ever read. Maybe because they went into detail on their refrigerator snooping journey.
The book also includes a brief history on the refrigerator and some facts on it. And if this isn't enough for you foodies out there, there are also recipes to compensate for what you're looking for.
This would make a great gift to anyone who is into gastronomy. Check out some of the fridges and recipes below. Maybe you'll purchase it for a loved one.