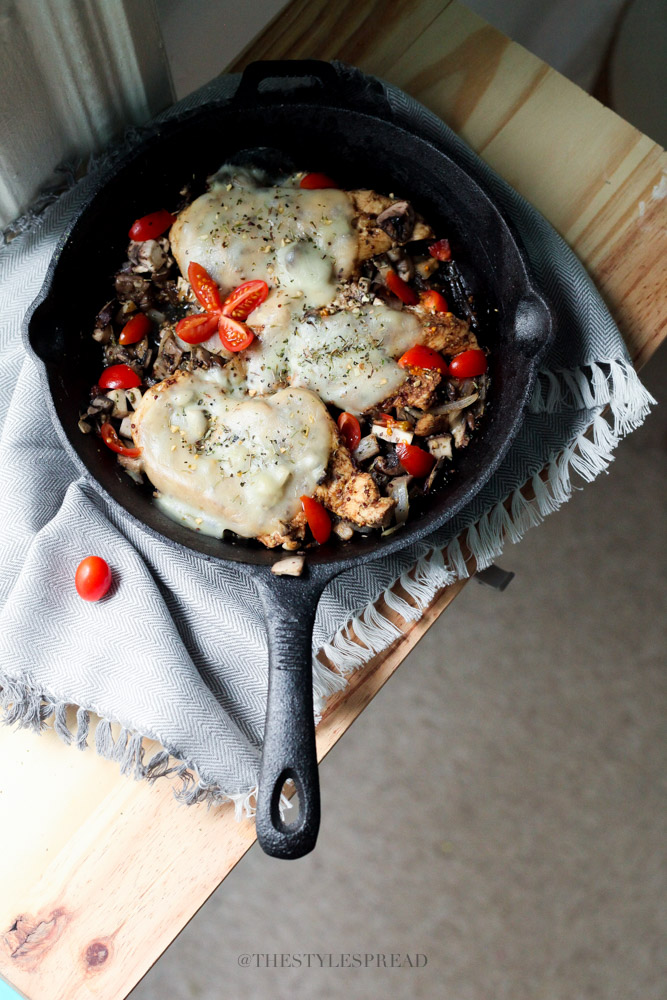 To make it a complete meal, I added brown rice. And let me tell you, if you mix the brown rice with the sauce you get to another level of delicious. Below are the ingredients and directions that I used.
Ingredients:
Medium to thinly sliced boneless chicken breasts
2 1/2 tbsp Balsamic vinegar
2 tbsp Olive oil
2 tsp Dijon mustard
1 tsp Herbes de Provence
3 large garlic cloves chopped
1 shallot chopped
Grape tomatoes
Provolone cheese
2 cups Cremini mushrooms (also known as Baby Bella) chopped
1/3 cup of chicken broth
Instructions:
In a medium skillet, heat up olive oil over medium heat.
Mix the dijon mustard, balsamic vinegar, and garlic in a bow. Smother the sliced chicken breasts in the mixture.
Place chicken into skillet and leave to cook until each side turns a light brown. Remember to turn occasional. Cooking the chicken will take about 5-7 minutes on each side, depending on the thickness of the chicken breast. When chicken breast is cooked, transfer it to a plate and cover it to maintain warm.
In the same skillet, without rinsing, pour the chicken stock and stir it until the brown bits of the first sauce mix. Add chopped shallot and mushrooms. Stir until mushrooms become soft and moist. Add another 1/3 cup of chicken stock to maintain moisture. Add herbes de provence. Stir and cook for 2 minutes.
Add cooked chicken breasts to the skillet again. Pour new mixture on top of chicken breasts and layer a thin slice of provolone cheese so it can melt. Add chopped grape tomatoes for and cover skillet to maintain warmth. When provolone cheese fully melts, serve and enjoy!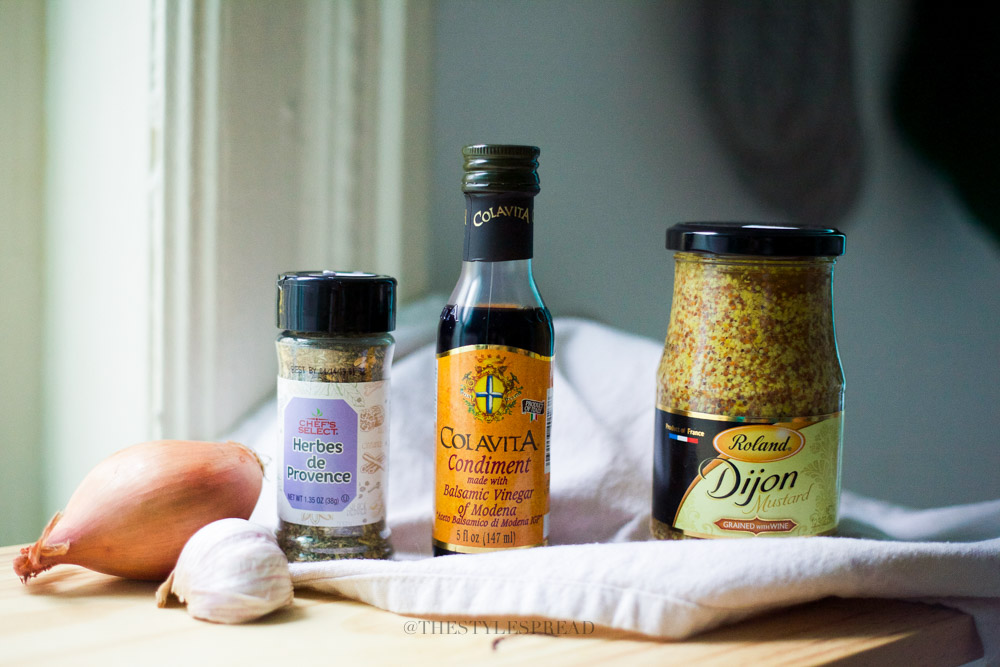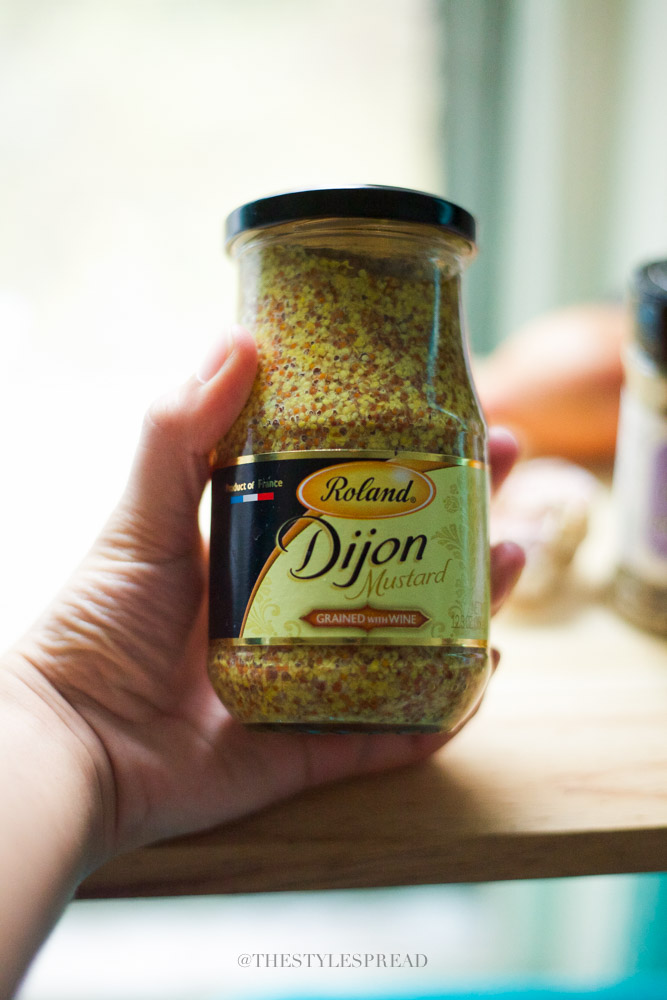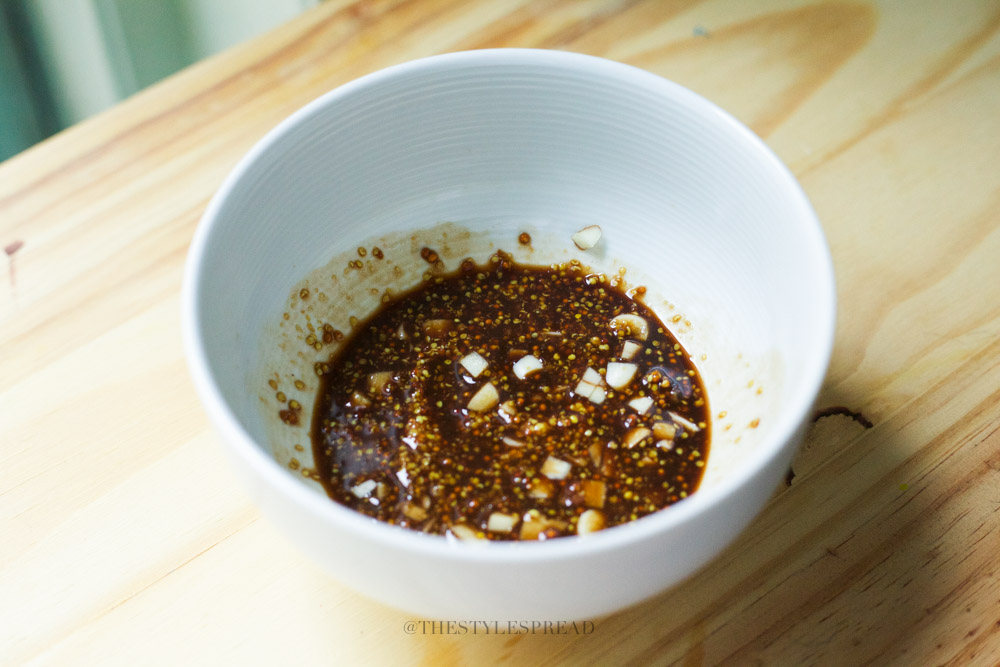 SaveSaveSaveSave