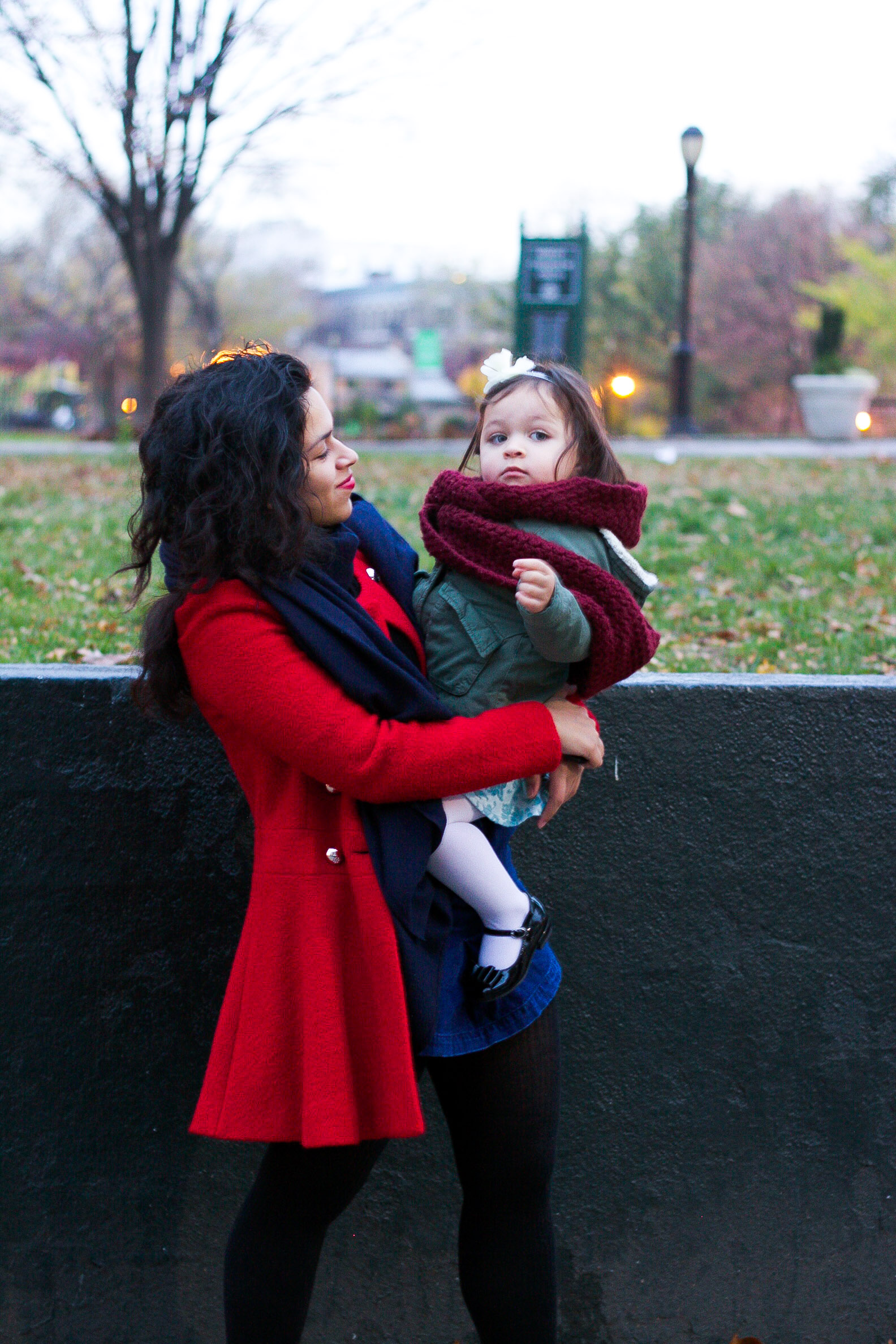 Thanksgiving this year was a success! We went to my sister's house to celebrate family and to give thanks. The food was made completely by my sister so kudos to her! Even though it's not shown here, I promise it was a delicious feast. We brought some sparkling apple cider, coconut pie, and beer. We also bought this great drink called Ciderboys. It's apple cider with 5% alcohol; very tasty but very light.
Maggie wore a baby blue jacquard dress that we bought from Target; it was perfect for Thanksgiving. Her tights and shoes were from The Children's Place while her headband is from Capelli New York. I wore a red coat I bought, from a Korean marketplace, like three years ago; I'm lucky it even fit me. This reminds me I must buy new clothes. Hmm. Cyber Monday here I come.
The best part was seeing my nieces and mother. If you follow me on Instagram, you can see that it was a very happy time for all of us. I am thankful for the life I have and the one I have presented to Maggie.