Jump to recipe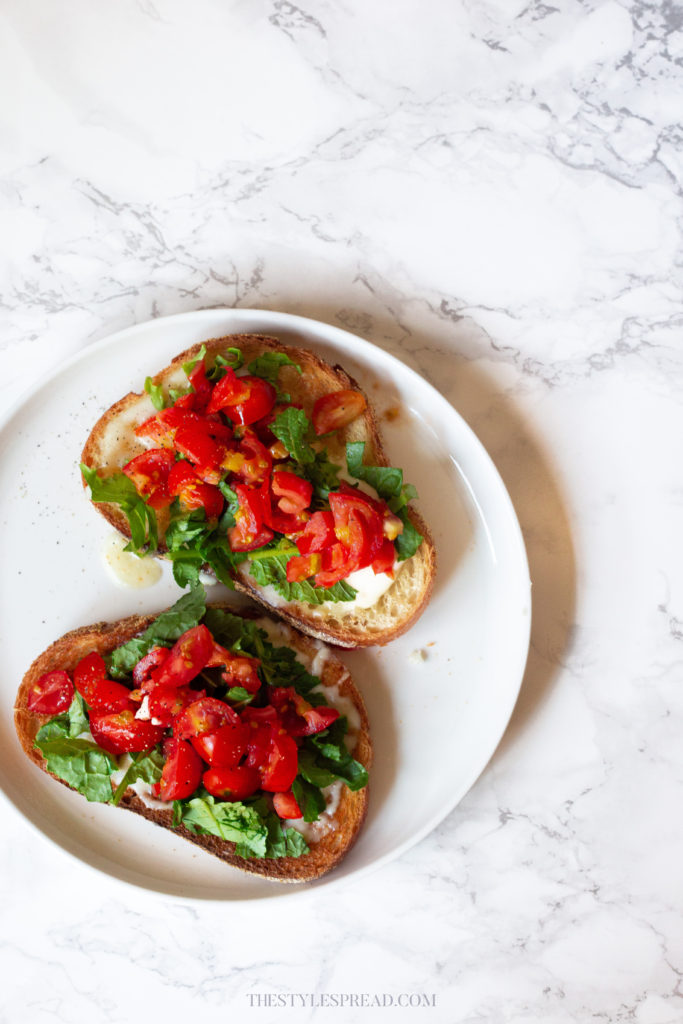 Just found the closest supermarket to me that sells the best homemade bread for bruschetta. It's a couple of blocks farther than my nearest supermarket but it's worth the walk.
I've been looking to buy some good homemade bread for the longest. Too bad I don't live in Paris where a well-made baguette is within easy reach. I can make it but it takes two to three hours so I'll pass on my own homemade bread.
Anyways, I also bought a mozzarella ball and some cherry tomatoes. Threw it together with the toasted bread and some chopped kale leaves and I must say it was so delicious.
Bruschetta is typically prepared with marinated tomatoes with basil and garlic sans the mozzarella. And the bread is grilled. Whether you prepare it with or without the cheese, it's still a tasty lunch especially during the summer.
I paired it with strawberries and some port wine. You can also pair it with some homemade lemonade. Ugh, I've just been loving homemade food lately.
Ingredients
Sliced bread
Plum or cherry tomatoes
Mozzarella cheese ball
salt
pepper
olive oil
basil or any other green (I chose kale)
Instructions
Toast or grill your sliced bread
Thinly slice your mozzarella ball and spread across your warm toasted bread. The cheese should start melting. If it doesn't, you can grill the bread until the cheese melts
Slice your tomatoes and spread them on the mozzarella
Chop up your basil or other green and sprinkle on top of your bread
Season with salt, pepper and olive oil