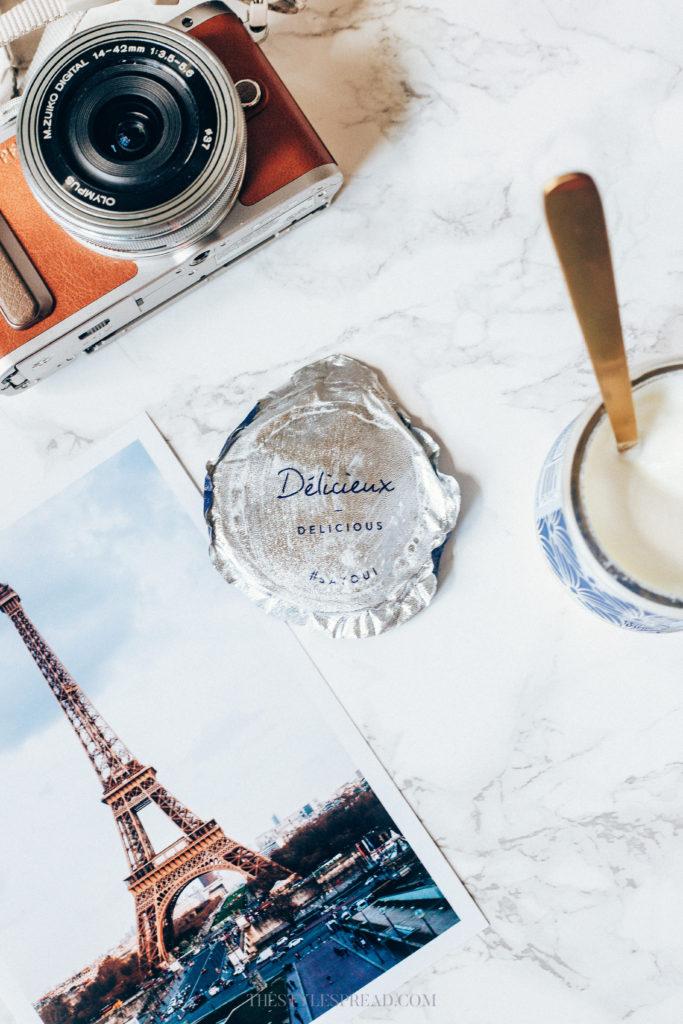 This isn't even an ad. I swear! It's just me playing with my flat lay skills and showing my love for Oui yogurt.
I love the yogurt because it comes in little glass jars just like yogurts and mousse in France. It's the closest thing I have to a French supermarket. And they're really yummy. Another plus is that you can save the jars for later which I always do.
Aside from the yogurt, we have my beautiful Olympus camera in the color brown. It has been discontinued and Olympus has recently announced that they will no longer be in the camera business. Insert crying face here. It's so sad cause I loved their cameras.
Underneath the camera and yogurt is a photo print of the Eiffel Tower. It was taken by moi during my first time in Paris. If you want to purchase a print, head to my Etsy shop.