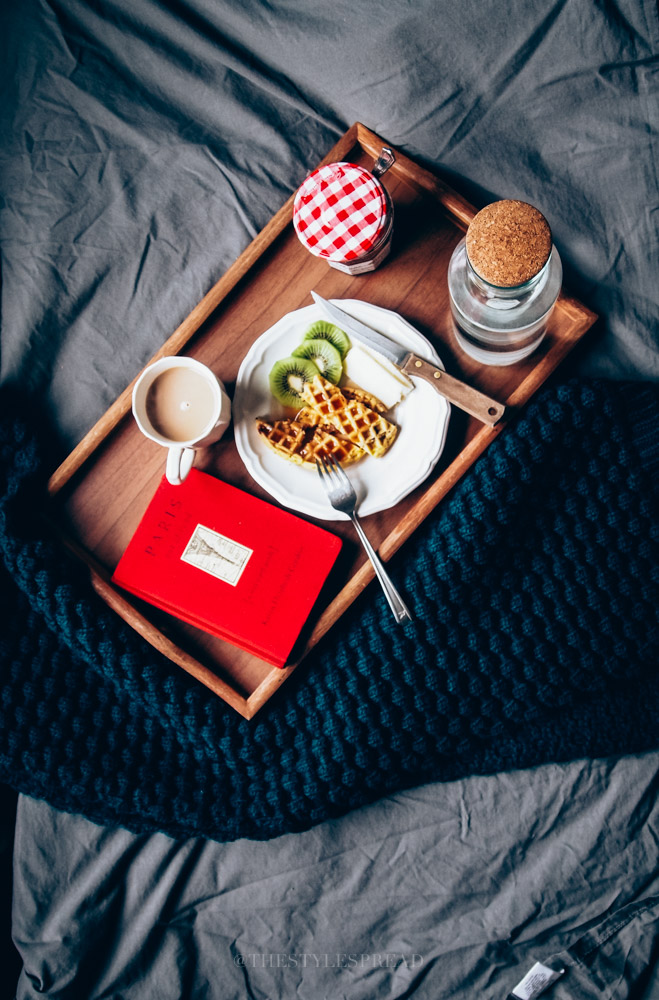 There's something about eating breakfast in bed that sounds luxurious and chic. Especially if you have a tray! I love serving trays; they make everything look well put together.
Some ideas for serving in a breakfast tray would be adding a pitcher of water or fruit juice, a cup of coffee, your usual breakfast dish, a side dish of fruit and a good book.
In my picture above, the breakfast dish was waffles, maple syrup, kiwi, and a little bit of goat cheese. I also added a cup of coffee, Bonne Maman strawberry spread, and water. The book I chose was Paris Out of Hand: A Wayward Guide by Karen Elizabeth Gordon. I love this book more for the illustrations by Nick Bantock.
Do you add books to your breakfast in bed? What else do you add to it? Show me in the comments below.
SaveSave
SaveSave