Jump to recipe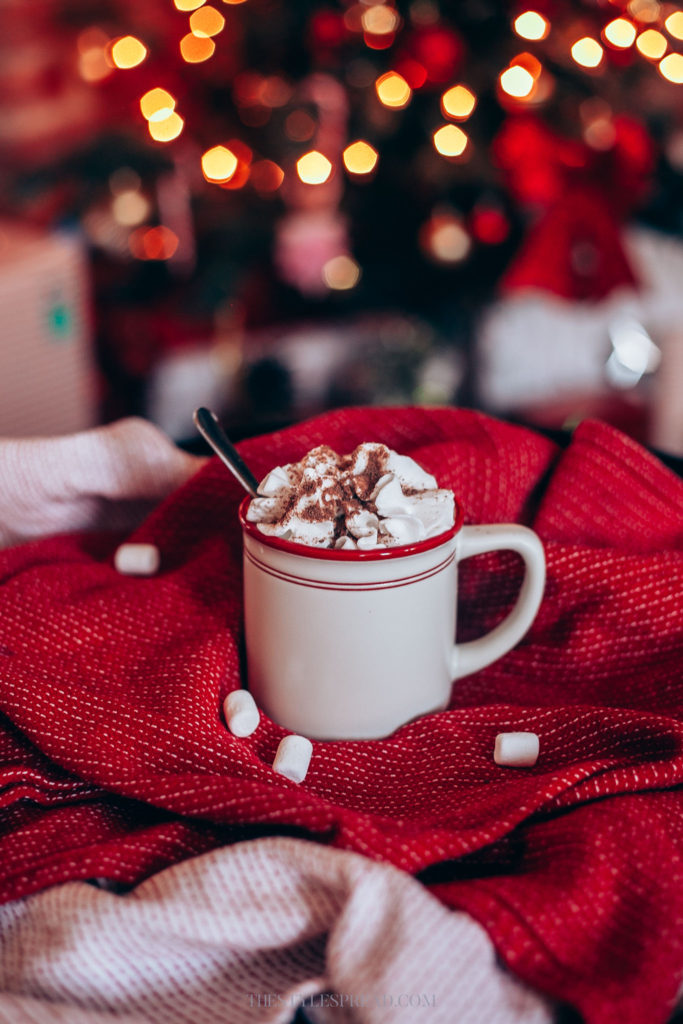 I have never looked forward to the Christmas season more than this year. It must be due to the unfortunate year we've had. Preparing for Christmas is kind of an escape from the doom and gloom. Of course, some people have chosen not to celebrate and with good reason.
Decorating my own Christmas tree has been quite the fun time I needed this year. I've had Christmas trees in the past but never had the opportunity to decorate how I desired. This year, it was all me. And I think I did a hell of a job being that my Christmas tree had a lot of bald spots.
In addition to the Christmas tree and gift purchases, I made my own hot chocolate. I never took making hot chocolate serious until now. It's really fun when you put thought to it. I must say I'm so proud to have made it.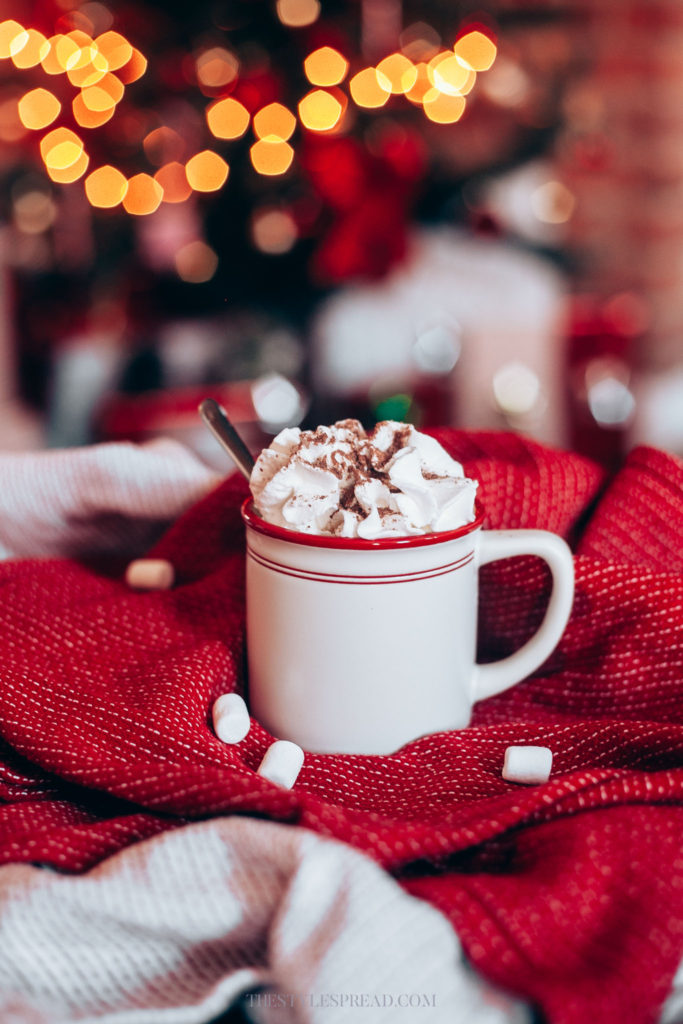 Christmas Hot Chocolate Recipe
Ingredients
INGREDIENTS

Mini marshmallows
Whipped cream
Cinnamon sticks
Whole milk (or your choice of milk)
Hot chocolate powder
Instructions
INSTRUCTIONS

Heat up the milk in a small saucepan on low fire. Do not overheat the milk. I prefer to use whole milk since it makes the chocolate thicker but you can your own choice of milk. I've made hot chocolate with almond milk before. So, no hard feelings if you choose a lactose free alternative.
Mix the milk with one teaspoon of hot chocolate powder. My favorite chocolate is by Sillycow Farms. Froth the milk with a frother. It'll make the mixture frothy and thick.
Add one cinnamon stick or a little cinnamon powder for spice. This step is optional. Stir a bit.
Pour mixture into your cup of choice.
Add three mini marshmallows. You can mix it in now to make the mixture sweet or leave this step for after the whipped cream.
Now, time for the whipped cream. The reason I advised on not overheating the milk is because of the whipped cream. If the milk is too hot, the whipped cream will melt quickly. So, don't overheat and if you did, just let the chocolate cool down a bit. Add the whipped cream in a clockwise motion to create the mountain swirl.
Now, for the finishing touches. Add your marshmallows on top if you haven't.
Lastly, sprinkle a pinch of hot chocolate on top of the whipped cream and serve.