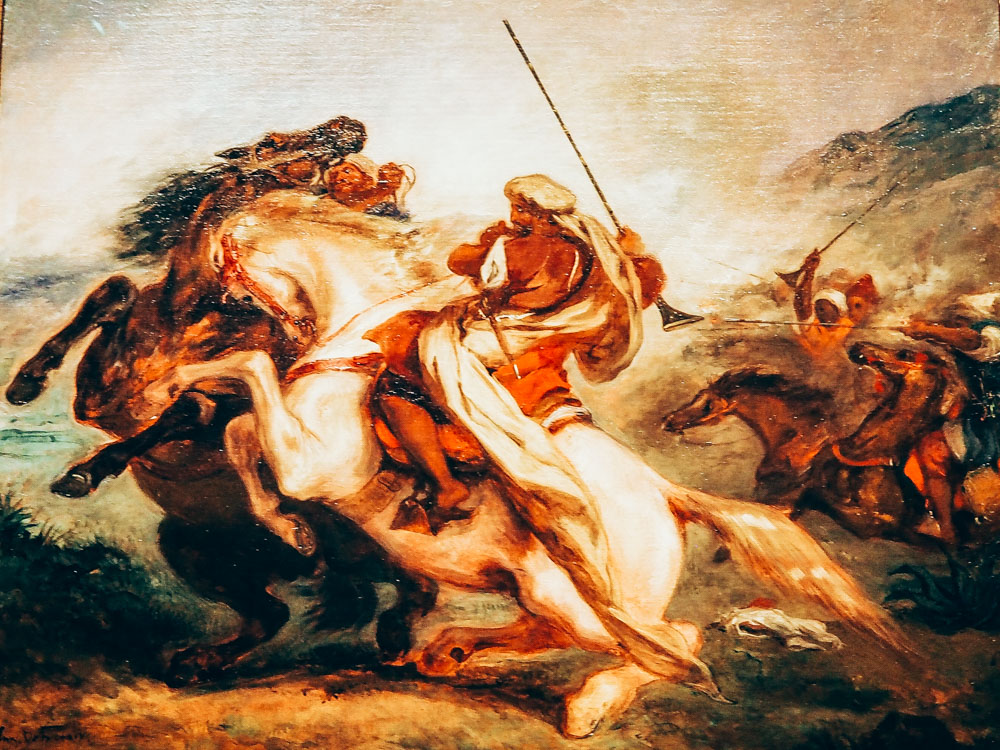 This past weekend, I checked out the Delacroix exhibitions at the Met and I must say they brought me back to the place I love: Morocco. His paintings and sketches reminded me of how it felt to be on the streets of Meknes and Tangier. It gave my mind a great contrast to the everyday life in New York City.
For those who don't know, Eugene Delacroix was a French artist who spent some time in Morocco on a diplomatic mission. During his trip there, he sketched, painted and went back home with sketchbooks filled with memories and a lot of culture. Most of those sketchbooks are kept in Paris and couldn't be brought to the the Met but some of the paintings were.
I'm not even kidding when I say Delacroix and Morocco go hand-in-hand. Just like many other artists and authors, Delacroix found something alluring about the country. The curators even dedicated the exhibition store to Moroccan culture. From the lanterns to the Moroccan poufs, it was all there. The merchandise was a bit too pricy, compared to original prices in Morocco, but still available for purchase.
The exhibition includes 12 different galleries which showcase the artist's various interests throughout his life.
The Karen B. Cohen Collection of the Delacroix Drawings ended already but you can still visit the main exhibition until January 6, 2019.