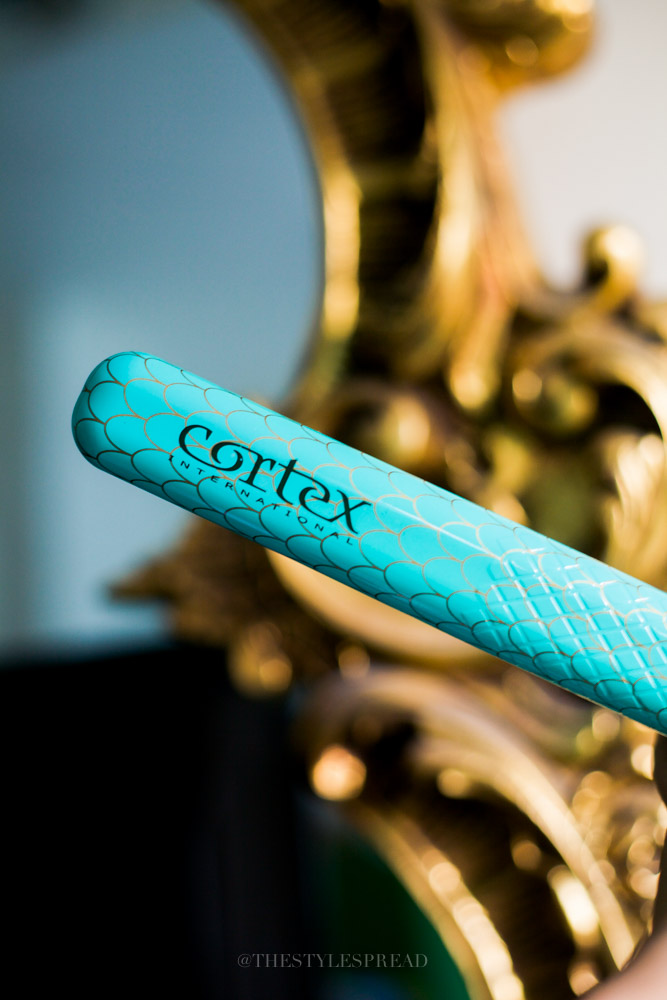 I have to be honest. When I buy hair products, or any product, I buy it based on the packaging and design. Now this may be a horrible reason to purchase something, especially now that we live in a time where reviews mean everything. I need something to look good in order to make me feel good. And secondly it needs to work good. Backwards, right? But so far this method has worked for me.
So when I laid eyes on the Cortex International flat iron, I couldn't resist but purchasing it. It came in a turquoise box with gold fish scales on it. Oh my! It was such a brilliant and different design.
However, not all things are advertised perfectly so it wasn't much to my surprise to open the box and find a mint color flat iron instead. I bought it specifically for the color. But hey, I still liked the design.
Now, I took back my disappointment when I tried it for the first time. The iron heated up quickly and ironed my hair perfectly. And it's so slim that it fits almost anywhere.
I don't really flat iron my hair, as I prefer natural curly hair more, but for those times where I don't want to deal with my frizz, I would go to this iron. I would say it takes an hour or less to iron all of my hair. And I have thick, medium length hair so that should tell you the heat really works with this iron.