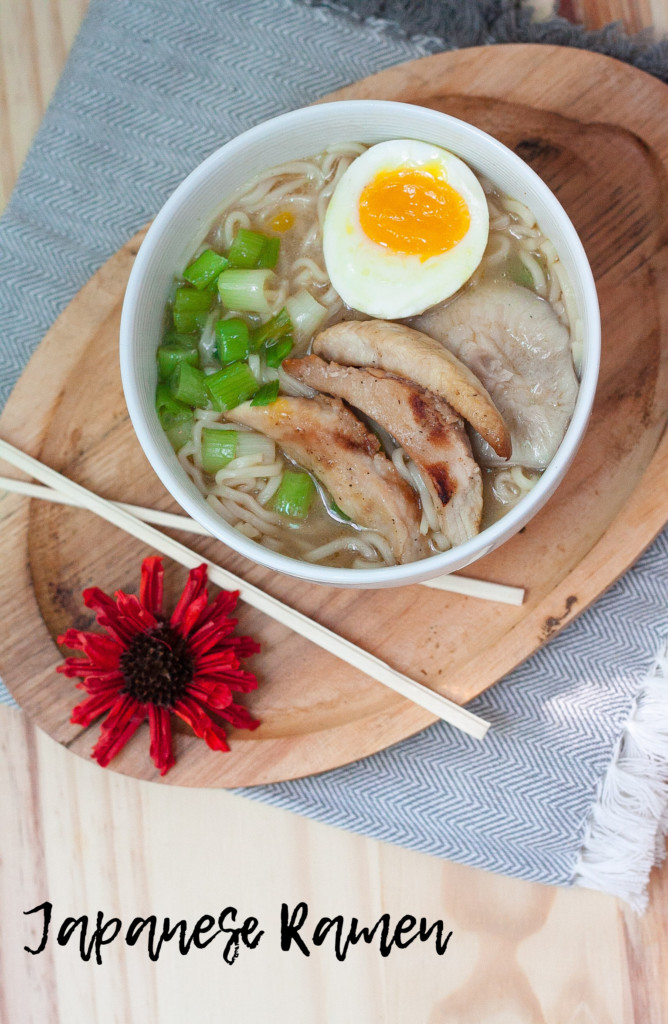 This recipe is for the colder months coming. Or shall I say the cold month that we're in now? It's a perfect delicious recipe to make for lunch and even for dinner.
I already had most of the ingredients since I use them regularly; I can't get enough of Chinese and Japanese food flavors. It's one of my favorite cuisines and it led me to learning how to make my own lo mein and chicken teriyaki. Yum! When learning to make the dishes, you just have to keep trying until you get that right taste. I can't rest until I perfect the dish.
It would be easier to follow a recipe but there are too many recipes and too many tastebuds out there that most recipes aren't suitable for everyone. Following a recipe is good to get your feet wet but a dish shouldn't end at a recipe. It should continue evolving until you are excited with the results.
For this dish, I attempted following a recipe. I ended up with a burnt smell and getting smoked pepper up my nose. Ouch! That was painful. The recipe stated to fry pepper, ginger, and garlic with sesame oil but I'm a person who likes to multitask so I came back to smoke in the kitchen. What was more suitable for me was boiling the chicken broth before adding the spices; I believe it was safer as well. To each its own I guess.
If you'd like to follow my recipe or just get your feet wet with this dish, check out my steps below.
Japanese Ramen
Ingredients
Chicken Broth
Ramen Noodles
Ginger
Garlic
Pepper
Shitake Mushrooms
Scallions
Chicken breasts sliced
Hoisin sauce
Teriyaki sauce
Instructions
Pour chicken broth and sesame oil into a pot and bring to a boil
Add the ramen noodles and stir occasionally
Add ginger, garlic, and pepper to the noodles and leave for 15 minutes to boil
Add chopped scallions and shitake mushrooms
For chicken: Slice into thin strips
Add sesame oil to a pan
Smother chicken strips in hoisin sauce and teriyaki sauce
Fry until golden