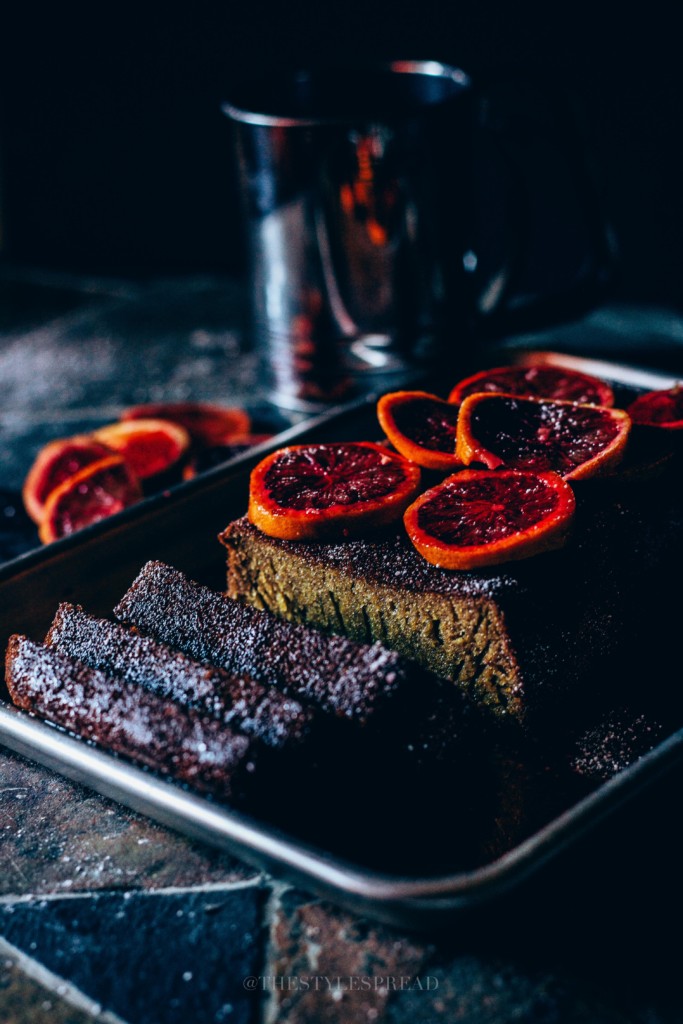 Blood oranges, they're such amazing fruits to bake with. They are the perfect blend of sweet and sour. It's no wonder this blood orange loaf cake came out so yummy and moist.
So here's the backstory on the oranges I used. The other day I went grocery shopping and I think I went a little overboard with the fruits. I bought 1.5 pounds of blueberries (again), and 1.5 pounds of grapes, 2 racks of bananas, and a bag full of blood oranges.
How many people do I feed? Just me and the little one. So why so much fruit? Well, Magdalene loves snacking on them and we have a little bowl for breakfast. But this time I overdid it. This is why I had to create something out of that poor bag of blood oranges; they were on the verge of shrinking.
I'm happy to say that Magdalene helped a lot with this recipe. She was juicing those oranges and mixing that batter like a natural in her little Anna from Frozen dress. It's a moment I will always remember.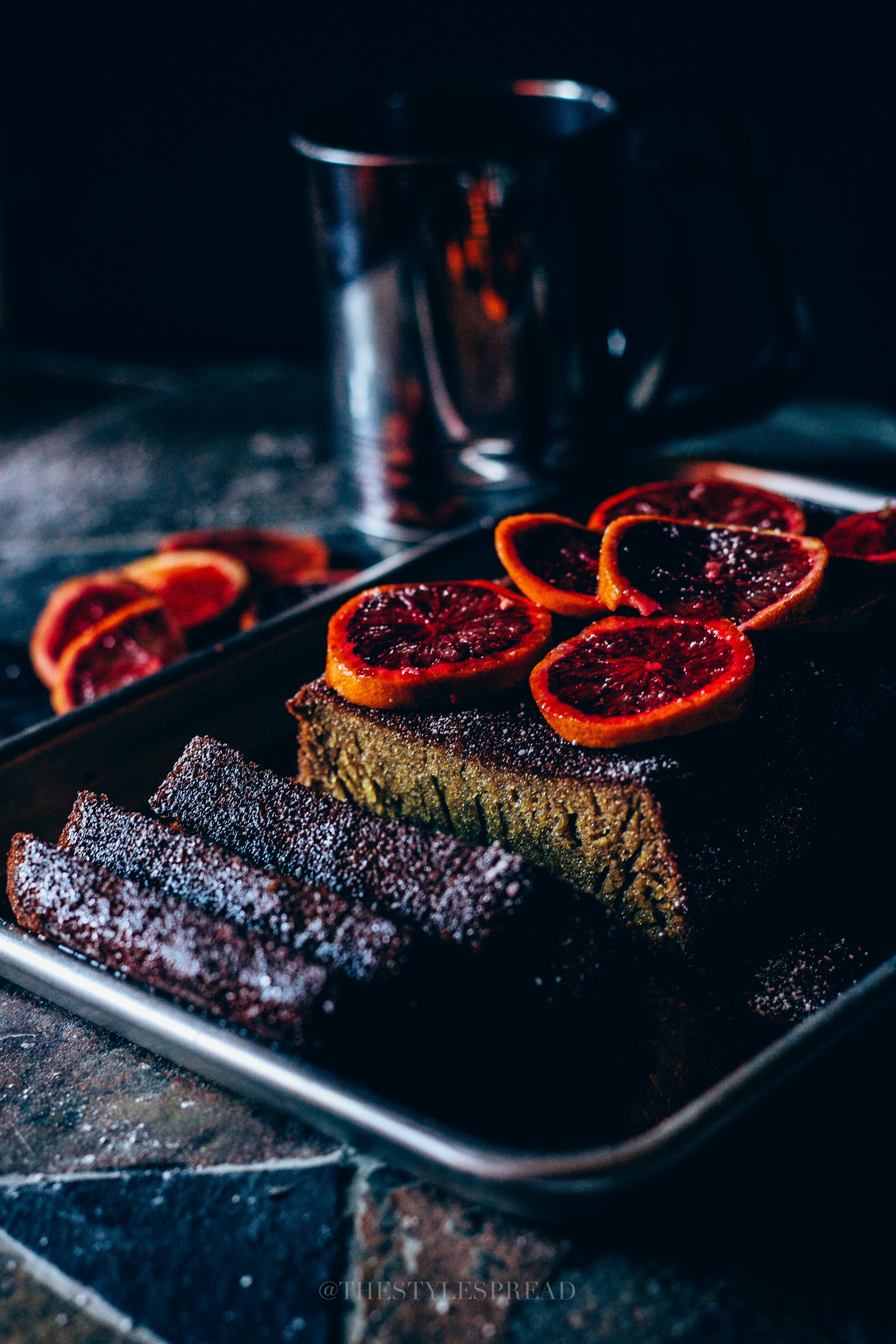 Ingredients
For loaf:

1 1/2 cups of all-purpose flour
1 1/2 tsp. of baking soda or baking powder
1/4 tsp. of salt
3/4 cup of granulated sugar
1 cup of Trader Joe's Greek Honey Yogurt
3 large eggs
3 blood oranges freshly squeezed
1 tsp. of vanilla extract
1/2 cup of coconut oil
For glaze:

2 small blood oranges freshly squeezed
1/2 cup of confectioners' sugar
1/2 tsp. of vanilla extract
Instructions
In a large mixing bowl, mix the yogurt, sugar, eggs, juice, and vanilla extract.
Add salt and baking soda to mixture. Combine.
Next, gradually add the flour. Mix after each addition. Continue mixing until everything is combined and batter is smooth. The batter should look pink because of the blood oranges.
Add coconut oil to the batter. If the coconut oil is hard, just put some in a saucepan and melt. Let it cool to room temperature and then add.
Pre-heat oven to 350° F. Grease an 8x5 inch loaf pan with butter or a non-stick spray. Pour batter into pan and place in oven for 45 minutes. It may take a little longer. To make sure, insert a fork. If it comes out clean, then it's ready.
While the loaf is baking, start on the glaze. Mix juice, confectioners' sugar and vanilla extract. Mix until the glaze becomes thick.
Once the loaf is done, let it cool. Once loaf has cooled, pour the glaze on top. Slice one blood orange and cover the loaf with the slices. Sift confectioners' sugar on top of loaf.
http://thestylespread.com/blood-orange-loaf-cake-coconut-oil/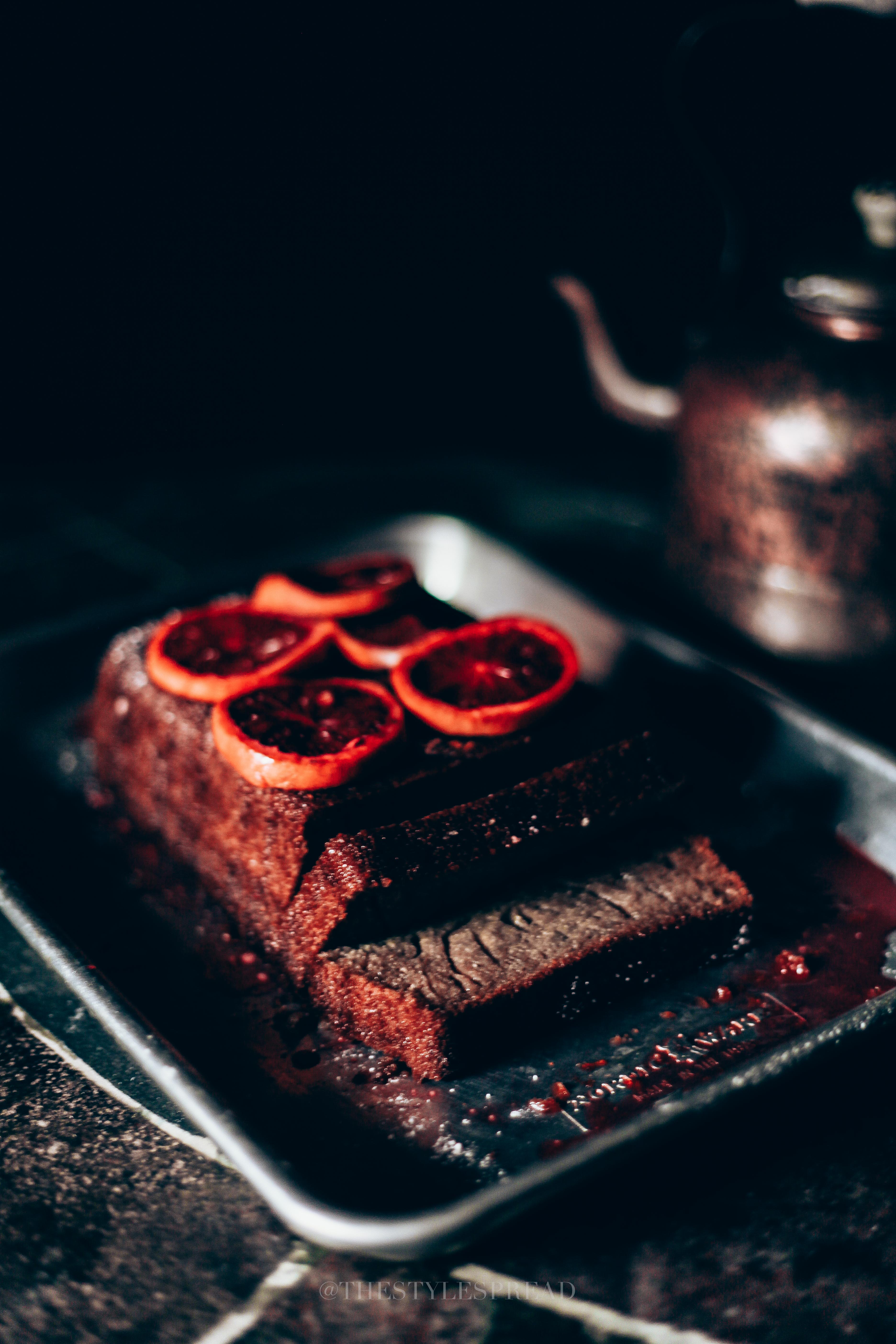 SaveSave
SaveSave
SaveSave
SaveSaveSaveSaveSaveSave
SaveSave
SaveSave
SaveSave
SaveSave
SaveSave
SaveSave